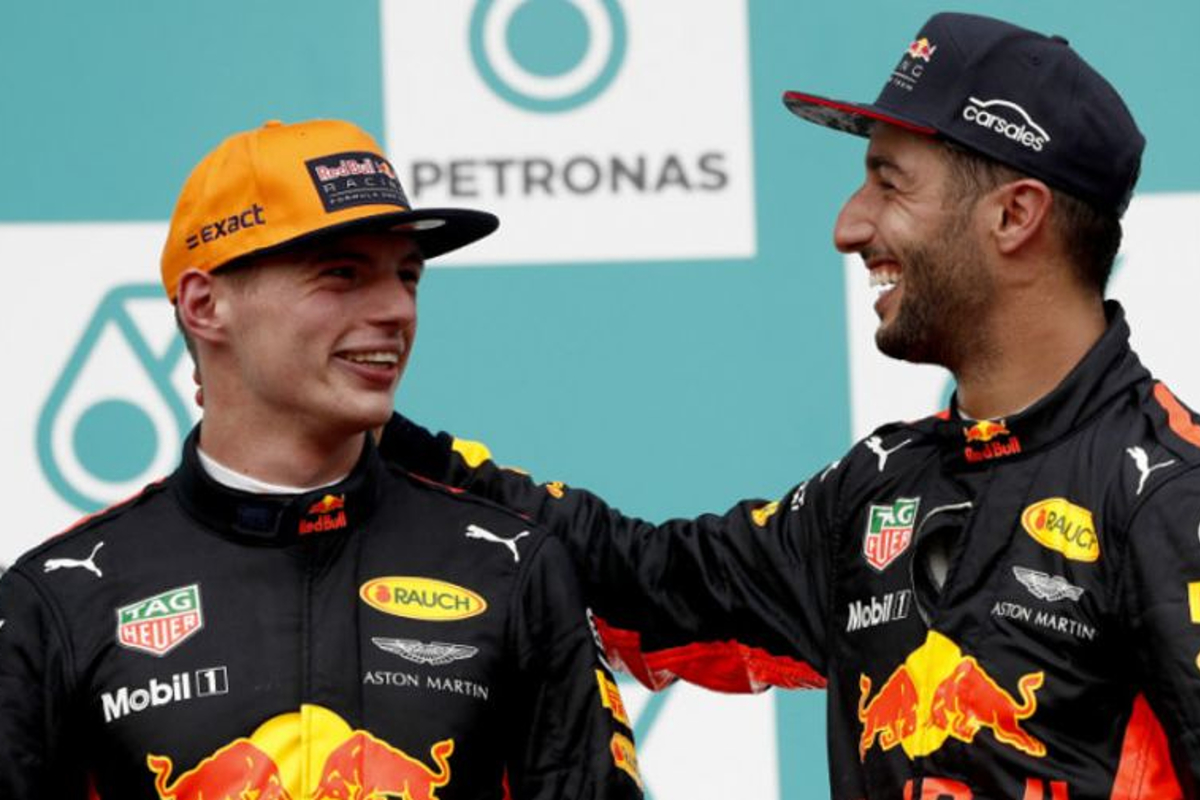 Red Bull losing best partnership and F1's best overtaker with Ricciardo exit
Red Bull losing best partnership and F1's best overtaker with Ricciardo exit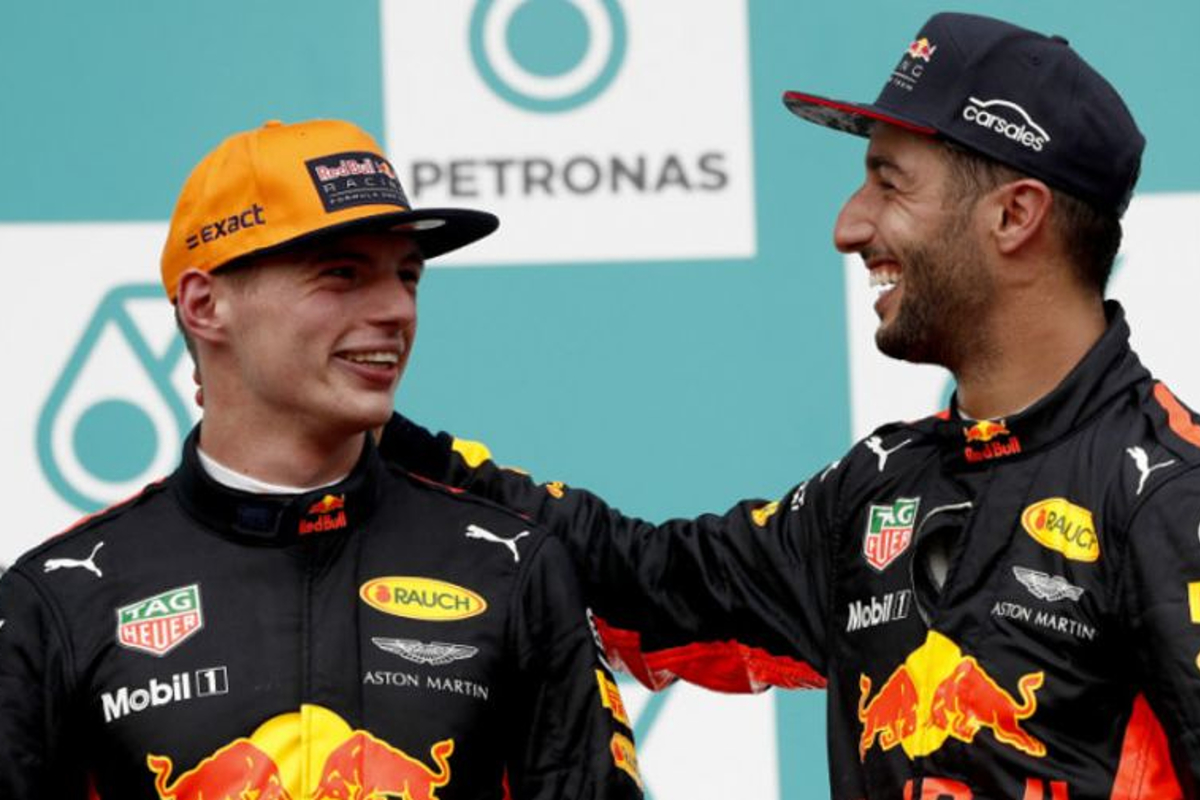 Red Bull chief Christian Horner believes that the pairing of Daniel Ricciardo and Max Verstappen is the best team-mate duo that the team has ever had, as he also reserves praise for the departing Australian who is set to join Renault in 2019.
Ricciardo and Verstappen may have had their spats on and off the track like any other team-mates, but there is a rapport displayed which suggests they enjoy each other's company on a professional and personal basis.
Horner, who has been in charge at Red Bull since 2005, believes the pair are the best team has had.
"It's probably the best one I've ever had in my career in terms of dynamics between the two of them respect the way they have pushed each other or they both benefit along the way they operate himself within the team," Horner said of the partnership.
"It's been a very good rapport and they've both pushed each other to new levels."
Looking back to when Ricciardo was selected to replace Mark Webber in the team, Horner admits that there were early concerns about his ability to make the step up from Toro Rosso in order to overcome wheel-to-wheel battles at the front of the grid - a question which the Honey Badger quickly put to bed with his impressive overtaking skills.
Thanks for all of the awesome tributes using #CheersDan this week ???????????? #givesyouwings pic.twitter.com/nniWHvxUPd — Red Bull Racing (@redbullracing) November 25, 2018
"Ironically when we were first faced with the dilemma of who do we replace Mark Webber with: there was Jean Eric Vergne, there was Daniel Ricciardo, there was Kimi Raikkonen. And our biggest concern about Daniel wasn't his pace it was we hadn't seen him race wheel-to-wheel while he was in a Toro Rosso," Horner continued.
"But ever since he got in a Red Bull racing car he's done nothing but overtake and arguably has become the best overtaker in the business. He's driven some fantastic races for us.
"His personality has been a tremendous fit for the brand. His energy in that team has been hugely popular. The dynamic with him and Max, you've only got to at the mischief that they get up to. It's been great.
"All we can do as that chapter closes is wish him the best of luck for the future. And a new chapter opens with another young talent named Pierre Gasly."
MORE: F1 2019 driver line-up as it stands - but what else could change?
MORE: Albon completes Toro Rosso 2019 line-up