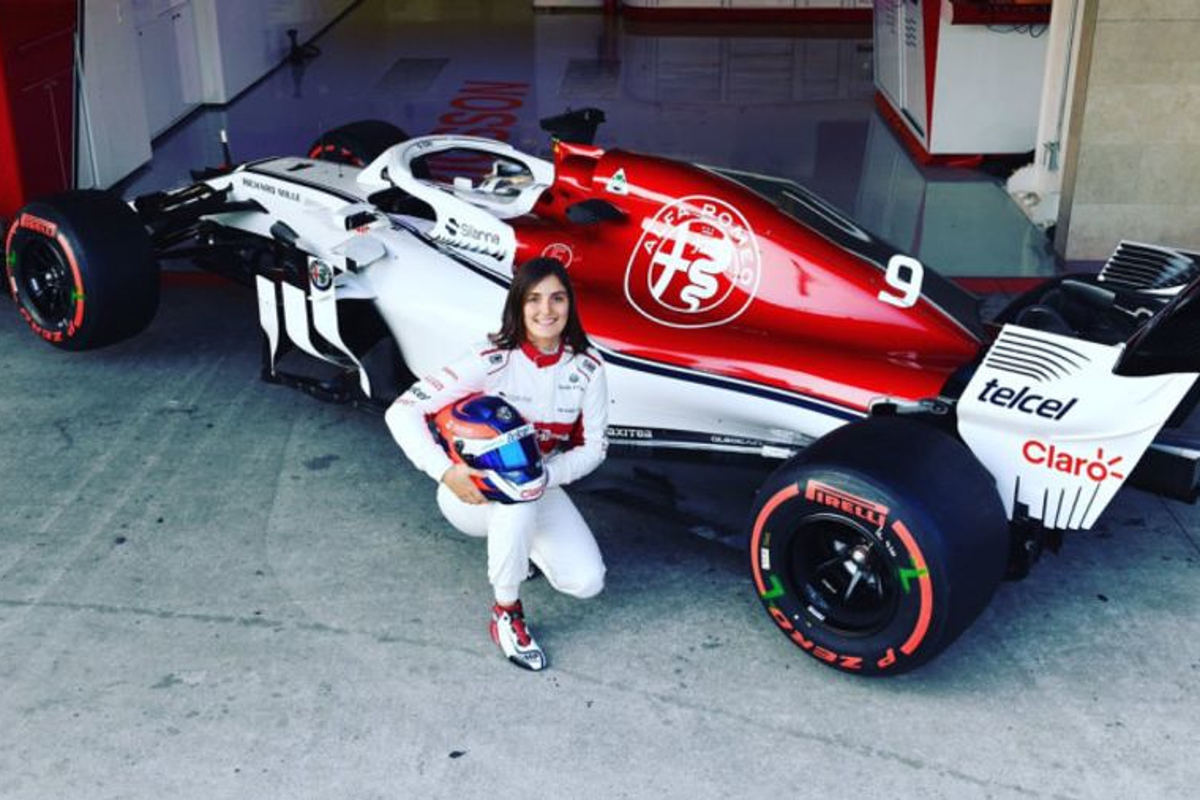 Calderon finds F1 car 'easier' than GP3
Calderon finds F1 car 'easier' than GP3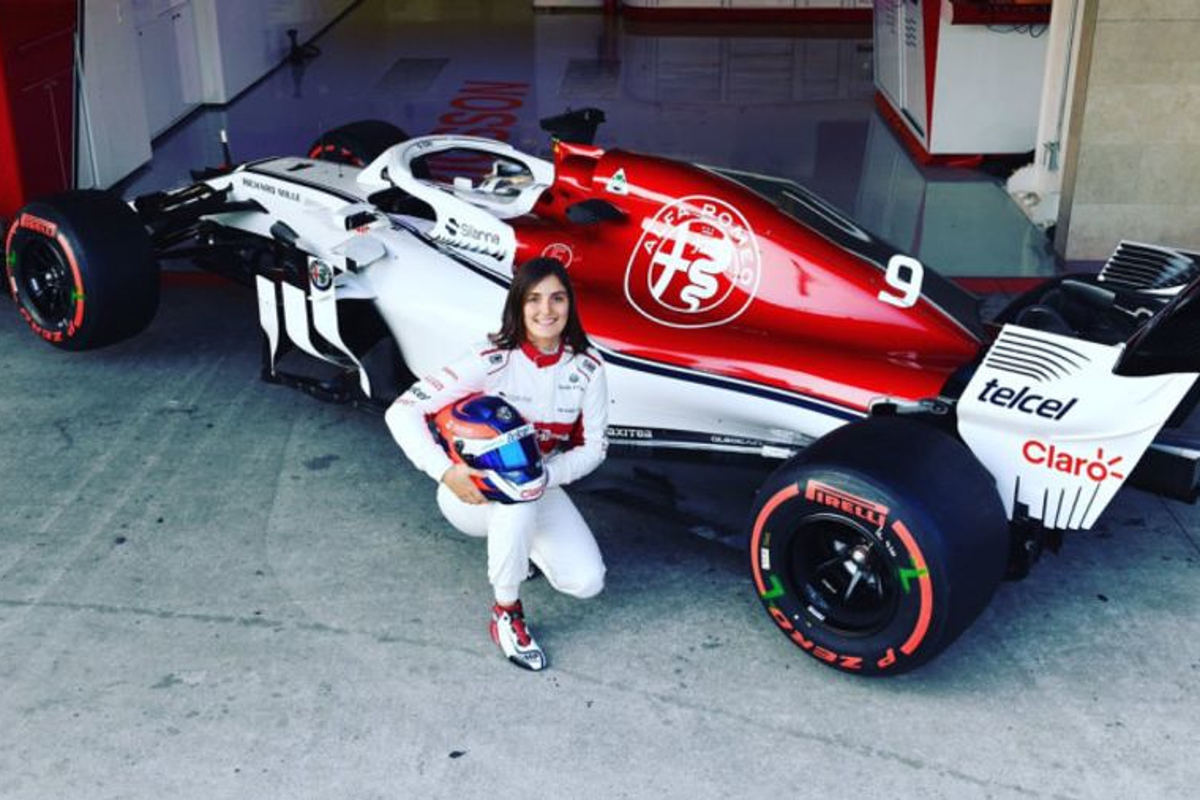 Tatiana Calderon says she found her first experience of driving a Formula 1 car "incredible" and claimed the Sauber car was easier to handle than the GP3 car she has driven for the past three years. Calderon became the first Latin American woman to drive an F1 car this week as she participated in a promotional event for Sauber.
Calderon has combined duties at Sauber with a third season in GP3 this year, scoring points in five of the last seven races.
The 25-year-old was limited to 100km in the event, but still had enough time at the wheel to feel the force of Sauber's 2018-spec machinery.
"Obviously the heart rate was a bit high, especially when you see so many cameras and when you start the engine, but the team prepared me very well to know what I had to do at all times," recalled Calderon.
¡Primera vuelta de test para @TataCalde! Los ingenieros de @SauberF1Team buscarán darle más potencia y que demuestre todo el #GirlPower #AMáximaVelocidad pic.twitter.com/ng8Njn45hp — Telcel (@Telcel) October 30, 2018
"It has been incredible, a dream come true. You cannot describe what it feels like to be in a Formula 1 car. The first time I accelerated, it seemed like I was on a PlayStation with how fast everything happened.
"The instruction was to take things step-by-step. I honestly did not have any physical problems, that means that the physical preparation has gone in the right direction.
"In some ways I found it easier to handle than the GP3 car. I hope I can continue to show that there is no physical disadvantage [for women].
"Now that this day has passed, I do not want to go back to my GP3 car, I want to stay here! Hopefully I can continue breaking barriers and achieve my dream of reaching F1."
MORE: Calderon wants to prove women can handle F1 car
MORE: Marcus Ericsson gets 2019 race seat