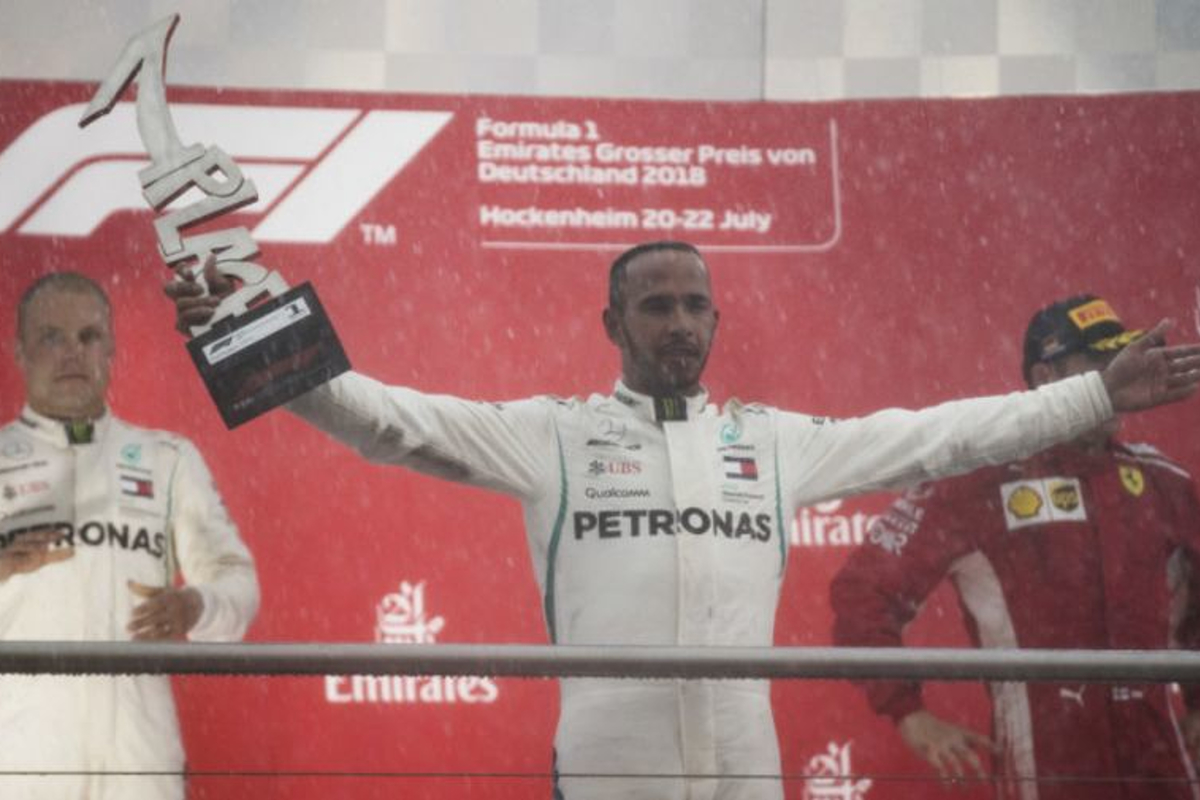 Hamilton: Boos from fans inspired GP win
Hamilton: Boos from fans inspired GP win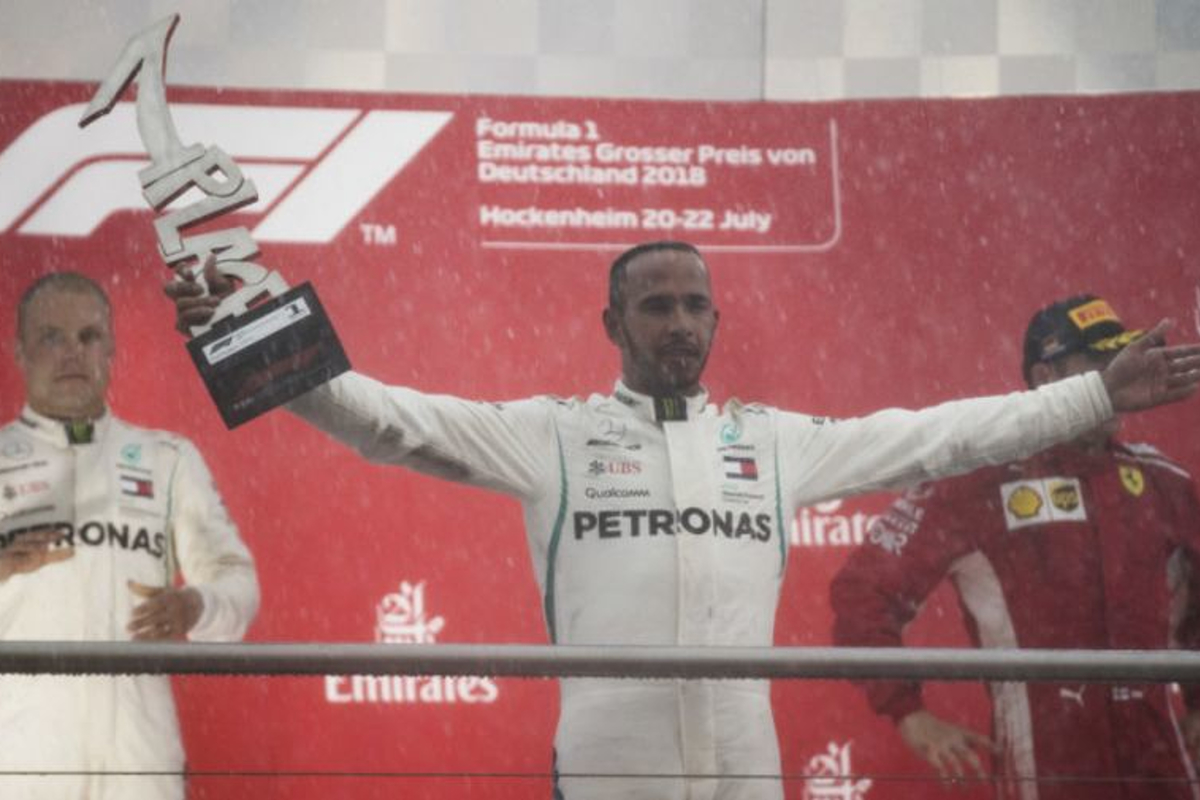 Lewis Hamilton has insisted that the boos and jeers which were sent towards him from the Sebastian Vettel-supporting fans during the German Grand Prix only served to inspire his impressive victory from P14 to P1, whilst also saying such disrespectful scenes do not happen in Britain.
Vettel looked poised to extend his lead at the top of the constructor rankings, but crashed out due to the slippery conditions to venture off-course into the barrier.
Hamilton took advantage, and made up well more than half the grid to leapfrog his rival to the summit of the rankings.
He reckons the partisan atmosphere created by the German fans only made him more determined.
"There was a lot of negativity before the race," said Hamilton.
"You know, I think when you come to England, going around I don't remember any of the fans booing. We've got quite a good group of fans in England.
"And when I came here, there was a lot of booing. The weird thing is that I was really happy about it. It was unusual. It's weird that I'm still happy.
"It was because I kept seeing individually, a couple of different British flags in amongst a hundred or a thousand [others]. It was a sea of red and then you've got a British flag in there.
"Then you have people from Mexico, people from England, you have people I think from Nigeria or somewhere in Africa with Hamilton shirts on – the name Hamilton on, standing in amongst the red. And it was just so positive for me.
"That's why I said at the end, that love conquers all."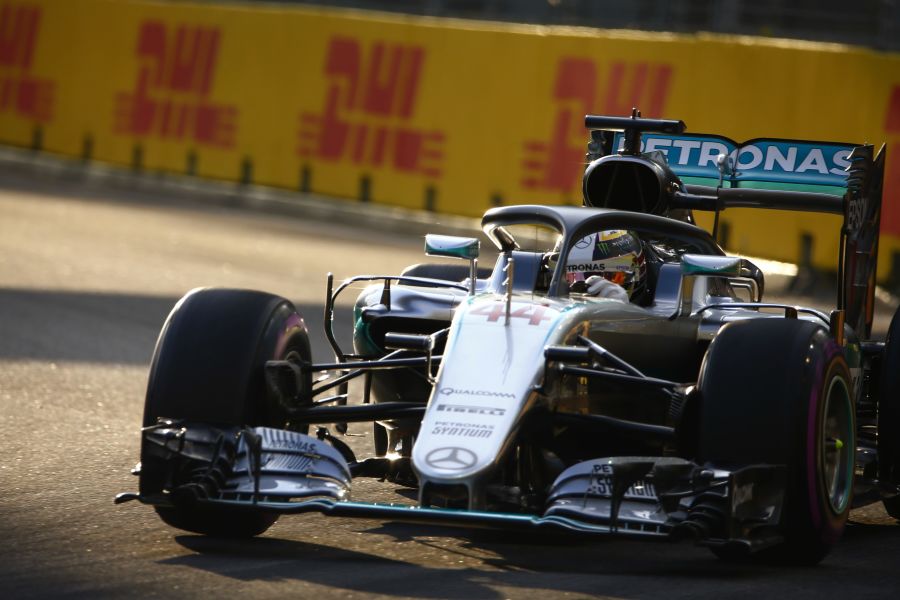 READ MORE: Twitter goes crazy after Hamilton keeps German GP win
READ MORE: Hamilton RETAINS German GP win!
At the British Grand Prix at Silverstone a few weeks ago, Ferrari and Sebastian Vettel made a point of pointing out that they had won on the 'home' track of Mercedes, but now that Hamilton has returned the favour, to Vettel at least, he does want to gloat like his rivals did.
"Honestly, I don't need to search for a boost or energy from other people's business. I just focus on mine," the 2017 champion continued.
"I'm just focussed on trying to be the best I can be in myself. Because the best me… if I'm my best and my higher self, I feel like I'm able to drive like I was able to today, regardless of all the people and who else is around doing whatever they are doing.
"So, I did say when I came here that you can see things and they can often be maybe a sign of weakness. As I said, if we just kept our heads down, we knew this weekend Ferrari were going to be quick – and they're ridiculously quick on the straights.
"I'm just really proud of my guys as well, not getting phased by this fight that we're having. They could easily jump to conclusions and say, oh well, they're doing this or they're doing that, instead of, you know what? All we can do is control our own destiny.
"All we can do is work on our starts, try and improve, make sure we do a better job understanding the car, doing a better job, pushing for better aero performance, all these different things."