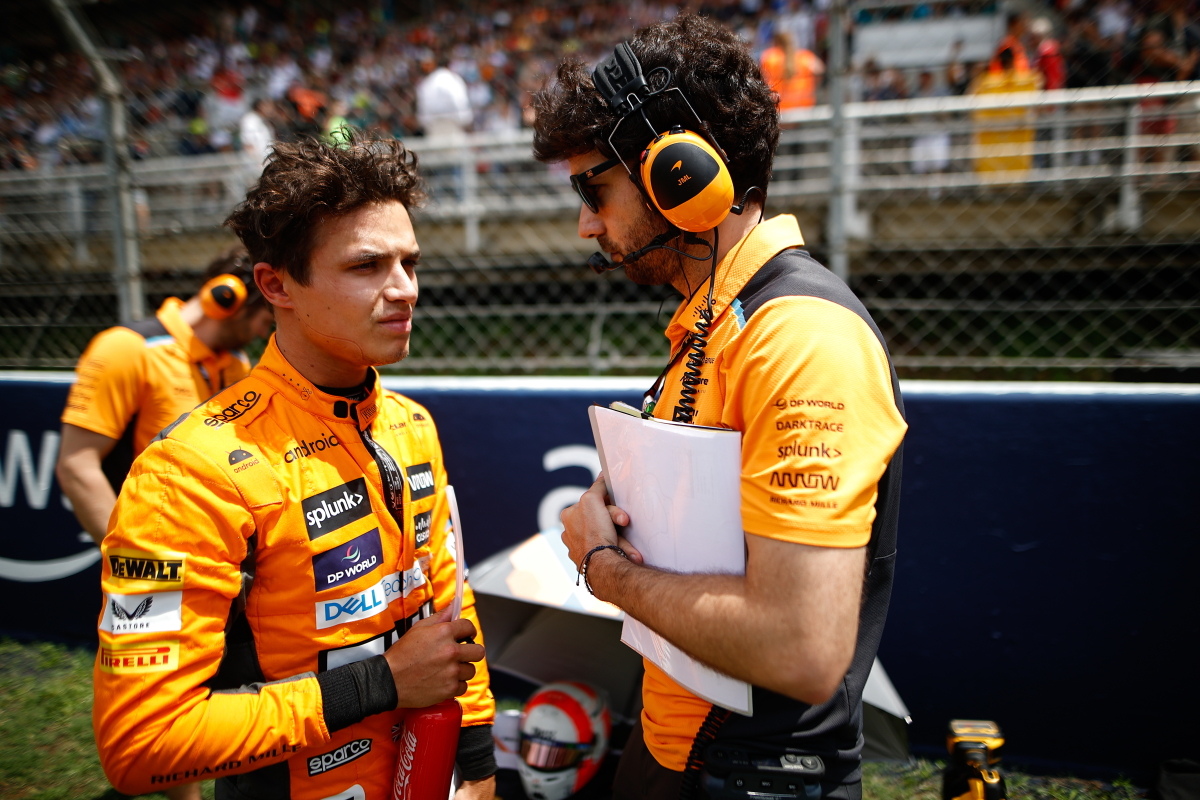 McLaren hit with FIA punishment after Norris pitlane FIASCO
McLaren hit with FIA punishment after Norris pitlane FIASCO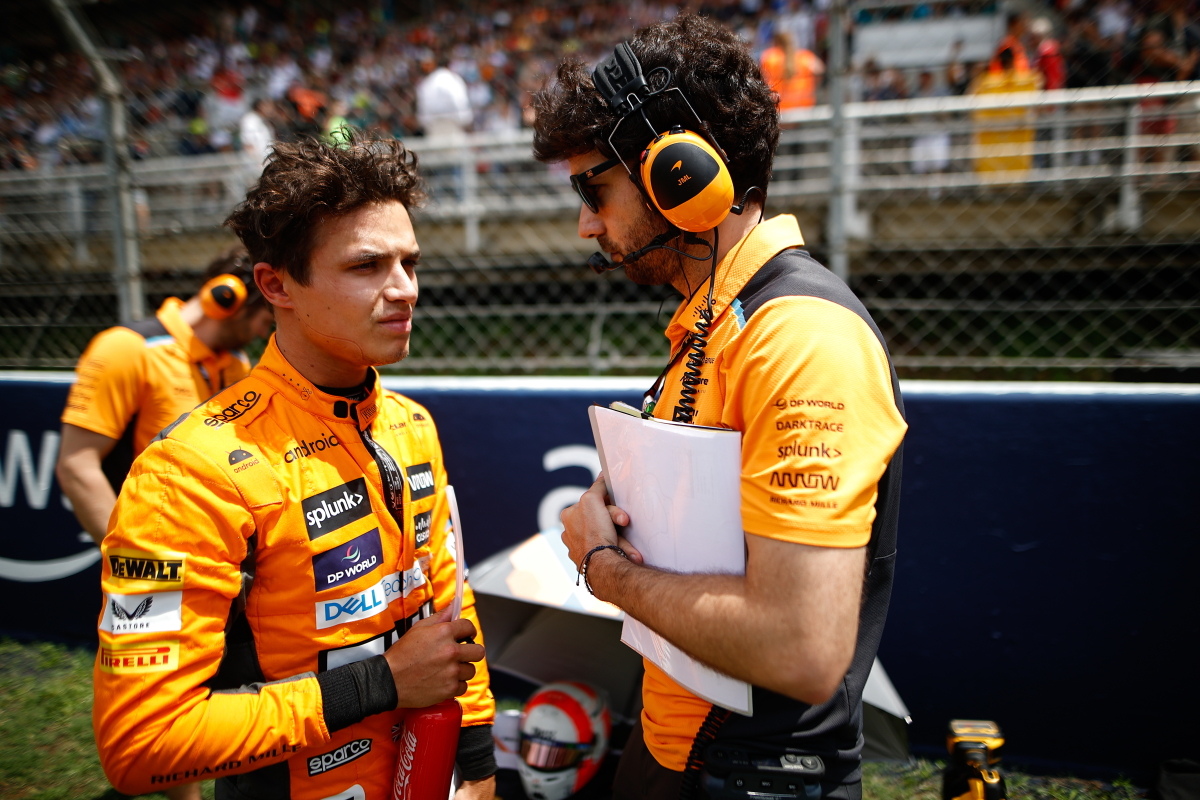 McLaren have received a punishment from the FIA stewards following an incident during the third free practice session for the British Grand Prix.
The team were alleged by the FIA to have breached Articles 26.6, 26.7 and 34.14 of the F1 sporting regulations, after an incident with Lando Norris in the pitlane at the very start of the session.
Article 26 addresses 'general safety' and 26.6 specifies that unless authorised, no one except the driver may touch a stopped car unless it is in the paddock, the competitors' designated garage area, the pitlane or on the starting grid.
Article 26.7 prohibits entry before and after practice sessions to the track, pit entry and pit exit for anyone except marshals, drivers and team personnel in specific situations.
Norris pitlane incident
At the start of FP3, Norris was told by his team to stop the car over the team radio at the end of the pitlane. A mechanic removed an item attached to the rear of the car.
Norris's session went ahead without a hitch, but the British driver had already crossed the white line at the end of the pitlane with mechanics not allowed to touch the car when it is past that point.
FIA ruling
The FIA released a ruling giving the team a 'warning' and fining them €1,000.
Explaining the decision, the ruling stated: "Car 4 was released by the team with a fitting from the garage still attached to the rear of the car and while the car was still in pit lane told the driver to stop the car.
"The driver stopped the car at the very first safe location which was at the end of pit lane just past the pit exit line.
"The Stewards note that he was prevented from stopping earlier, prior to the pit exit line, because of photographers standing in the working area past the final team location.
"The Stewards consider that releasing the car with a sizeable part loose on the rear of the car was incorrect. However, the prompt action of the team to stop the car in the pit lane mitigated the potential unsafe condition and the Stewards therefore only issue a warning.
"The team sent a mechanic to retrieve the part of the car. In doing so, he crossed the pit exit line and touched the stopped car and technically was on track when he did so.
"Following that he then stepped to the front of the car and stopped the driver from proceeding until he signalled that it was safe to do so.
"This section of the track at this venue is entirely safe, and so what he did was not unsafe, and indeed he ensured the safety of the other competitors by his actions.
"However, the team did not seek or receive permission from Race Control to have personnel on the track, nor did the mechanic seek permission from the marshal on scene.
"This has not happened recently in Formula One, and in issuing a €1,000 fine the Stewards have considered in mitigation that the car was prevented from stopping before the line, and that the actions of the mechanic, while a clear breach of the regulations, were deemed safe at all times."