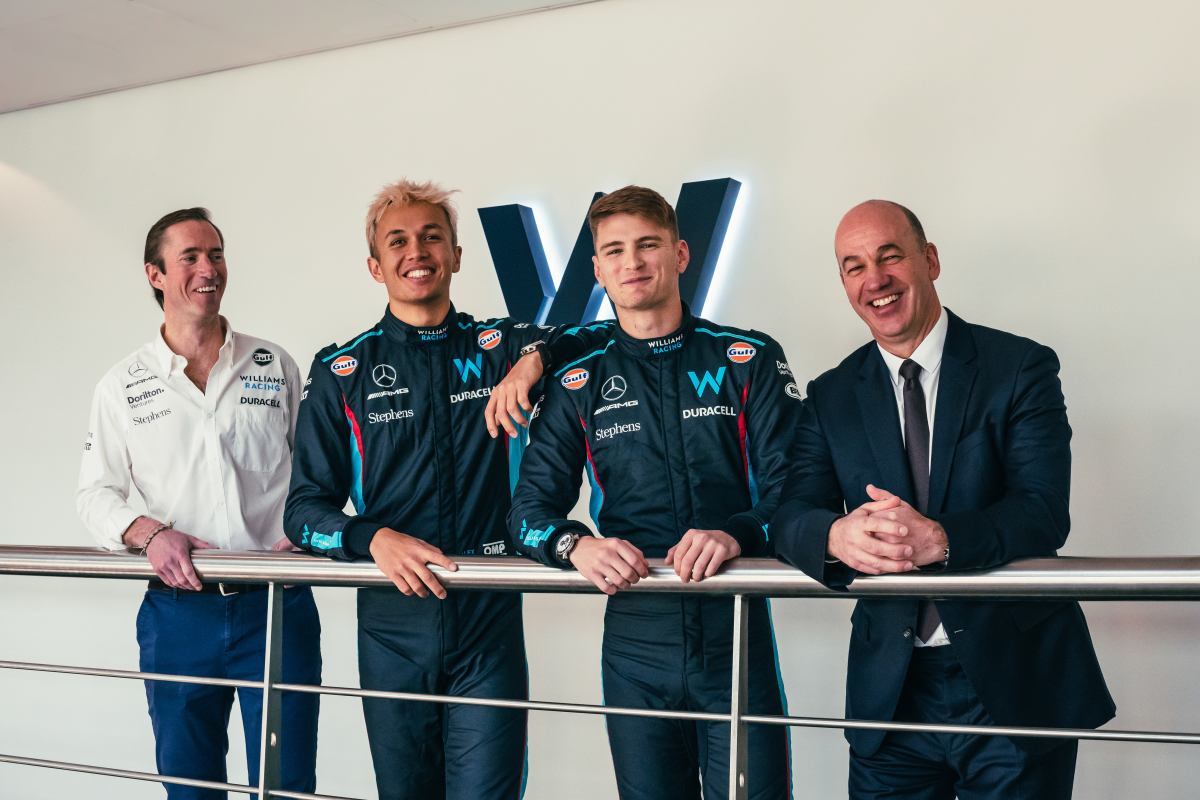 Why are Williams so QUICK at Silverstone? F1 aero guru explains all
Why are Williams so QUICK at Silverstone? F1 aero guru explains all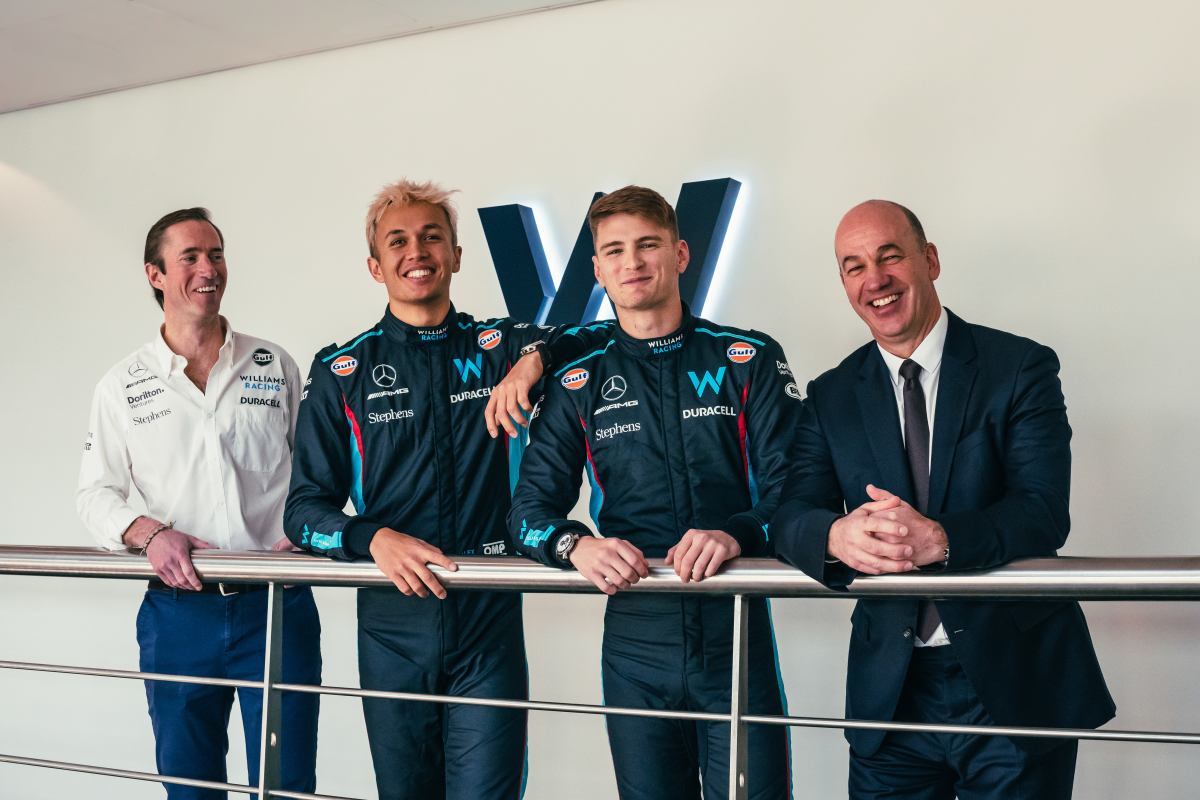 The sun was shining on Friday afternoon at the Silverstone Grand Prix, and one team in particular was raising eyebrows – not for their livery, but for the times they were setting.
FP1 saw some quick lap times from Alex Albon as he finished P3, but everyone on the grid thought that these were glory runs on low fuel. However, come FP2 when everyone was running similar programs, both the Williams stood out again, finishing a strong P3 and P5.
Let us look at some data to understand where this performance is coming from and if Williams really stand a chance to be the best of the rest at Silverstone.
Quali Run Pace
Teams fighting to be third best behind Red Bull and Ferrari at Silverstone are Mercedes, McLaren, Alpine and Aston Martin. Let us compare Williams' (Albon) data with them to see where the advantage is.
Looking at the mini-sector plots, we can see that Williams is faster for most of the track, especially dominating the top-speed sections.
Looking at the telemetry data and in particular the delta plots below, we can see the delta increasing almost linearly throughout the lap, which indicates a good overall package instead of Williams being stronger in one particular aspect. These are really encouraging signs for the team as they celebrate their 800th race at Silverstone.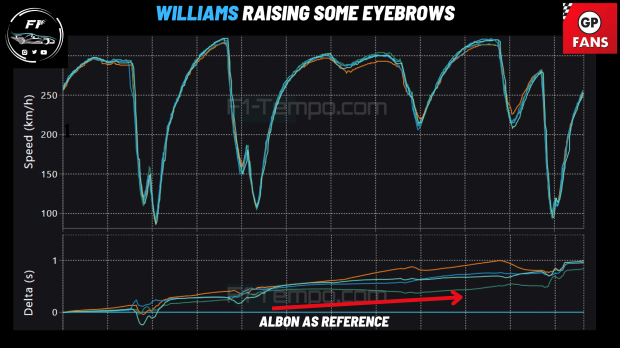 Long Run Pace
This year Williams has enjoyed a top-speed advantage compared to their closest rivals, so their usual strategy in the race has been to extend their stints on the hard tyres, gain track position and then defend those with their top-speed advantage.
Unsurprisingly, while the competition around them did their long runs on the medium compound tyre, Albon did his on the hard. However, his hard tyre runs are on par with the pace of his competitors and also are very consistent with very little deg, indicating that Williams can be optimistic for the race as well.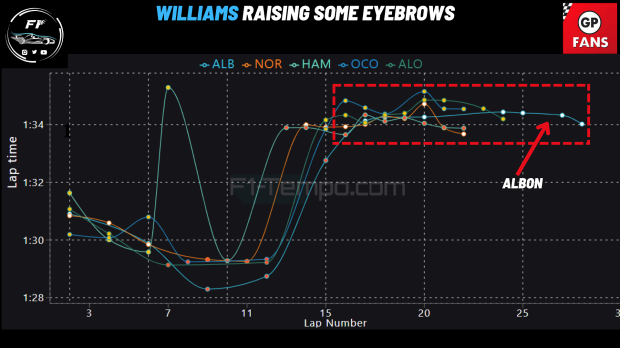 What's our take?
Well, against popular opinion, driven by data rather than emotions, the signs are there – we are looking at a top five finish for Williams on merit, provided it's a normal race weekend.
Shubham Sangodkar is a former F1 Aerodynamicist with a Master's in Racing Car Design specialising in F1 Aerodynamics and F1 Data Analysis. He also posts aerodynamics content on his YouTube channel, which can be found here.