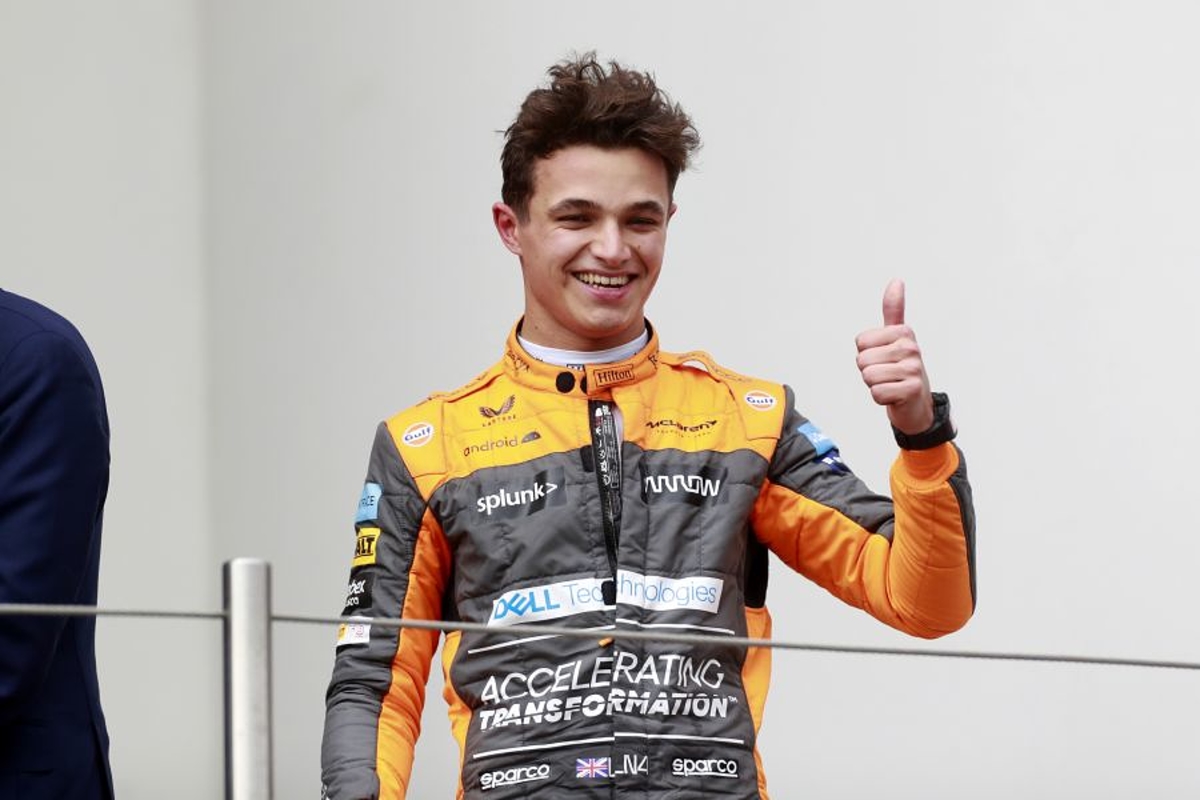 Norris admits surprise after STUNNING qualifying performance for McLaren
Norris admits surprise after STUNNING qualifying performance for McLaren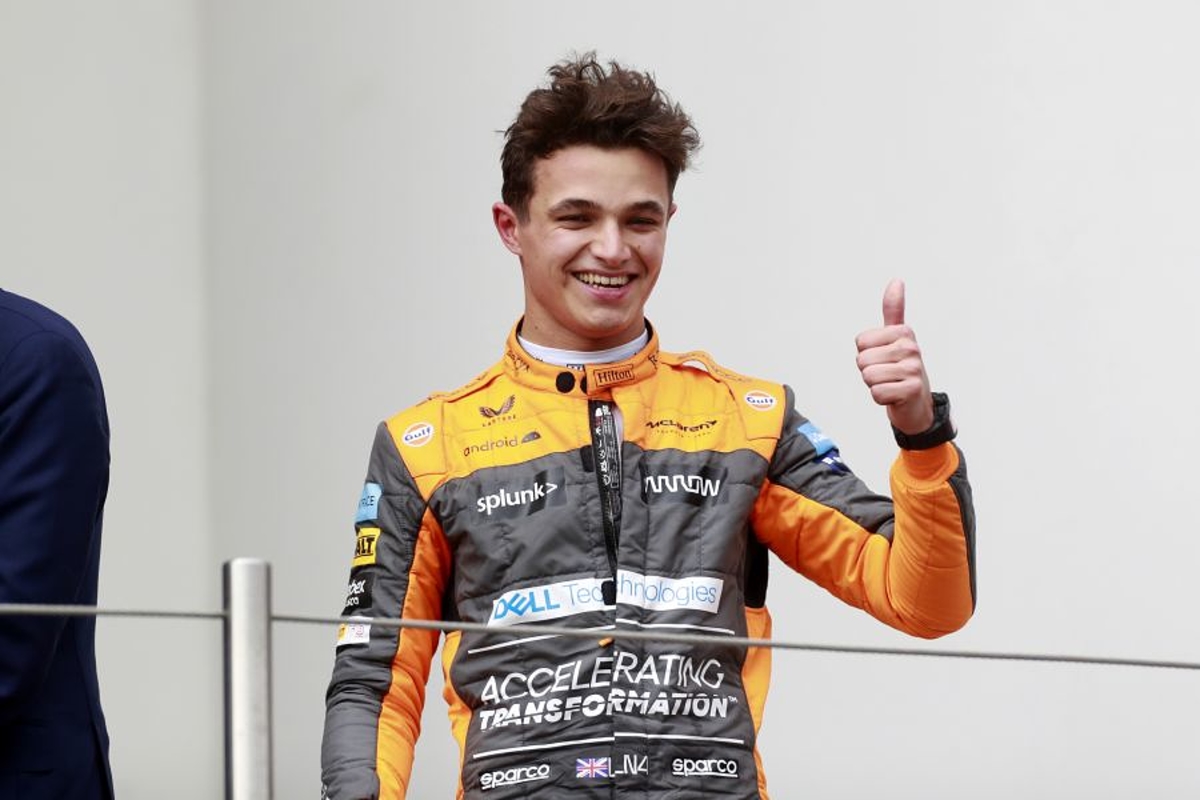 Lando Norris has admitted that he was 'surprised' to have finished third in qualifying, after he revealed that the Barcelona track was perfectly suited to the McLaren setup.
After McLaren's struggles so far this season, Norris caused one of the biggest shocks in qualifying to finish in P3, half a second behind pole-sitter Max Verstappen.
And Norris also revealed how shocked he was with his own qualifying performance, admitting that the high-speed corners around the Barcelona circuit are well suited to the car.
READ MORE: Brown hints at MAJOR McLaren recruitment drive as new additions promised
He told Sky Sports: "I'm surprised to be here, but amazing job, P3. Almost P2, but it's a home race for Carlos so I thought I would give him a couple tenths.
"Very happy P3, it was nice the whole of qualifying we were quite quick. All good.
"It seems to be good for us. I would say I like it. It's one of our strengths the high-speed corners. I'm very happy, difficult qualifying but always in these conditions the tricky ones, we seem to do well. Seems to suit me."
Brown: 'Let's not get too excited'
Although Zak Brown refused to get carried away with Norris' qualifying result, the McLaren boss did admit that this could be the start of a turnaround in the team's fortunes.
"I think we're definitely further ahead than we'd have anticipated," he said. "I think it shows how close Formula 1 is now.
"You're almost routinely having teams that are in Q3, then in the next week they're Q1 and vice versa, so I think that's exciting for the future of Formula 1 as the rules kind of settle down and our car I think likes the cooler temperatures, so hopefully, this weather will transfer over to tomorrow.
"Let's see what [our] race pace looks like and not get too excited about qualifying. It does take a race or two to get them [upgrades] dialled in. Then of course, Baku is a sprint race so you have a little less time.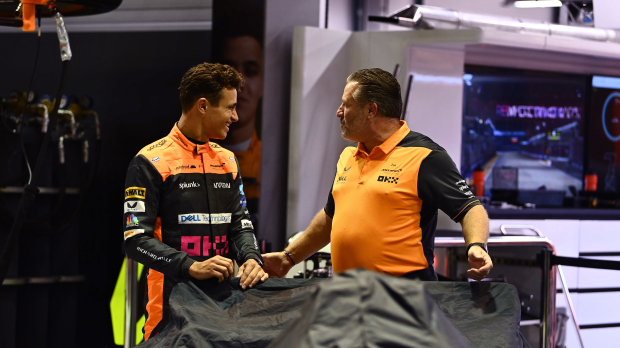 "So hopefully this is the start of good things to come, but as I mentioned earlier, it's so tight in the field, who knows what happens in Montreal. Andrea [Stella] and the team are doing a great job and of course, we've got some additional people joining the team in the not too distant future, so there's some light in the end of the tunnel."
Oscar Piastri will start in 10th for the race on Sunday, but Brown also revealed that the Australian might have finished even further up the grid if not for a mishap towards the end of his final qualifying lap.
"He [Piastri] had a mistake in his final sector," Brown added. "His first couple sectors were right on top of Lando as he was pretty much every session. Hence, I think we maybe could've gone a little bit quicker there but I'll take two cars in Q3, that's for sure."
READ MORE: McLaren deliver for Lando Norris as F1 star gets INSANE $500K supercar