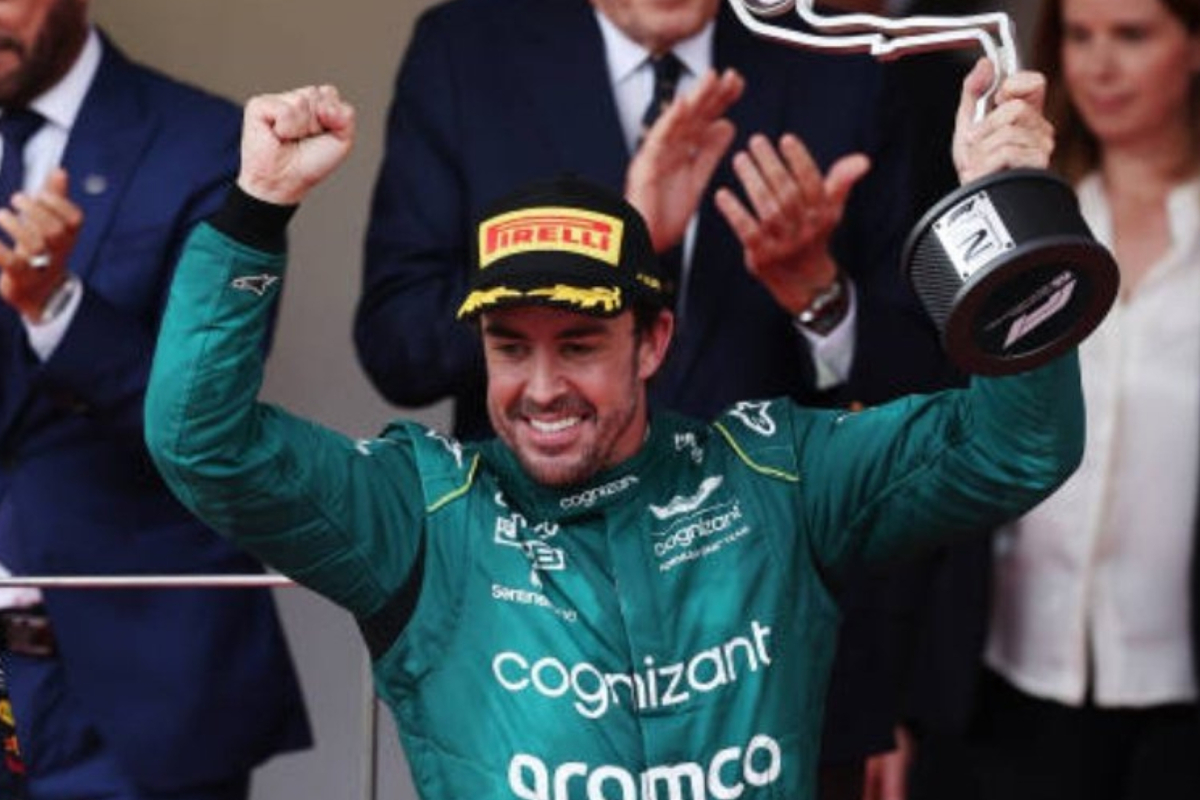 Alonso's CRAZY decade gives valuable lesson on F1's unpredictability
Alonso's CRAZY decade gives valuable lesson on F1's unpredictability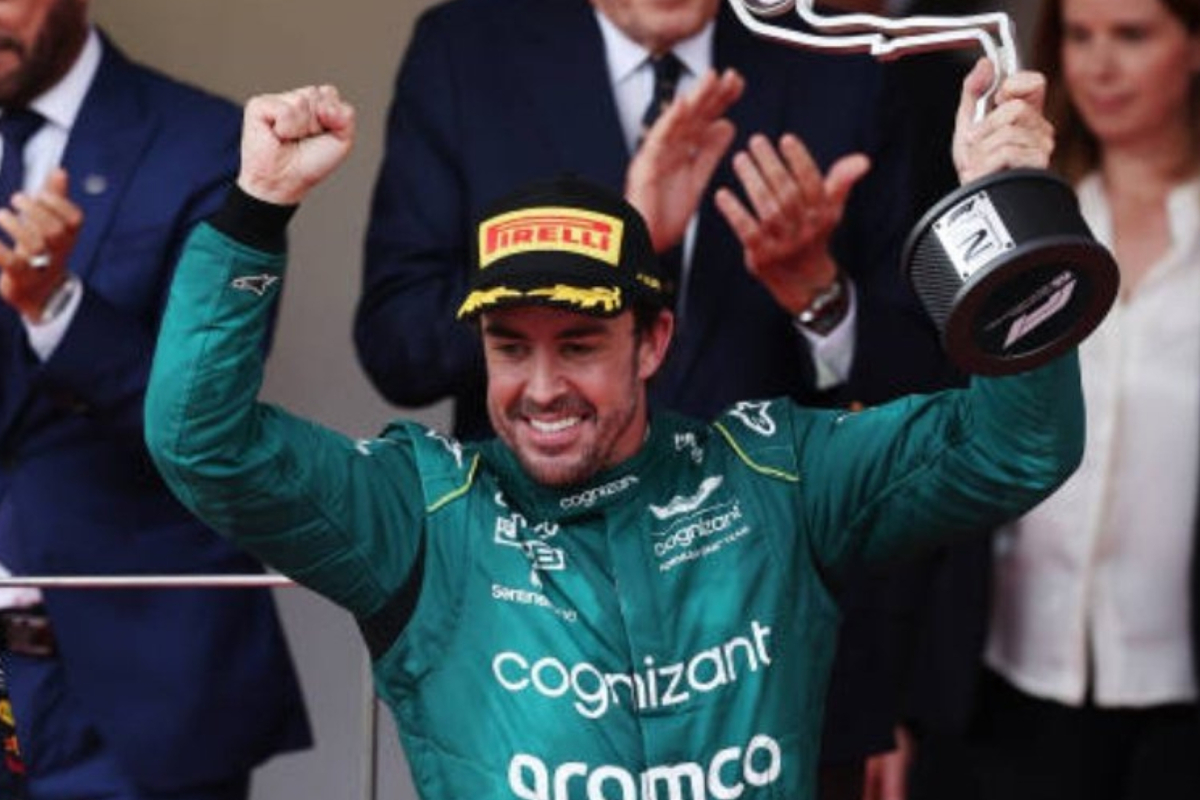 As Red Bull canter from one win to the next – largely in favour of double world champion and current drivers' standings leader Max Verstappen – it seems preposterous to consider F1 as anything other than boring and predictable.
Yet the Dutchman, who also enters this weekend's Spanish Grand Prix looking for a third straight win after triumphs in Monaco and Miami is also perhaps too aware that his domination can end at the most random moment.
There are already two well known cases of this. Who would have thought that after winning the Saudi Arabian Grand Prix in 2021 and on course for a record eighth world championship that Lewis Hamilton would be entering the 2023 summer still looking for his next race win?
Even Red Bull have their own experience of this. When Sebastian Vettel recorded nine straight wins to end the 2013 season with a highly dominant fourth world title in a row it would have been considered incredibly outlandish to suggest that not only would he never win another race for Red Bull ever again but that he would also never add to his four world titles.
READ MORE: Alonso could be set for STUNNING $5.4 MILLION Ferrari windfall
Ten years on from Alonso's last win
And that brings us nicely onto Fernando Alonso. He heads into the Spanish Grand Prix at the Circuit de Catalunya 10 years on from his last F1 win at the same venue.
This may have been in that dominant Vettel season but during the first half of the 2013 campaign the title race was still very much alive. The thought of it being the 32nd and currently last of his F1 wins would never have crossed anyone's mind – probably not least Fernando himself.
But then F1 did its thing. From 2014, Mercedes dominated the sport until 2021 and Alonso got lost in the shuffle. A terrible Ferrari meant he only got near to winning once in his final season with the team at the Hungarian Grand Prix where he finished second behind Red Bull's Daniel Ricciardo.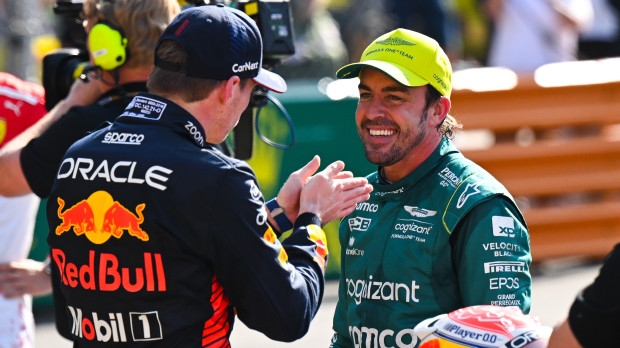 Then there was that disastrous move to McLaren-Honda. It should have been the start of a rebirth of the Spaniard's third world title bid. Instead the woeful four years was spent in the lower midfield and nowhere near a podium due to inferior machinery that brought more memes than titles. We got the infamous "GP2 engine" jibes at Honda at their home grand prix in Japan, and also the viral gifs of him in Brazil sitting in a deck chair and sunbathing, while also taking control of a TV camera at the Interlagos circuit.
He finished no higher than fifth during his time at McLaren and never looked like getting a podium. After announcing he was walking away from F1 at the end of the 2018 season there was a large feeling of injustice that arguably one of the greatest drivers in the sport was somehow departing with just two world championships to his name.
Alonso Mk2
Then another unexpected twist. He came back after two years away, with Alpine (the same team where he won his 2005 and 2006 world titles when named Renault) – and it was like he never left. Despite his advancing years his 2021 return was a triumph.
Although it was team-mate Esteban Ocon taking Alpine's only win, it was his dogged defending from a storming Lewis Hamilton drive that enabled the Frenchman to do so. Then finally, later in the year, he was back on the podium with a stunning third place finish in Qatar. Fernando was back.
The 2022 season was largely frustrating for Alonso in that the Alpine was a quick car but unreliable and he lost many points from good positions because of this.
The fact that he lost to Ocon in the championship yet even at the end of the season was still considered as one of the stand out drivers of the campaign spoke volumes of his overall performance.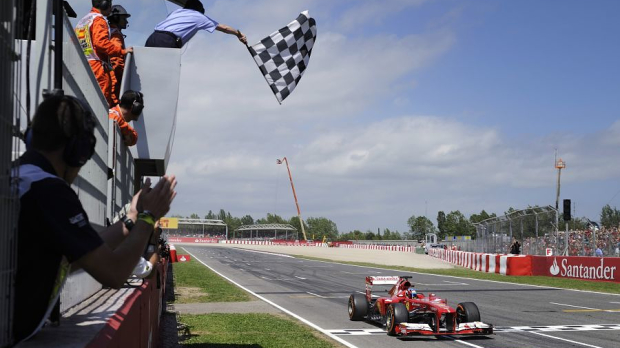 And yet as Alpine were on the up, it was Aston Martin struggling so when Alonso announced mid-season he was joining the team in a multi-year deal – it came as a huge shock (again) in the paddock.
But what a masterstroke it's been. Who could have predicted that five podiums in six races would follow in 2023? Now 10 years on from his last win, we head to the Spanish Grand Prix and Alonso looks as close as he has ever been to ending that drought. Nobody could have envisioned that when he drove off into the sunset at Abu Dhabi with McLaren five years ago.
So while F1 still looks predictable right now, Alonso's last decade is all the proof you need that you just don't know what's around the corner in Formula 1.
READ MORE: Verstappen makes UNBEATEN Red Bull claim