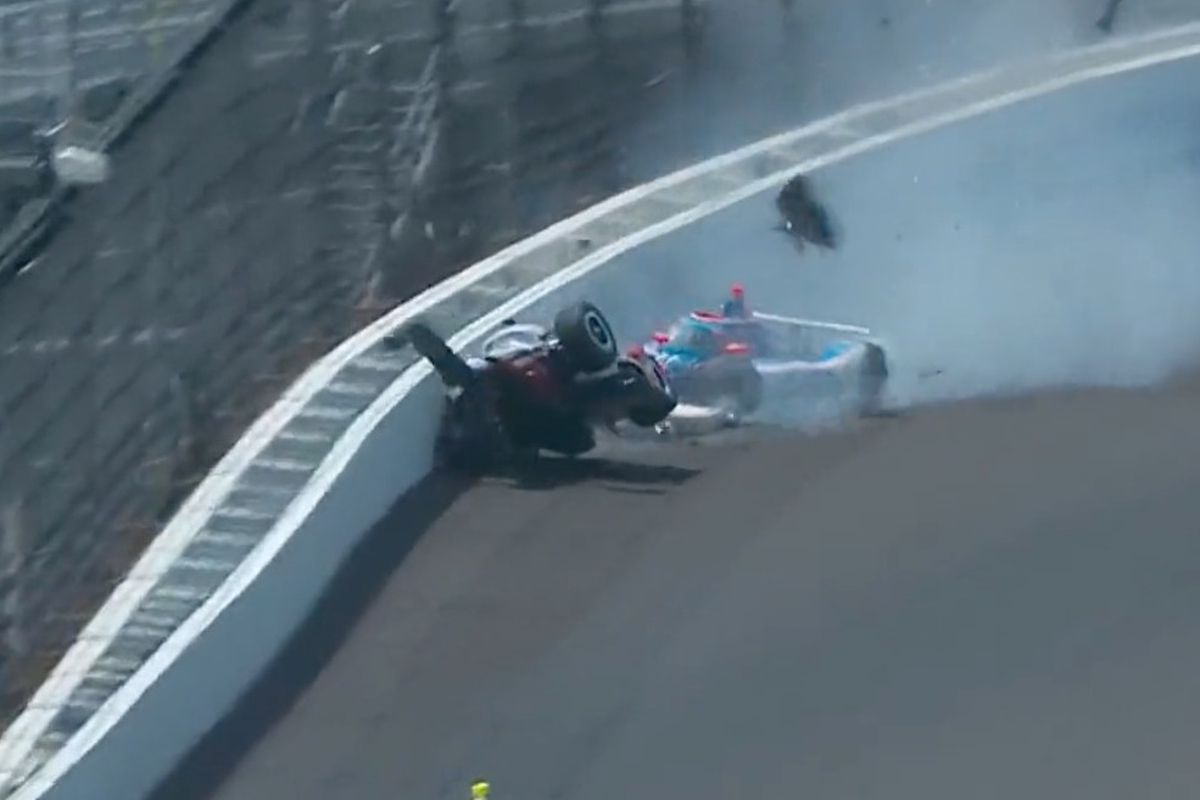 Newgarden wins NAIL-BITING Indy 500 as horror CRASH sends wheel flying over crowd
Newgarden wins NAIL-BITING Indy 500 as horror CRASH sends wheel flying over crowd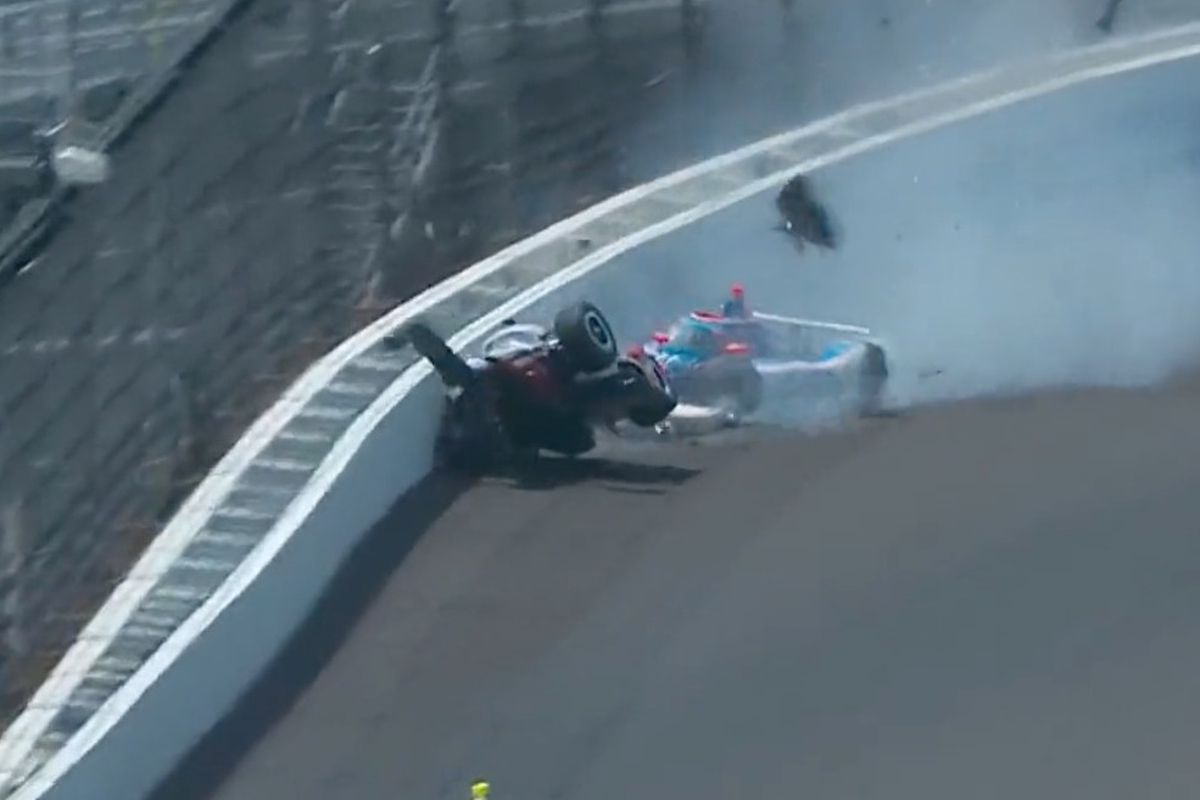 Josef Newgarden won the 2023 Indy 500 in dramatic fashion with a final-lap overtake of last year's winner Marcus Ericsson – but a loose tyre that flew over the heads of fans caused a lucky escape for those in attendance.
The so-called 'greatest spectacle in racing' did not fail to live up to its billing. However, a horrifying crash with just 15 laps left in the race threatened to overshadow Sunday's 107th Indy 500.
On lap 185, Arrow McLaren's Felix Rosenqvist skidded across the track after making contact with a wall and ended up in front of Kyle Kirkwood's Andretti Autosport Honda.
READ MORE: The reasons why Indy 500 cars are HUGELY different from F1 designs
There was nothing Kirkwood could do as his back-left tyre caught Rosenqvist's car – prompting the tyre to fly over the safety fence and towards the crowd.
Thankfully nobody was injured as the tyre landed in the car park and just out of harm's way, although there were reports that the wheel struck another car damaging its bonnet and headlight.
Kirkwood himself also escaped without injury despite his car flipping upside down – with onboard footage showing the American just inches away from the asphalt.
Kyle Kirkwood has been cleared and released after this vicious wreck in the #Indy500. pic.twitter.com/hWnInQsRKU

— INDYCAR on NBC (@IndyCaronNBC) May 28, 2023
A last-lap shootout
In the fight for victory, a single-lap shootout would eventually see Newgarden claim victory.
A five-car pile-up reset the field for the final dash to the line. Ericsson managed to put some distance between himself and Newgarden, with the Swede doing all he could to try and break the tow.
However, Newgarden eventually prevented Ericsson from claiming back to back Indy 500 victories as he moved into first place heading into Turn 3 before going on to claim victory in a breathless end to the race.
Santino Ferrucci raised plenty of eyebrows after he managed to claim third spot for a long-suffering AJ Foyt team.
This is where it landed: pic.twitter.com/UrqBzdtHib

— MultiViewer (@f1multiviewer) May 28, 2023
Newgarden: 'I was emotional in the last 10 laps'
After the race, Newgarden said: "I'm so thankful, started as a fan in the crowd, it is amazing. I love this city.
"I was emotional in the last 10 laps, I knew I was in a position to fight. I'm just thankful that the team, everyone, that we finally got this done.
"I was trying to put it off, it's not going to define your career winning the race here but everyone seems to want to make it a defining moment so for me it's impossible not to look at it that way."
READ MORE: Juan Pablo Montoya makes ASTONISHING revelation about debut Indy 500 race win