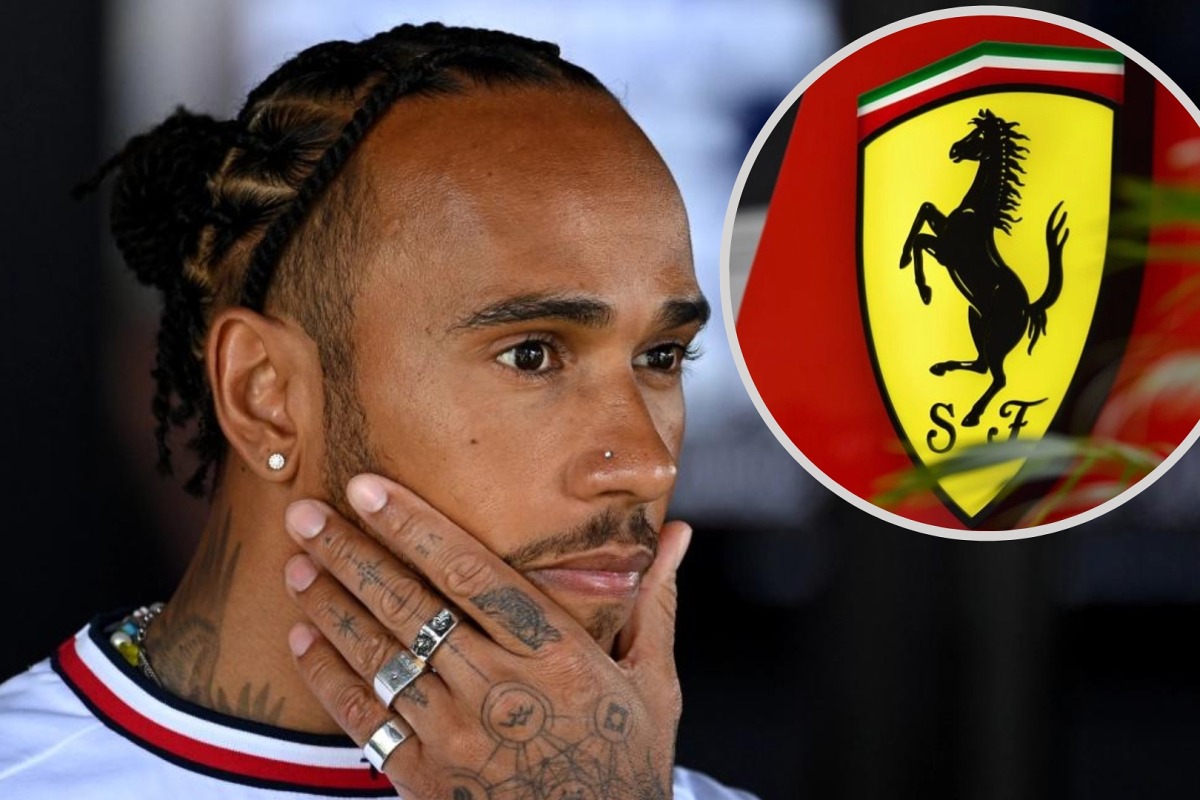 Hamilton to Ferrari? Timing's never been better for BLOCKBUSTER F1 move
Hamilton to Ferrari? Timing's never been better for BLOCKBUSTER F1 move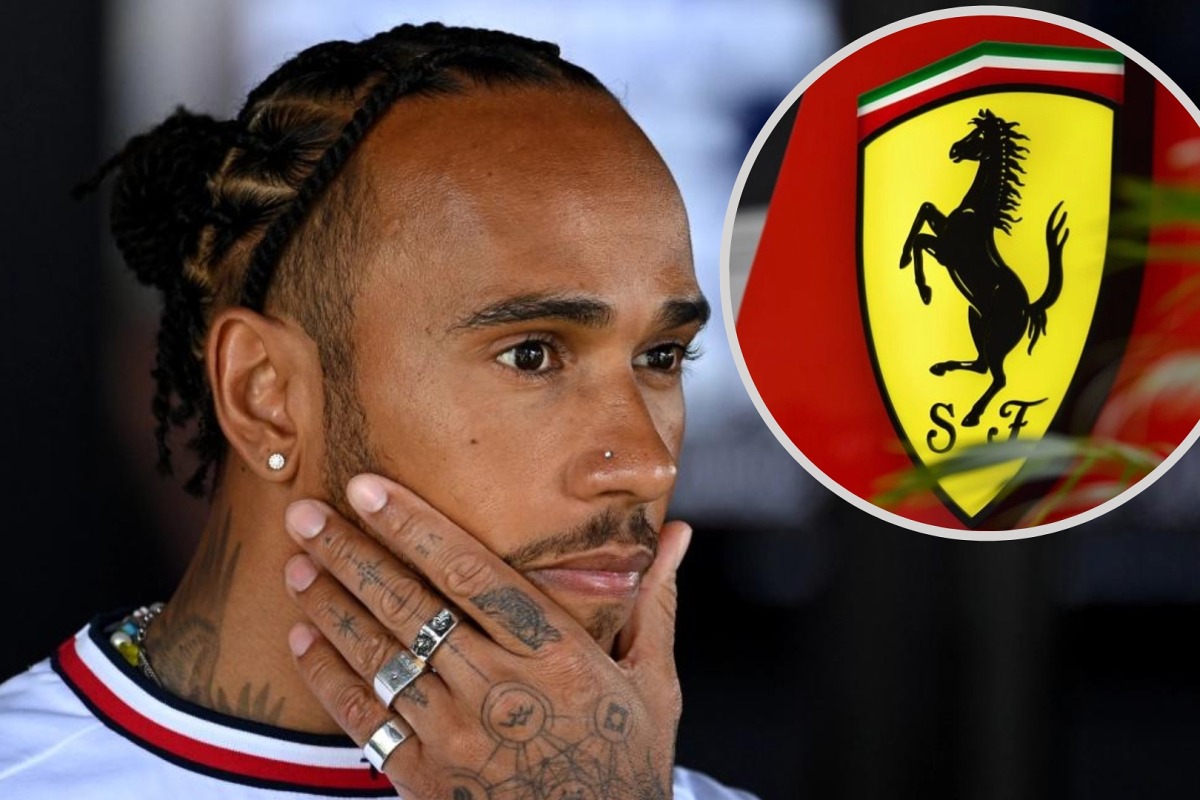 With such Formula 1 prestige behind both names, a Lewis Hamilton-Ferrari pairing is always a juicy prospect to imagine – but as ever, when this rumour surfaces, it's hard to separate the reality from the romance.
There's no denying that speculation surrounding the seven-time champion's Mercedes future has more scrutiny than usual in 2023. That's thanks to no marked improvements in the W14 from last year's underperforming W13 and George Russell being an ever-present adversary.
Hamilton's happiness is far from its peak at the Brackley-based crew, with his criticism of Mercedes' decision to ignore his feedback when designing their 2023 challenger being an early-season bone of contention.
Whether that's enough for him to walk away from the team that led him to so much success through the 2010s is another story, but motorsport is often a ruthless business.
Debating whether Ferrari may lure Hamilton to wear scarlet is almost as frequent a Formula 1 conversation as the annual 'Why do we race at Monaco' arguments that litter the internet every spring.
And yet there is something more compelling to the tale this year after the Briton's first winless year last season looks like it might not be a one-off event judging by 2023's opening rounds.
Should his patience with the Silver Arrows wear out, Ferrari is the only viable option for Hamilton to switch to. Despite a career only racing with Mercedes power, there's no denying the Prancing Horse has an appeal no other team can match with its history, and they're the only other established challenger to Red Bull.
READ MORE: Hamilton 'set to be offered £40m to LEAVE Mercedes' in staggering transfer move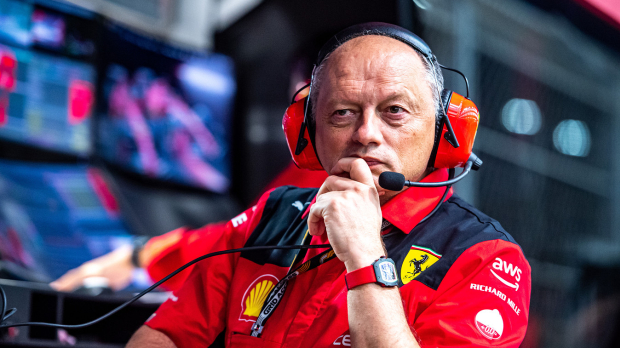 Team Principal Fred Vasseur is no fool, and putting Hamilton in one of his cars would be a sign of intent like no other that his Ferrari is the one to end the 15-year (and counting) championship drought.
What the modern-day Ferrari lacks most is turbo-hybrid title-winning credentials, and there's no man more qualified than Lewis Hamilton to bring that know-how in-house after taking six of his seven crowns in the current era.
They may be mistake-prone, but things do go right at Maranello, too. Bouncing back after their abysmal 2020 season is commendable, especially with the strides made by the powerful-but-fragile F1-75 last season. Yet they haven't found that final edge — perhaps Hamilton is it.
A track record of F1 champion drivers
Taking in F1 champions who are seeking glory is nothing new for the Scuderia, with Sebastian Vettel, Fernando Alonso, and, on a different level, Kimi Raikkonen each heading to Italy at some point in their career with ambitions to be a champion for Formula 1's longest-serving team.
It's Michael Schumacher, though, that has the blueprint that Hamilton would want to follow. The German legend's speed, work ethic and leadership — three qualities Hamilton also possesses in spades — transformed a squad hovering around P2 and P3 in the championship standings (sound familiar?) into an all-conquering force.
There's not much risk for Hamilton at this stage in his career, either; especially if the reported £40m on offer is accurate.
Red Bull looks to have an unbeatable car for 2023, and Mercedes must radically change their forward-leaning chassis to stand a chance of getting close. That change is something they can't do in-season unless they bring a B-spec car, which is an unlikely prospect in a cost-cap F1 world.
On the other hand, Ferrari got it mostly right with the F1-75 last year, and the SF-23 is an evolution of that design. Although it's not the world-beater Charles Leclerc may wish it would be, it seems closer to that target than the W14 is.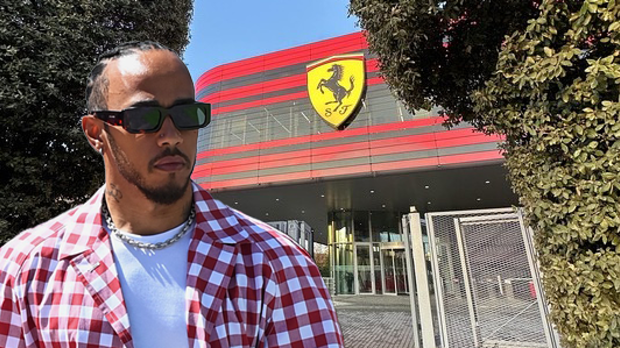 Hamilton won't be racing Formula 1 cars in 10 years, so he can't afford to wait for his team to get it wrong again until they get it right, should he want to claim that record-breaking eighth world championship.
Ferrari, not Mercedes, looks like the team closest to reaching the top consistently, and a racer in Hamilton's position must consider the shortest route to success.
Harbouring hopes that their loyalty will pay off is something his younger compatriots George Russell and Lando Norris can afford to do. Hamilton's Mercedes loyalty already has paid off six times over.
While Formula 1's rumour mill throwing £40m Ferrari offers is a little too conveniently timed for a driver without a 2024 contract who is likely deep in negotiations with his long-term employers, the timing of a Hamilton move to Ferrari might never be better.
READ MORE: F1 drivers out of contract: Hamilton heads select group