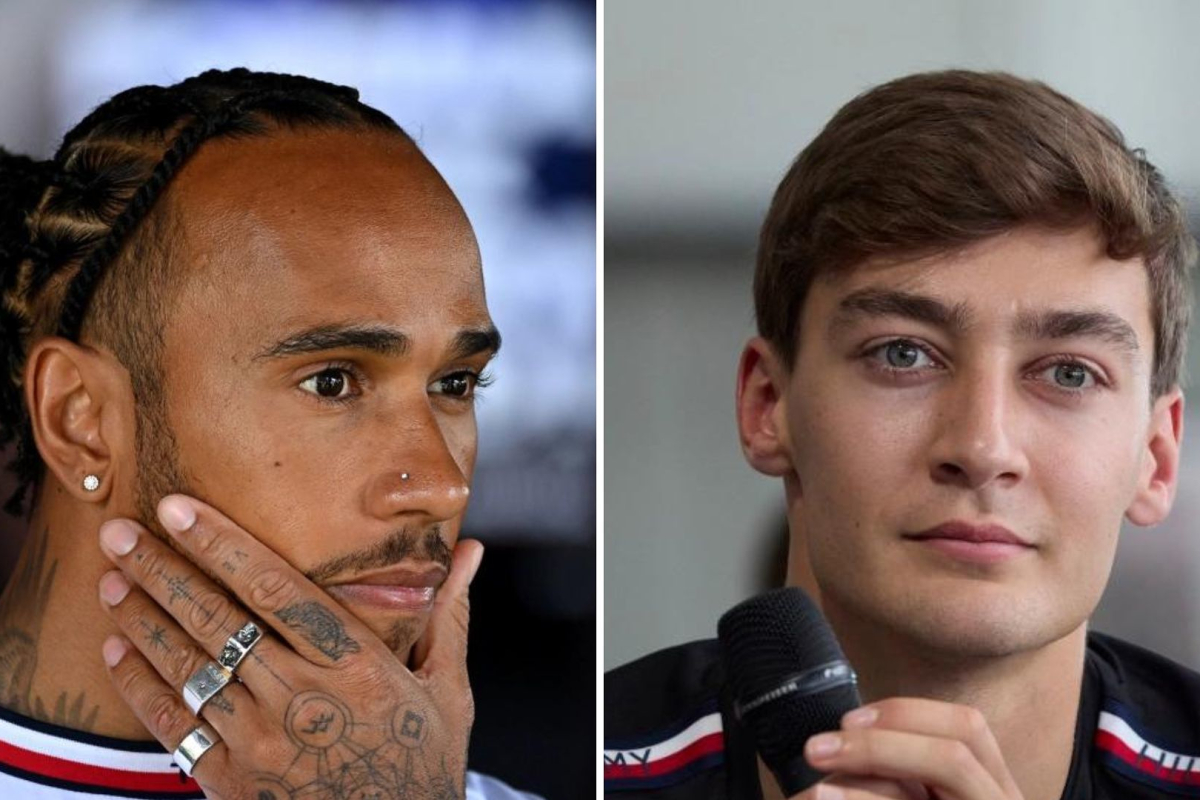 Hamilton and Russell's biggest relationship SECRET revealed by Mercedes driver
Hamilton and Russell's biggest relationship SECRET revealed by Mercedes driver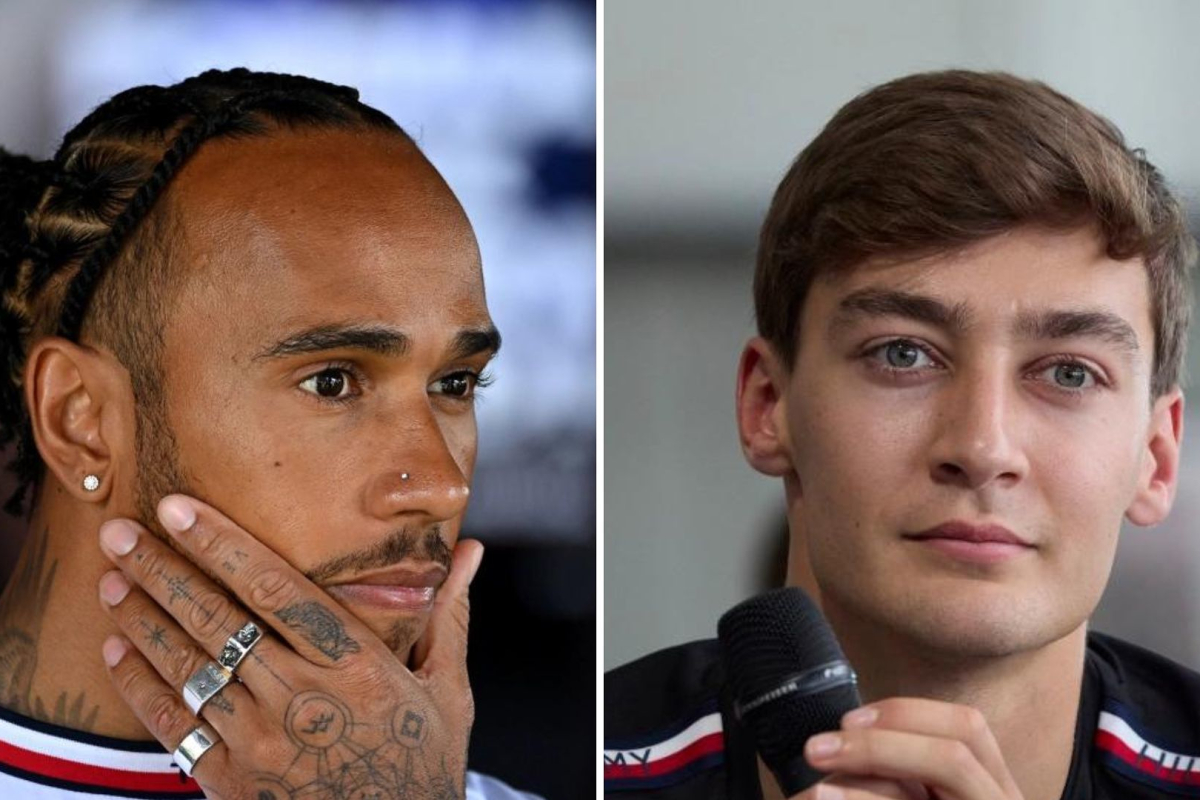 Mercedes driver George Russell has shed light on the secret behind his "open" relationship with team-mate Lewis Hamilton, attributing it to the generational gap that exists between them.
According to Russell, the fact that they are at different stages of their careers helps maintain a harmonious dynamic, preventing things from becoming "messy" between the two Englishmen.
In his debut season for Mercedes, Russell showcased his exceptional talent by outperforming his veteran team-mate. The young driver's impressive performance led to a remarkable fourth-placed finish in the drivers' standings, accumulating an impressive 275 points. In contrast, Hamilton, a seasoned champion, secured 240 points throughout the season.
Notably, Russell secured his first-ever career race win. This triumph marked a memorable moment for the talented driver, solidifying his place as a rising star in Formula 1. Meanwhile, Hamilton experienced an unfortunate turn of events as he went winless throughout an entire season for the first time in his illustrious F1 career.
In an interview with Autohebdo, Russell lifted the lid on what his side of the garage is like with the 38-year-old.
"We have a very open relationship with Lewis," Russell said. "I think it has to do with the fact that we are at different stages in our careers. There's a lot of mutual respect between us.
"Lewis obviously has nothing left to prove. Not to anyone. And I also feel that I have nothing to prove either. I am in this position because I have worked very hard and I've earned it."
READ MORE: Hamilton offered £40 million to LEAVE Mercedes in staggering transfer move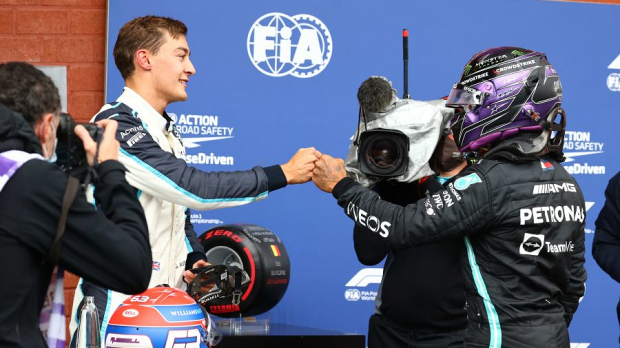 Russell believes that having a team with two drivers at a similar level can start to get a little bit "messy".
"When you have a team-mate of the same generation and at a similar level, that's when it gets messy in a team," he said.
"Relationships are better when there is a clear number one, or when both drivers are at different stages of their careers, like Lewis and I."
"We don't fight for position, we just fight for the best position. You don't fight for the number one position in the team."
'Not here to fight, but win'
The Englishman pointed towards other driver pairings on the grid to prove his point.
"Take Charles [Leclerc] and Carlos [Sainz at Ferrari] for example, or Lando [Norris] and Oscar [Piastri at McLaren], they're really fighting to secure their future and their positions within their team.
"My future is here, in this team. I know that. So there is no rivalry. I'm not here to fight with my team-mate, but to win."
Despite his high aspirations, Russell has encountered a challenging start to his 2023 campaign, currently trailing Hamilton by a margin of 16 points.
With Mercedes to roll out an array of upgrades at he highly anticipated Monaco Grand Prix, the 25-year-old British driver will be eager to secure his first podium finish of the season.
READ MORE: Former F1 driver revels MAJOR flaw in Mercedes' Monaco upgrade plan