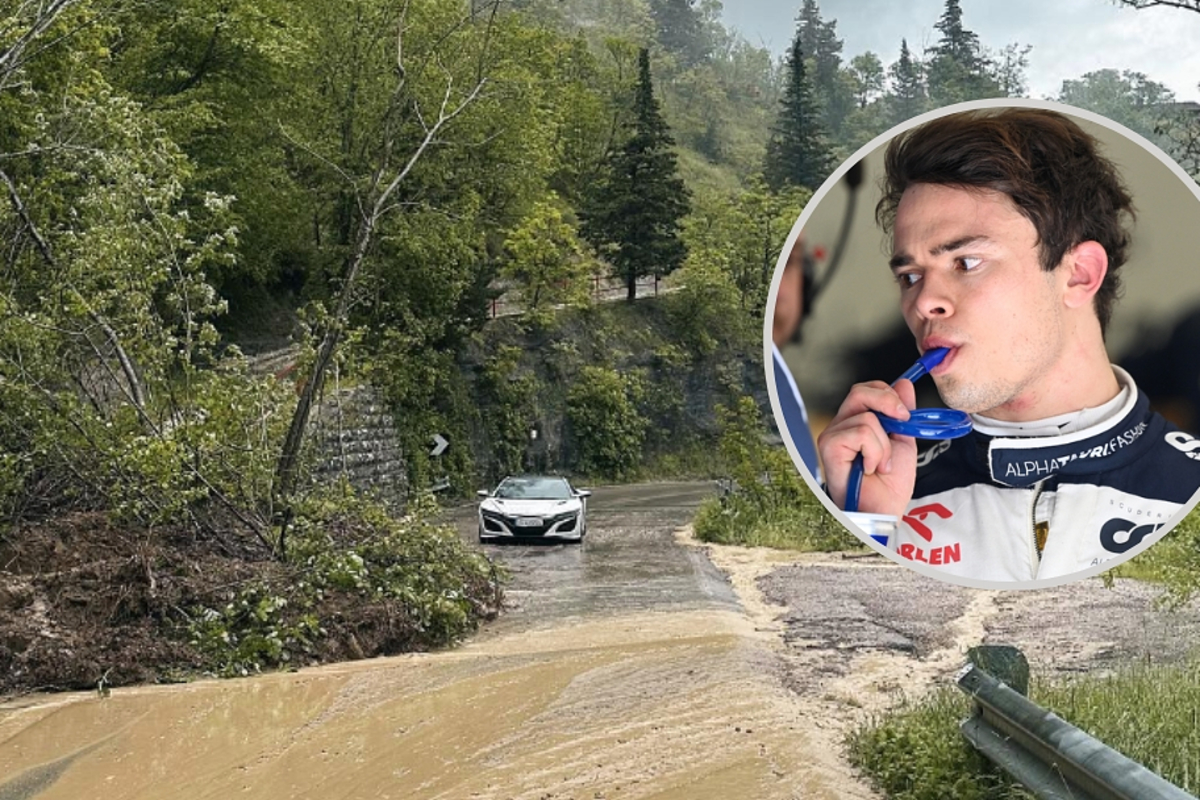 De Vries praises hotel hero from rival team after SCARY Faenza floods journey
De Vries praises hotel hero from rival team after SCARY Faenza floods journey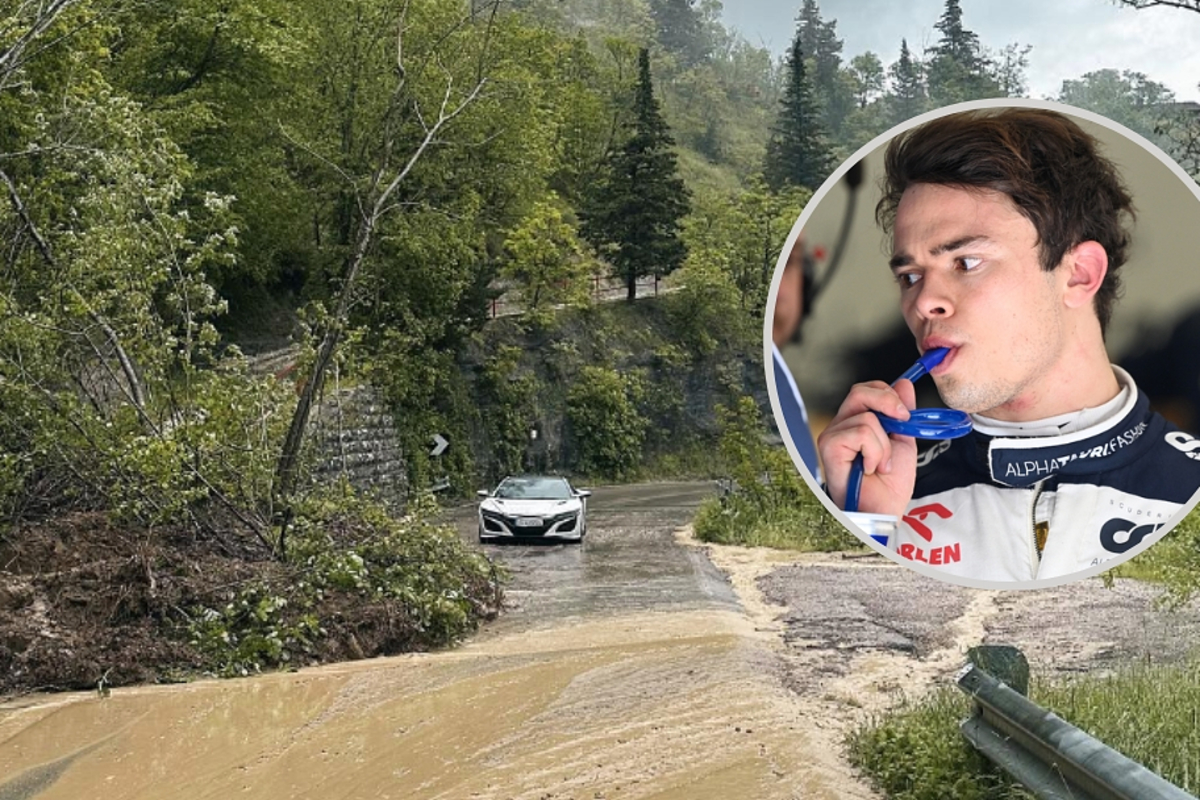 AlphaTauri driver Nyck De Vries says a member of the McLaren team gifted him a hotel room in a small village after attempting to drive home from the team's Faenza base.
The Emilia Romagna Grand Prix scheduled for this weekend has been cancelled due to severe flooding in the nearby area, with Formula 1 bosses not keen to take any chances.
Travel has been thrown into chaos with many roads unusable which has led to people trying to pile into hotel rooms.
De Vries detailed his story on Instagram, writing: "Tuesday evening 11:30 pm, on my way to Faenza ahead of a marketing day at the SAT factory on Wednesday. It's raining intense, Faenza is already flooded and I am unable to get to my hotel.
"Stuck in a little village with one fully booked hotel. Fortunately, McLaren got stranded there earlier and their front jack Frazer (Burchall, front jack operator) was kind enough to give me his room."
READ MORE: Emilia Romagna Grand Prix CANCELLED after Imola weather chaos
De Vries very grateful for help
The AlphaTauri man endured a scary time in the floods with his team's base so near to the devastation.
He stayed at the hotel on Tuesday night and found out about the race cancellation the same time as everyone else on Wednesday lunchtime.
Continuing his story on Instagram, the Dutchman revealed that the hotel was also being used as an emergency shelter for those who had to flee their homes.
"The following morning, the hotel lobby turned into an emergency shelter for people who were forced to escape their homes during the night," the 28-year-old said.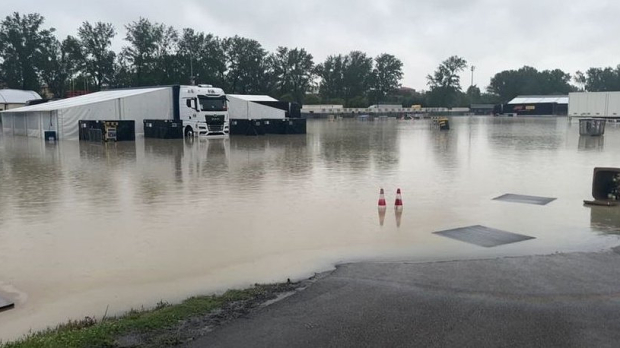 "Post F1 announcement, I only saw one potential option to get home, which was driving via Firenze. After an adventurous drive through the mountains, thanks to the help from local people and authorities in different villages, I finally got home safely.
"Thank you to every single person who has been kind enough to help me."
It means there will be no race at Imola this year unless an agreement can be reached to reschedule further down the line.
The next race will take place in Monaco on May 28.
READ MORE: MAJOR Imola rescheduling update with '99 per cent' chance revealed