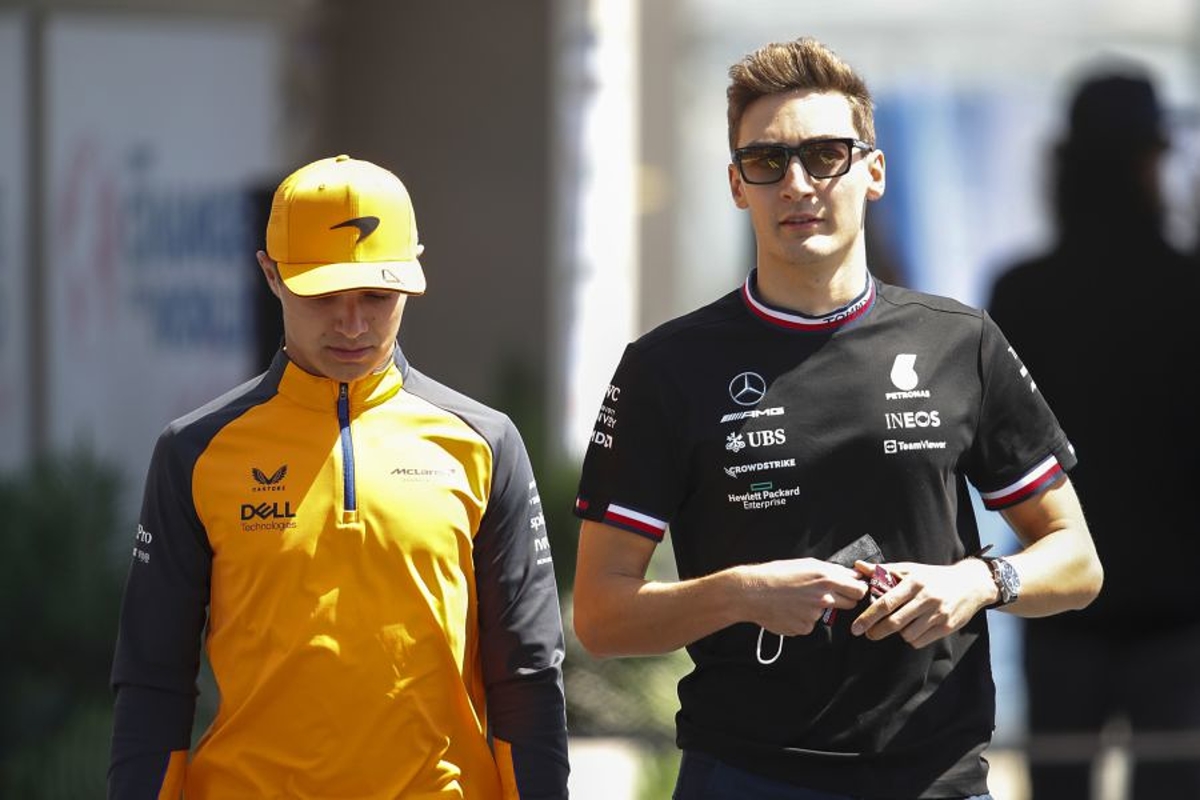 Norris MOCKS Russell but Mercedes hit back in hilarious Twitter exchange
Norris MOCKS Russell but Mercedes hit back in hilarious Twitter exchange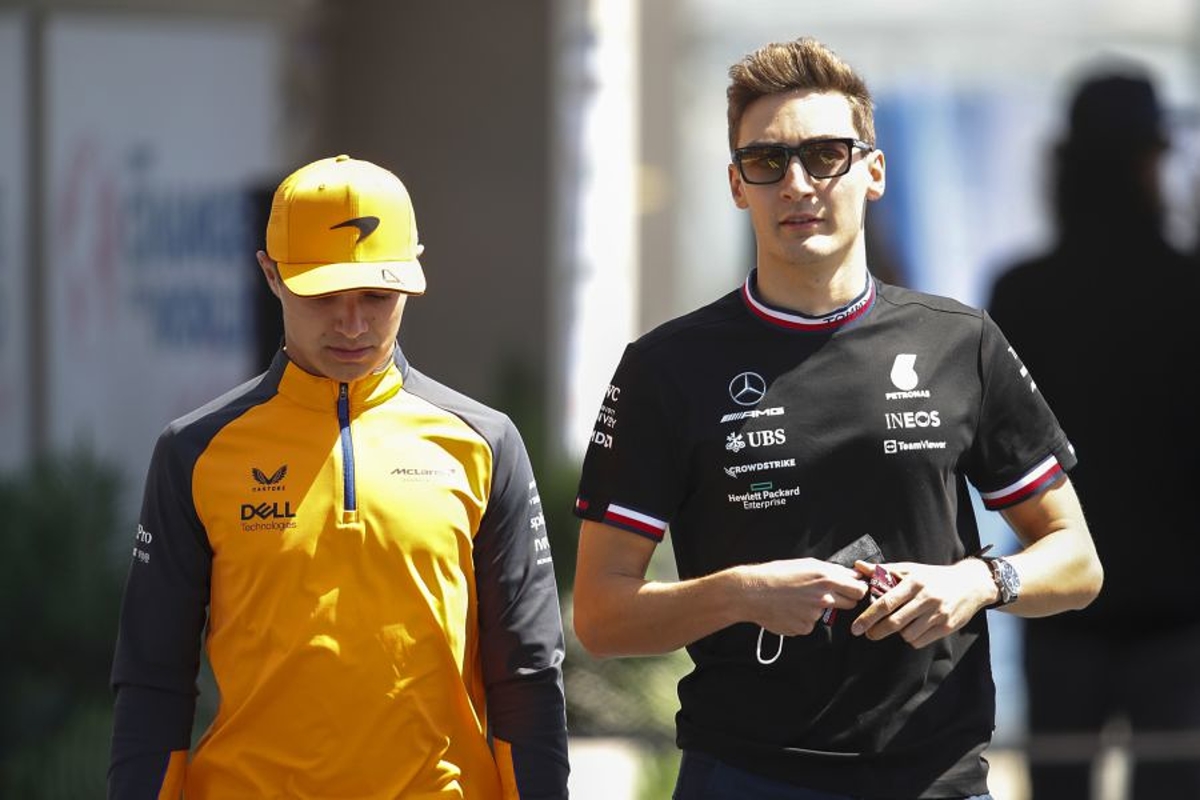 Lando Norris has poked fun at George Russell's opening sequence pose in a tweet for the official McLaren Twitter page.
The tweet refers to the official F1 opening title sequences, in which Russell can be seen adopting a pose with his head down and both arms outstretched.
READ MORE: Norris posts surprise meet-up with LEGENDARY world champion
The pose has become something of a viral sensation in 2023 with social media accounts from across the sport photoshopping Russell into all kinds of situations.
McLaren's social media team have become the latest to poke fun at the pose with Norris replicating Russell's now-iconic stance.
Norris' Russell tribute
The official McLaren Twitter account posted the tweet on Tuesday afternoon with the caption: "When @LandoNorris pulls out 'The Russell'. 📸😂"
This was then accompanied by Lando, who was standing on a bridge in McLaren's Surrey headquarters, replicating Russell's opening sequence pose.
When @LandoNorris pulls out 'The Russell'. 📸😂 pic.twitter.com/HVCIb4ggkv

— McLaren (@McLarenF1) May 16, 2023
This exchange then prompted a reply from Mercedes' own social media team, who quote tweeted Norris' effort with the reply: "George Russell. Trendsetter. F1 race winner. 🙏"
George Russell. Trendsetter. F1 race winner. 🙏 https://t.co/b5FAzLwHLw

— Mercedes-AMG PETRONAS F1 Team (@MercedesAMGF1) May 16, 2023
READ MORE: Mercedes reveal PLAN to end Red Bull domination starting with Imola upgrade