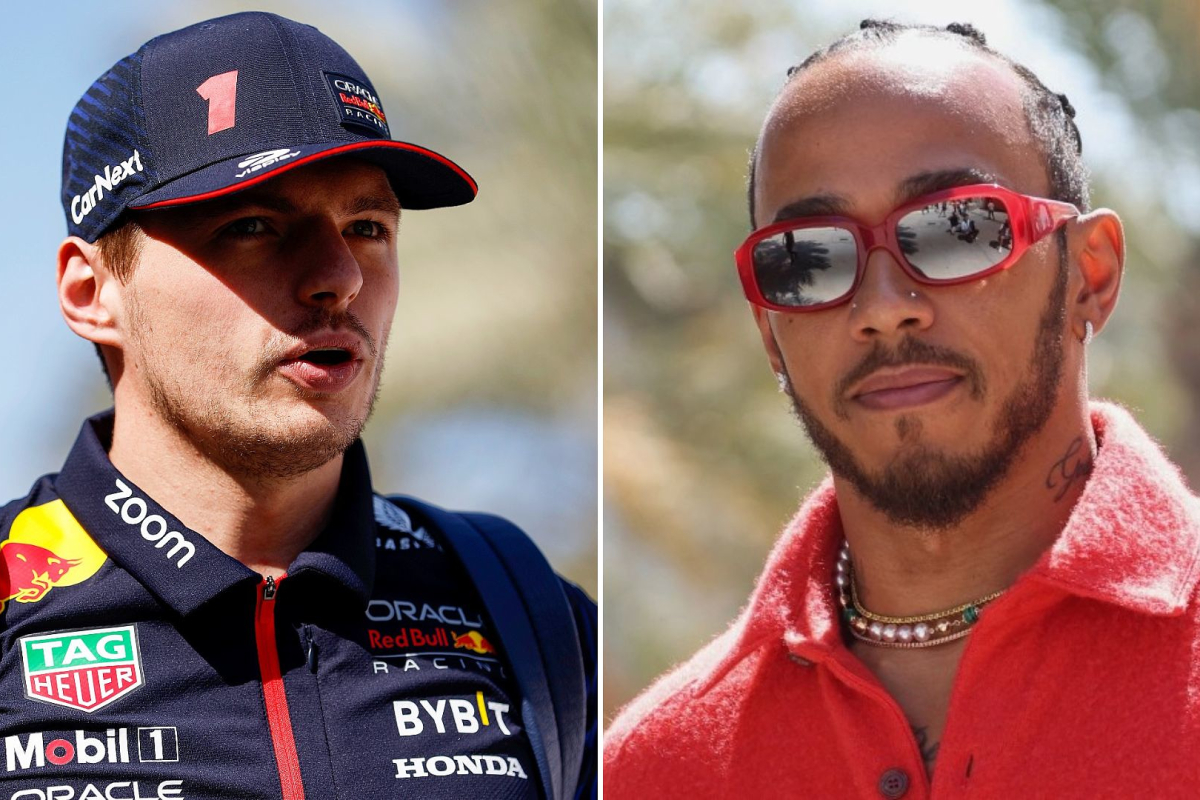 Verstappen's key, Hamilton's love of late battles and Horner's worry - Best of Miami GP reaction
Verstappen's key, Hamilton's love of late battles and Horner's worry - Best of Miami GP reaction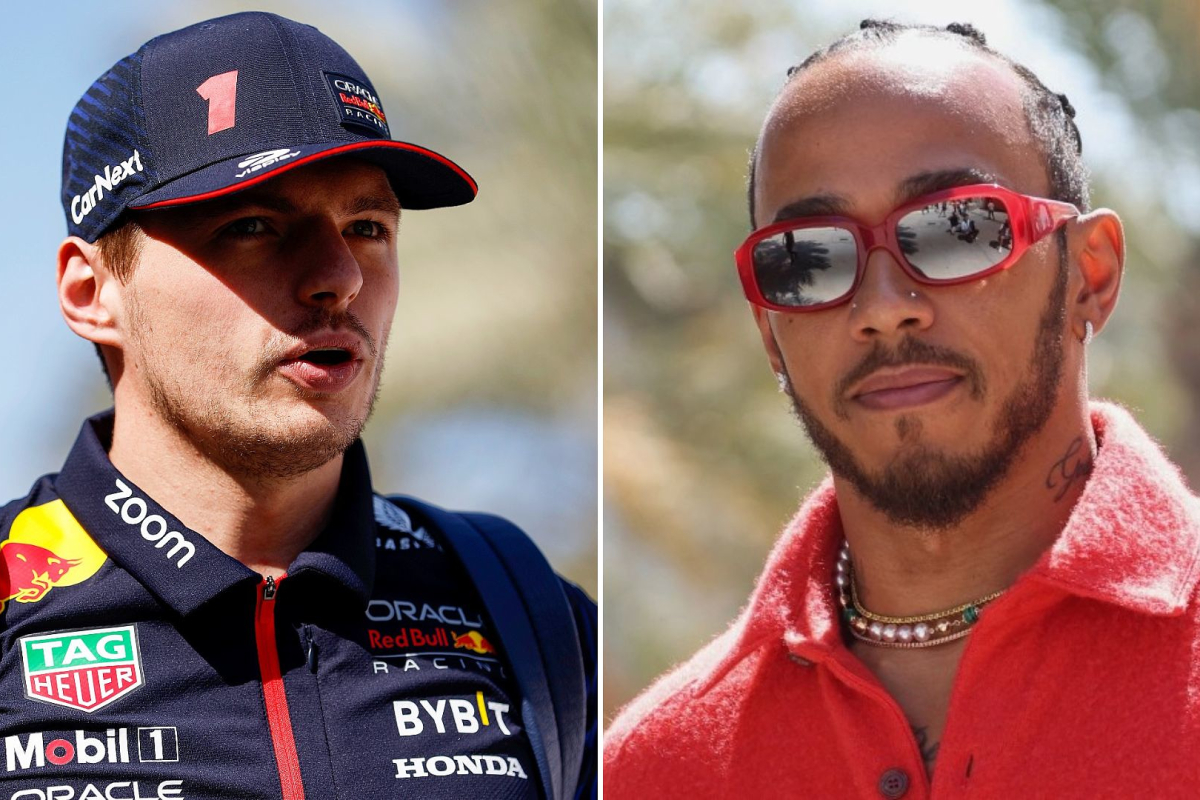 The Miami Grand Prix didn't serve up too much action, despite Max Verstappen carving his way through the field from ninth to seal a mighty impressive third win of the season.
It was a commanding victory for Red Bull in their fourth one-two this season from five races, leaving many fearing events in the USA could be a sign of things to come for the rest of the campaign.
Yet, that may not be the case. And the post-race reactions suggest some teams have greater hopes than others of reeling those Red Bulls in over the next few grands prix and beyond.
Here, GPFans looks at the key post-race comments...
Red Bull chief wary of complacency
For fans desperate to see some sort of challenge to the dominance of Red Bull, Miami offered nothing but bad news with the Max Verstappen winning by nearly half a minute from the next nearest non-Red Bull car in Fernando Alonso's Aston Martin.
Yet it was the Red Bull team principal Christian Horner who offered best hope of some sort of challenge from outside his dominant cars.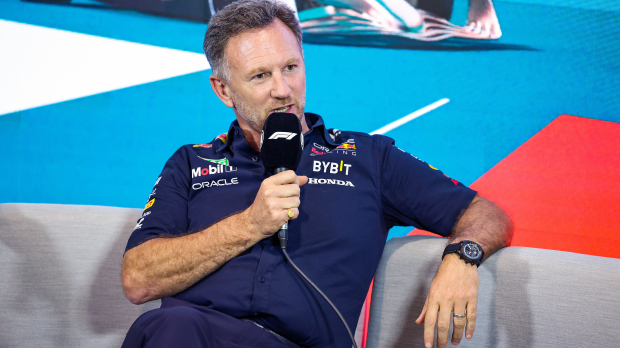 Horner believes that from the next race in Imola, team upgrades elsewhere will start to put pressure on Red Bull.
"We now head back to Europe and we'll keep pushing to keep this start for us. It's been an unbelievable performance," Horner told Fox Sports Premium MX
"Starting from the next race the rest of the teams will bring upgrades, so we expect them to close the gap. It's been a phenomenal season, but there's a lot of races coming still. It's a long way to go."
Verstappen reveals key to win
It seems laughable to even suggest now, but heading into the Miami GP there was doubts over whether Verstappen could win from ninth on the grid – and even during the race Horner suggested it would come down to a scrap with Perez three laps from the end.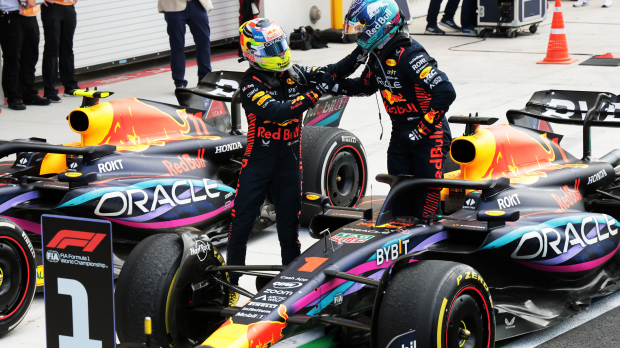 The Dutchman strolled through the pack to pick off his rivals before making little work of his Mexican team-mate while running much softer and fresher tyres to claim a lead in the latter part of the stages he then comfortably held on to.
It wasn't quite as easy as it looked from Verstappen's point of view though and he revealed how his tyre management was crucial to claiming a dominating win, having started on the hard compound and managed them as late as he could before he pitted 11 laps from the end of the 57-lap race to attack with fresher mediums until the end, passing Perez one lap after his stop.
"We had good pace, I could look after my tyres. And then once I was in clean air, it was just about getting to that lap number we targeted. That's why maybe in the middle of that stint, I was not entirely sure if I was going to make it. But then I was getting close to the number and I said 'OK, this is good'. So then I started pushing, I could extend the gap again, which really made my race today, I think, because once we pitted, of course, then I had the fresher tyres to the end."
READ MORE: Verstappen's gamble that clinched win
Hamilton and Mercedes buoyant after late drive
Lewis Hamilton's chances of grabbing an unlikely podium were cooked as soon as he ended qualifying 13th on Saturday, yet the seven-time champion appeared to leave Miami in a cheerful manner by coming through the pack to finish sixth.
Of course, it's not where he wants to be but there was a buzz about the Brit who enjoyed the feeling of being able to make progress and pick off Charles Leclerc's Ferrari late on.
"I really enjoy battling with all the different cars and it was really great at the end to catch the Alpine and overtake the Ferrari," Hamilton told Sky Sports.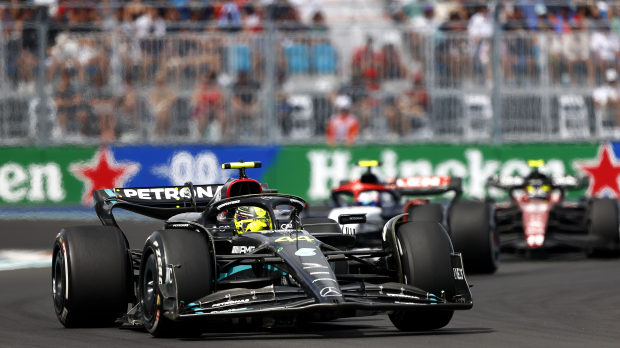 "It is mega. In the Sprint race at the last race I was going backwards and it is demoralising when you are going backwards, it is really tough.
"It was great to have pace and see the cars ahead and see the progress. I had a couple of great overtakes as well and that is what I live for.
"It felt great to see the Ferrari up ahead and be catching it bit by bit.
"If we had qualified where I probably should have qualified I would have had a much easier, smoother day but I prefer days like this where there is a bit of adversity and you have to deliver."
Hamilton's mood was perhaps boosted by knowing that a Mercedes upgrade in performance is likely to come at Imola on top of the encouraging signs shown late on in Miami.
READ MORE: Why Lewis Hamilton's SCATHING F1 Miami GP comments should have FIFA World Cup impact
Leclerc admits 'so many problems' at Ferrari
That also brings us to Charles Leclerc who made no net progress on Sunday, starting and finishing in seventh place as his championship hopes continue to be beaten to a pulp with every passing race.
Having made a crucial mistake to crash in qualifying on Saturday leading to his seventh place, he also spent much of Sunday bogged down in the midfield outside of the points before his late race pace enabled him to make minor progress.
Leclerc admitted though that Ferrari's issues were piling up in terms of its car balance and inability to manage its tyres.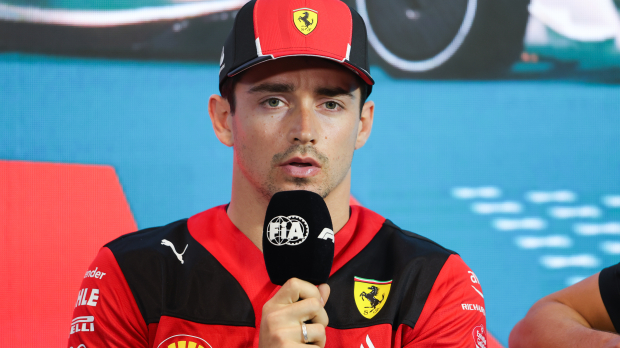 "We have a lot of work to do. We have a super picky car, when you are in ideal conditions, the feeling is very good, but once you make a small mistake, the car is impossible to drive.
"I had to manage the tyres at the beginning of the race, which greatly affected me. We need a more consistent car. During the race, I go from one corner with an understeer to the next corner suddenly with an oversteer.
"Today there were so many problems. The car jumped so much and touched the floor a lot. It's a tough situation – seeing other cars overtake you because you need to manage the tyres is not beautiful, but unfortunately is the reality of the moment. It's a hard mentality, but we won't give up now."
READ MORE: Ferrari drivers rage at 'HORRIBLE' car after Miami misery
Alonso now wants wins
Podiums are already losing their value to Fernando Alonso who before the season had only secured one top-three finish in the past nine years.
Now after Miami, he has four from the first five races and having had a taste of the champagne with the run of third places now has wins in his sights.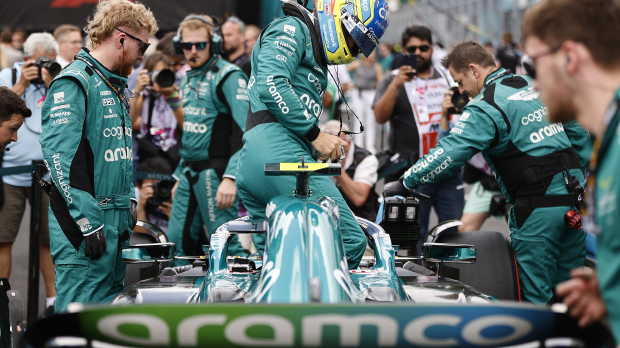 One big problem with this is no team has been able to get anywhere near the Red Bulls, but with kinder tracks with slower corners to his nimble Aston Martin to come, the Spaniard now has hopes of picking up his first win since the Spanish Grand Prix a decade ago.
"I think at the beginning of the year a podium was amazing. Now after four podiums we want obviously more and at least a second place. But, you know, the two Red Bulls they are always unbreakable and they are always super-fast. But as I said, maybe Monaco, maybe Barcelona we have a possibility."
READ MORE: Alonso makes HUGE Aston Martin prediction for Monaco and Barcelona
Norris and McLaren standing still
McLaren endured another forgettable weekend finishing a disastrous 17th and 19th.
For a team hoping to be battling for championships sooner rather than later, it leaves plenty of questions.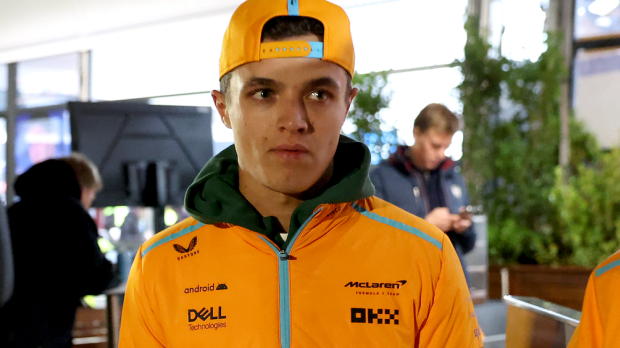 Unfortunately, there appear to be few answers on why they are so far off the pace right now.
Norris is hoping the terrible performance of McLaren is down to a perfect storm of factors going against them in Miami, but his frustration to an otherwise poor start to the season for the Woking outfit could not be hidden.
"We're just very slow today. No idea (why). Different reasons. The track doesn't suit us, the longer corners don't suit us, the temperature doesn't suit us, the track temperature doesn't suit us. The AlphaTauris were the only other slow car.
"Everyone else was pretty quick... everyone else took a big step forward, so a lot of this is just down to car characteristics, in my opinion. Same as what I've been saying the whole (season)."
READ MORE: F1 Team Principals: Who are the men in charge in 2023?