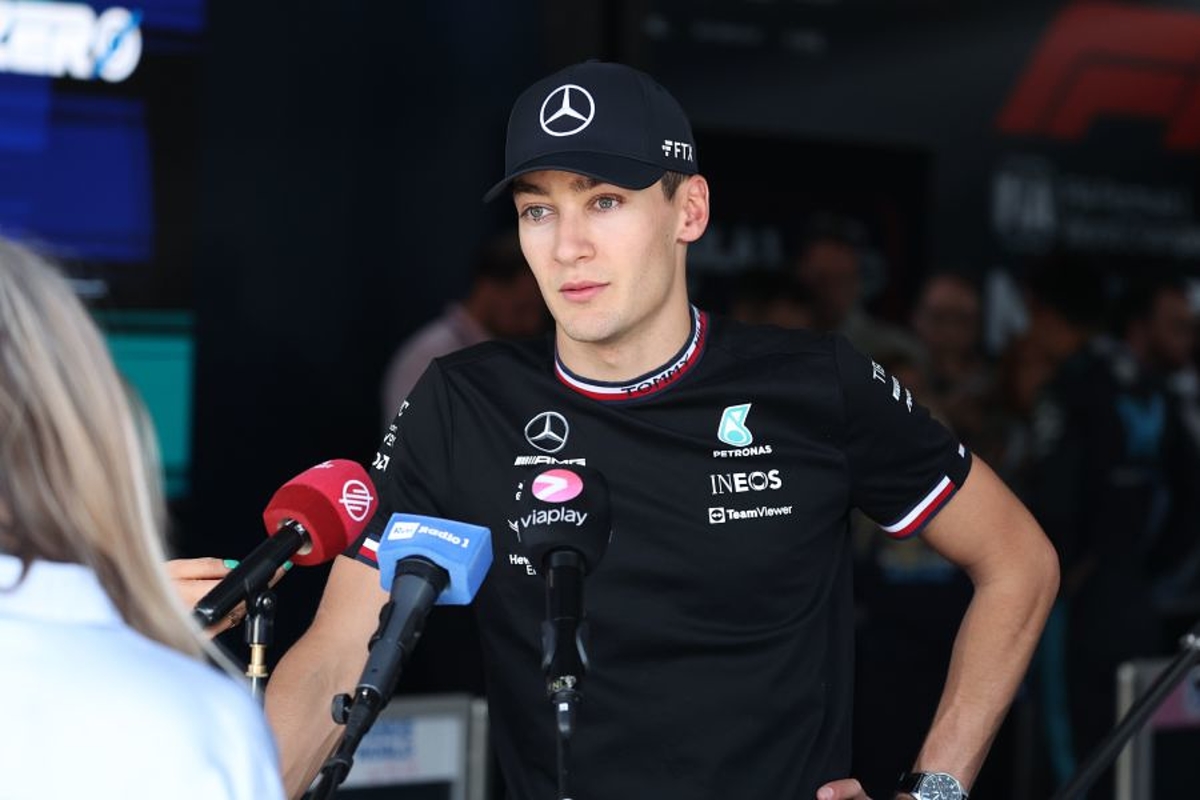 Russell brushes off 'surprising' Verstappen controversy after tempers flare in Baku
Russell brushes off 'surprising' Verstappen controversy after tempers flare in Baku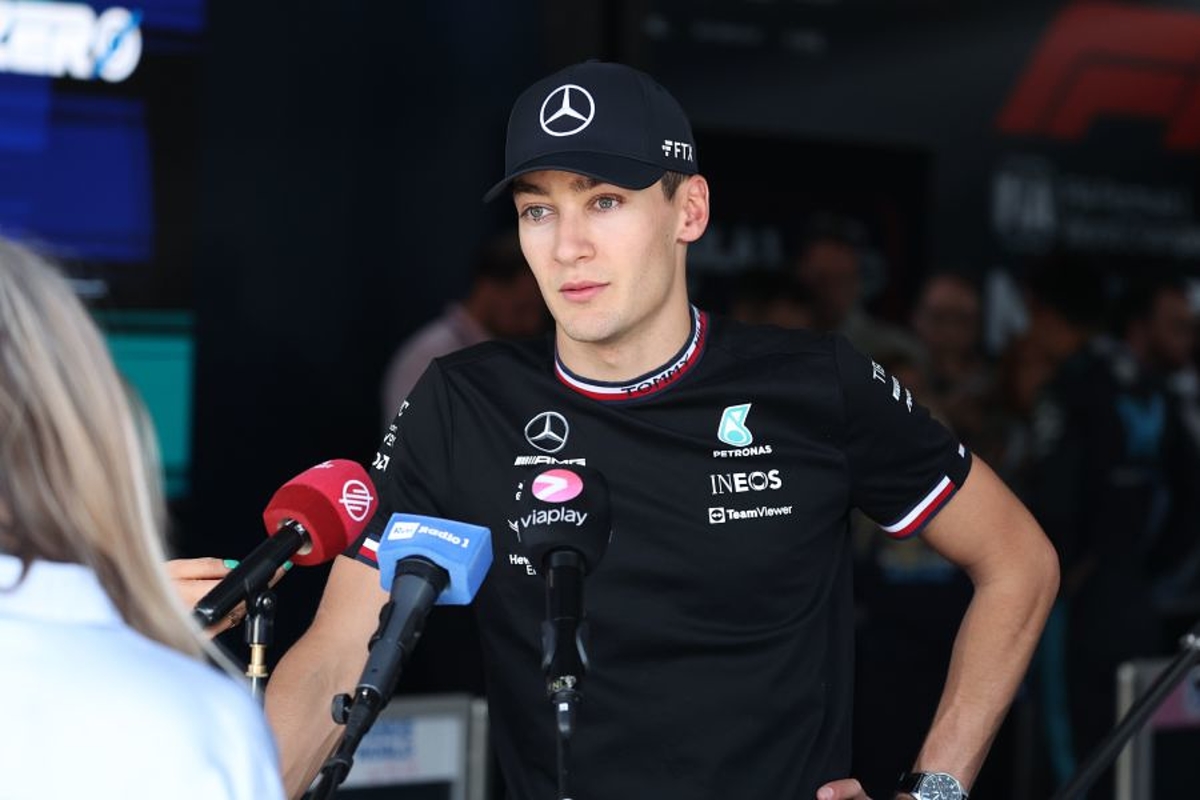 George Russell leapt to his own defence to play down Max Verstappen's furious complaints after a collision between the two drivers during the Baku Sprint race.
Russell's Mercedes darted down the inside of the Red Bull in the opening seconds in Azerbaijan but made contact, leaving a hole in his rival's sidepod.
Verstappen was then told he had sustained floor damage from the incident. The reigning world champion was seething and continued to voice his frustration even after passing Russell to take third at a safety car restart.
After inspecting the side of his wounded car, Verstappen was caught on camera approaching Russell and criticising his daring manoeuvre.
Following their brief exchange, the Dutchman muttered "d***head" under his breath.
Russell, however, believed he had no reason to apologise.
Russell: I'm not going to hold back
"I was down the inside. As a driver, you know the risks when you're on the outside," he told Sky Sports.
"I'm here to fight, I'm here to win. I'm not going to hold back just because he's leading the championship.
"I was quite surprised he was still trying to hold it around the outside, he's on a street circuit. He's got a lot more to lose than I have.
"None of the contact was intentional. I was doing my best just to have a clean fight. I was quite surprised that he was resisting the position. I was on the inside. There's nothing I can say other than that.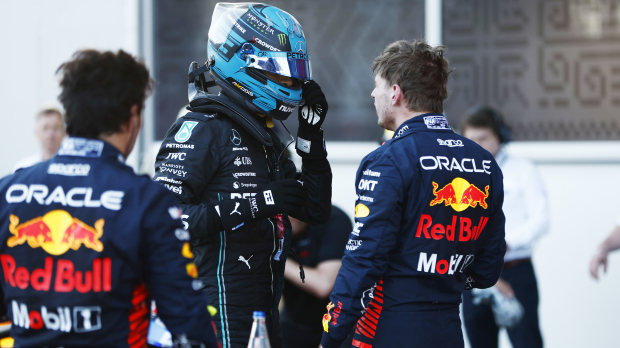 "I was surprised he was so angry, to be honest. He still finished the race in P3.
"It's a difficult situation and he's got enough experience to know that if you're trying to overtake a guy on the outside, the guy on the inside's going to run wide into you.
"I don't think anything would have been different had the positions been reversed."
READ MORE: Verstappen FURIOUS at Russell contact during Baku sprint