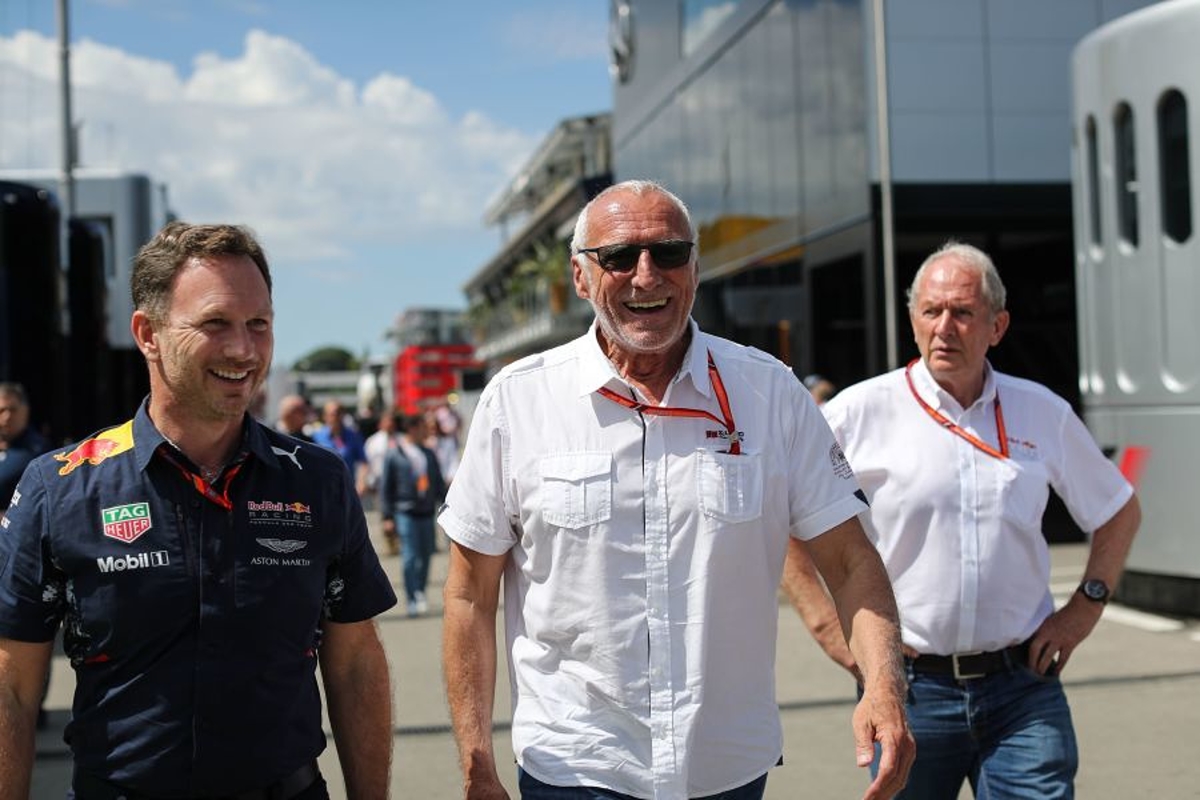 How Horner became Red Bull king at 31, and cut sweet Dietrich deal
How Horner became Red Bull king at 31, and cut sweet Dietrich deal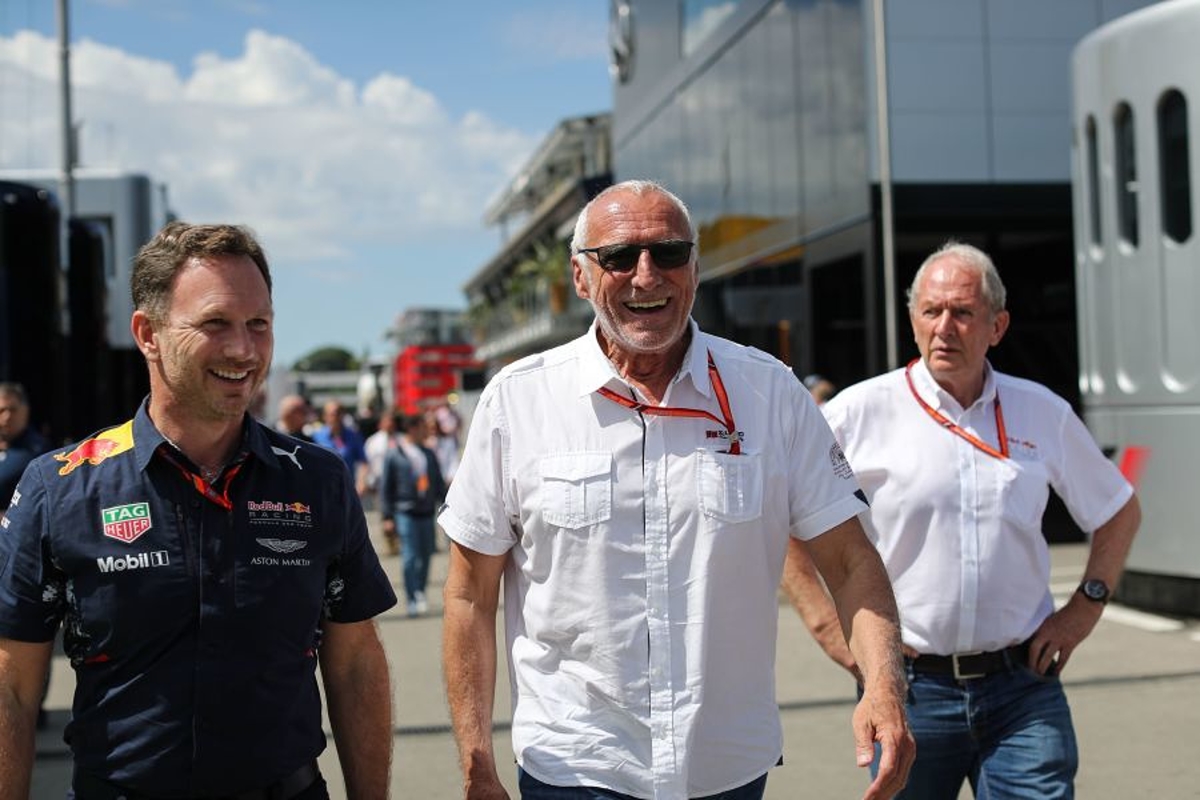 Christian Horner has revealed how he became the king of Red Bull Racing aged just 31, paving the way for almost two decades of glory.
Horner, now 49, was barely into his fourth decade when the opportunity to move into F1 came up, and he has not looked back since.
Speaking to the Red Bull's own Talking Bull podcast, he revealed how that opportunity came about and why he made the move that changed his life.
READ MORE: Who is Helmut Marko? The genius behind Red Bull rise to power
How Christian Horner got into F1, and Red Bull
Horner was already a successful team manager in lower racing series at the time, and now he was actively looking to move up.
He revealed: "I was looking to take that team into Formula 1 and Bernie Ecclestone was pushing me, saying 'we need new young blood in Formula 1, I want to get rid of this guy Eddie Jordan, he's driving me mad, why don't you buy his team? I'll help you'.
"So I looked at trying to putting a deal together to buy what was then the Jordan team. At the same time I was running a Red Bull junior driver Vitantonio Liuzzi, who Helmut Marko had placed with me. He was looking after the Red Bull junior programme.
"The Jordan deal just got more and more complicated, and at the same time Red Bull looked to buy what was the Jaguar Formula 1 team. They acquired it in November 2004 and later that month Helmut rang me up and said 'Dietrich [Mateschitz] would like to see you'."
That initial trip to Austria allowed billionaire Mateschitz to sell Horner the dream, his vision, and cut a sweet deal which worked well for both men.
Horner continued: "So I went to Salzburg, I think it was early December, and he said 'look I want to change the management, I've got big ambitions with this team'.
"It was so compelling what he was saying, he said 'I want it to be different, I want it to have a different energy, we're not going to be corporate, we're going to do things the Red Bull way. And I'm willing to take a chance on you'."
How Horner cut a Dietrich deal
While the basic salary was nothing compared to what Horner commands these days, it did come with a significant upside.
Horner said: "At 31 years of age I didn't have to think too long about it. He said 'look because I'm giving you the chance when you're young, I'm gonna pay you this much, but for every point you score I'll pay a healthy points bonus. Jaguar scored 9 points last year, so if you score 10 or 11 points that would be a success in the first year. In the first race we scored 9 points.
"We went on to score 34 points that year and thank God we did, otherwise I wouldn't have been able to pay my mortgage."
Horner also paid tribute to the influence of the late Mateschitz, who died in October 2022. He talked of that initial vision, and the way he and his new team-mates were supported during those challenging early years.
"He gave me the chance just as he gave young drivers a chance. He gave me a chance as a young team principal and he supported me, the team.
"There were some difficult times in the early days as we were going through a building phase and changing the culture and trying to get the right staff on board and Adrian [Newey] was a key one of them at the end of the first year."
The signing of Newey of course would turn out to be the missing piece, the signing which made the entire sport sit up and take notice. Red Bull were for real, and soon everybody would know it.
READ MORE: Christian Horner: The Red Bull giant and 'Drive to Survive' star