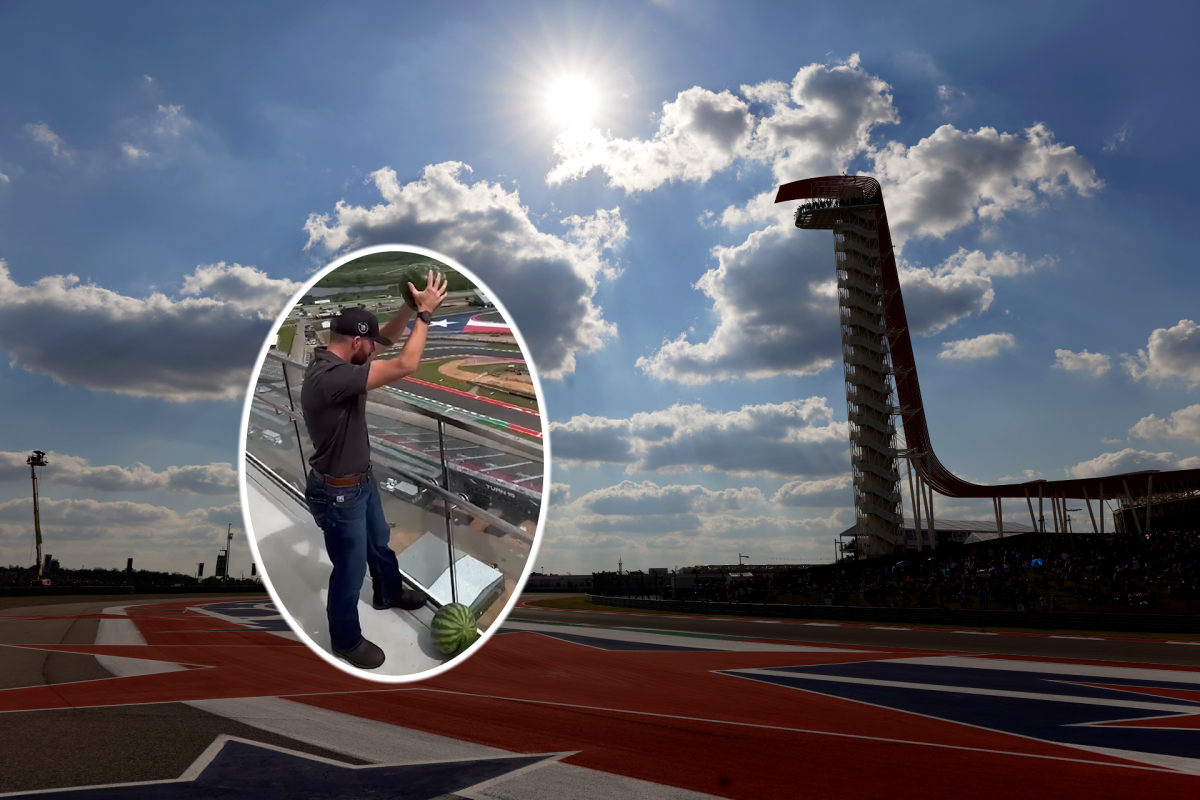 NASCAR win anniversary celebrated with 251-foot watermelon drop
NASCAR win anniversary celebrated with 251-foot watermelon drop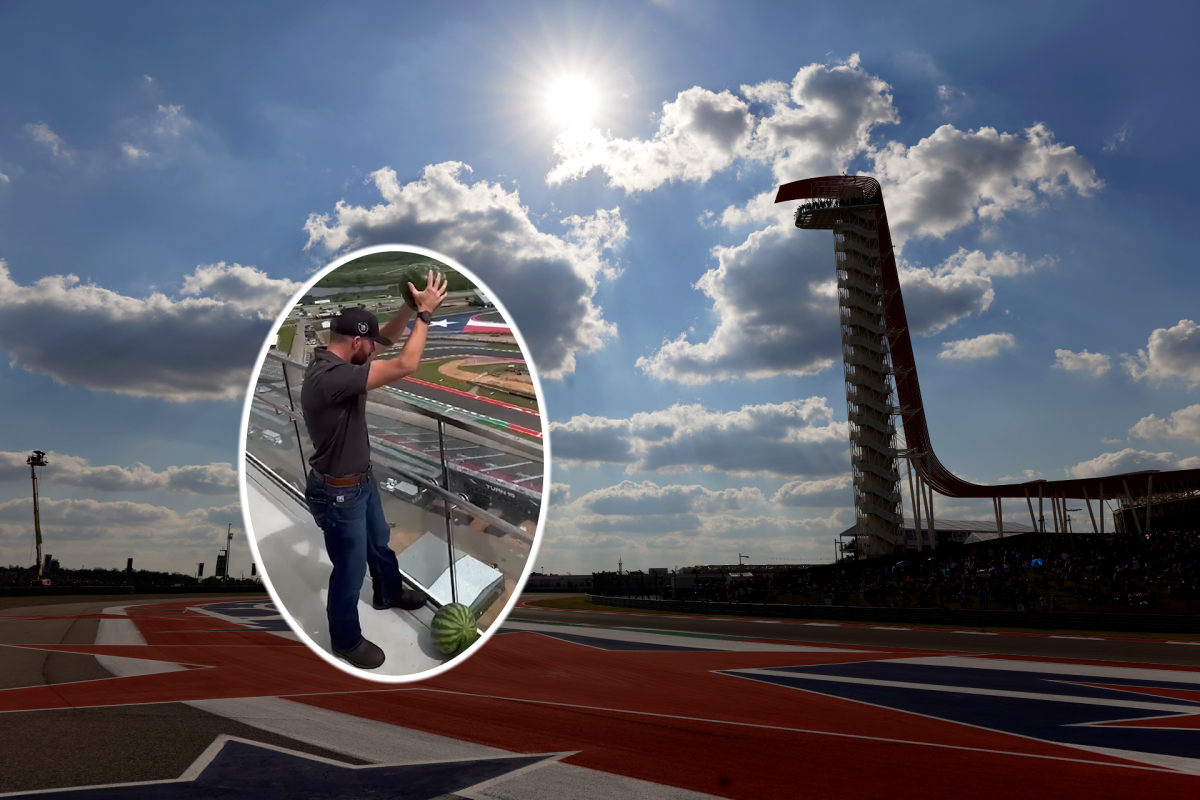 NASCAR driver Ross Chastain has celebrated the anniversary of his first race victory with a 'smashing' 251-foot watermelon drop.
Chastain became a household name to motorsport fans when he completed a stunning - and now outlawed - wall run on the outside of the final corner at Bristol Motor Speedway to cement his position in the championship race.
Despite his strong campaign, the 2022 season was also the year that he secured his first race win in the series, a result that was scored at the Circuit of the Americas - the same track where NASCAR races again this weekend.
In reference to his watermelon farming roots, Chastain smashes a piece of the hefty fruit whenever he scores a race win. This is something that he did prior to his arrival in the Cup Series but has now continued.
To mark the one-year anniversary of this first win in the championship, however, Chastain took this celebration to another level, making use of the 251-foot high viewing platform at COTA.
The result, in the words of the driver, is smashing!
Chastain will start Sunday's race from 12th on the grid, with former F1 champions Kimi Raikkonen and Jenson Button in 22nd and 28th.
🍉 Smash@RossChastain | @NASCARatCOTA pic.twitter.com/yzGjdnDrlX

— NASCAR (@NASCAR) March 24, 2023
READ MORE: NASCAR Cup Series COTA: How to watch Raikkonen and Button live