Verstappen backed to SMASH Hamilton's seven-title haul
Verstappen backed to SMASH Hamilton's seven-title haul
Former F1 team owner Eddie Jordan believes that Max Verstappen can break all of the records during his F1 career.
The 25-year-old Dutchman is already a two-time world champion after clinching the 2021 and 2022 crowns, and the early signs suggest that more will follow in the coming years.
Red Bull's 2023 challenger, the RB19, is a phenomenal feat of engineering and threatens to kickstart an era of dominance not dissimilar to that enjoyed by Lewis Hamilton and Mercedes during the early years of the turbo-hybrid era.
Such dominance would almost certainly see Verstappen collect further titles.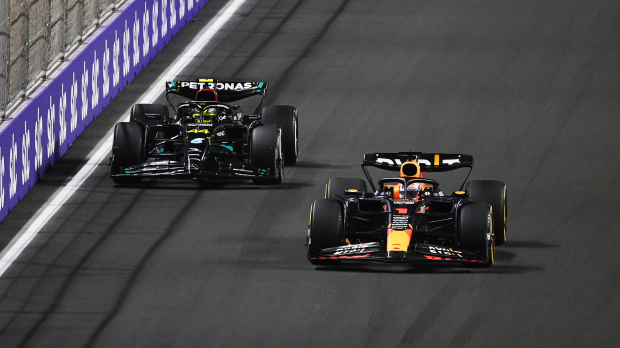 Can't stop Verstappen
During a conversation with David Coulthard on their 'Formula For Success' podcast, Jordan said: "If everything stays well with Max, and I'm hoping that it will mentally and physically and everything to do with the car, Max is gonna hit ten world championships.
"Because he's that young and that good.
"How fast is he? He's just ridiculous."
Issuing a warning in the direction of seven-time world champion Lewis Hamilton, Jordan added: "I think Lewis needs to get on his bike and hurry up and get number eight because it's soon to be passed up by Max."
READ MORE: Bernie Collins: Fastest lap battle will escalate Verstappen vs Perez 'suspicion'