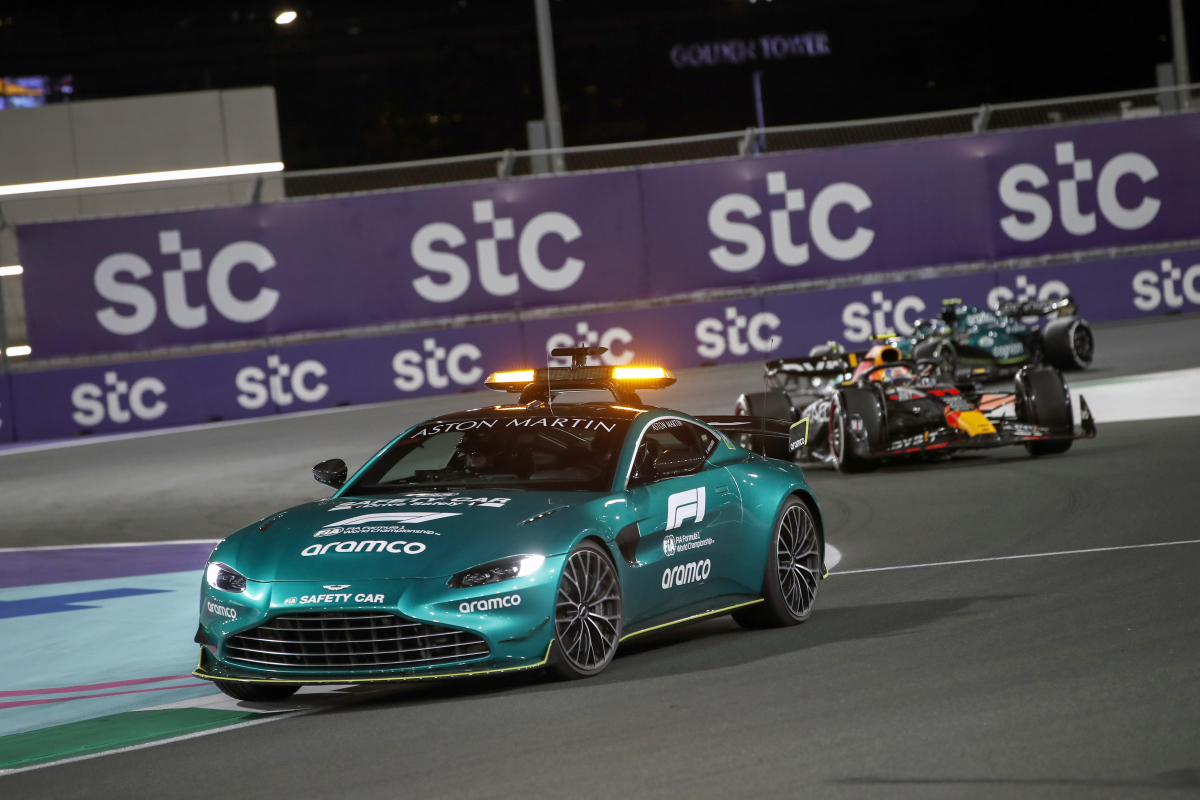 Perez concedes Saudi Arabian GP safety car déjà vu fright
Perez concedes Saudi Arabian GP safety car déjà vu fright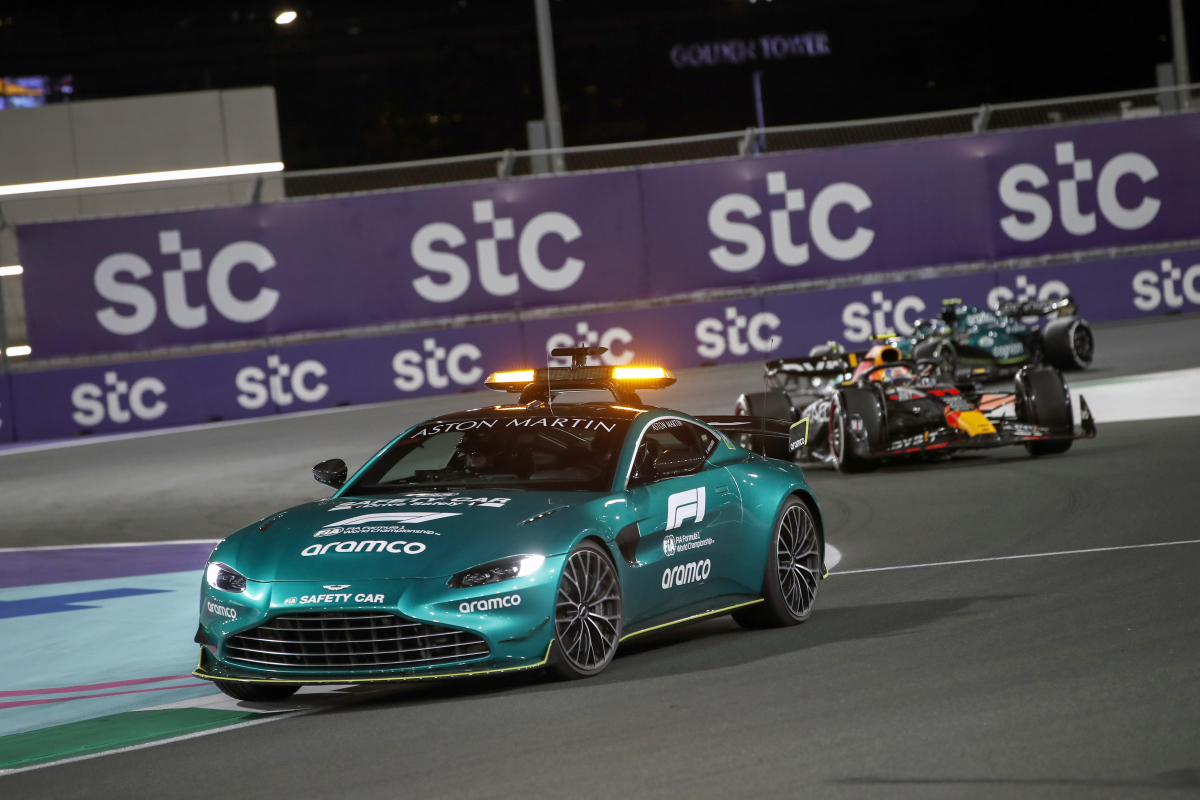 Sergio Perez has conceded to thinking "not again" after a mid-race safety car threatened to derail his victory pursuit in last weekend's Saudi Arabian Grand Prix.
The Mexican scored a comfortable first win of the season in Jeddah after recovering from an average start to top the podium.
However, the Red Bull driver had enjoyed a comfortable lead last year before the safety car was deployed shortly after he had pitted, allowing his rivals the chance to jump him. This ended with Perez finishing out of the podium places.
Although he was able to take advantage of a safety car intervention this time around, Perez has revealed the deployment sparked memories of 2022.
"Once I got past Fernando, I could do my own race, but once again, when that safety car came out, it reminded me all over (again), (of) Jeddah last year," said Perez.
"It was like, 'not again'. But luckily, we didn't pit. We hadn't pitted at the time.
"So yeah, it was a new race after the safety car, you know."
Perez 'managed' Verstappen margin
Despite Max Verstappen starting 15th following a driveshaft problem in Q2, Perez's Red Bull team-mate was his closest challenger in the closing stages of the race.
This reached a climax with Verstappen snatching away the point for the fastest lap of the race with a stunning effort on his final tour.
Reflecting on how Red Bull had managed the team-mates, Perez added: "Very early on, Max came back and we were basically, towards the end, just making sure we kept that healthy gap between myself and Max.
"But that meant we were pushing quite hard and trying to maintain the gap."
READ MORE: Red Bull tension means NOW is the time for Perez to decide his F1 legacy