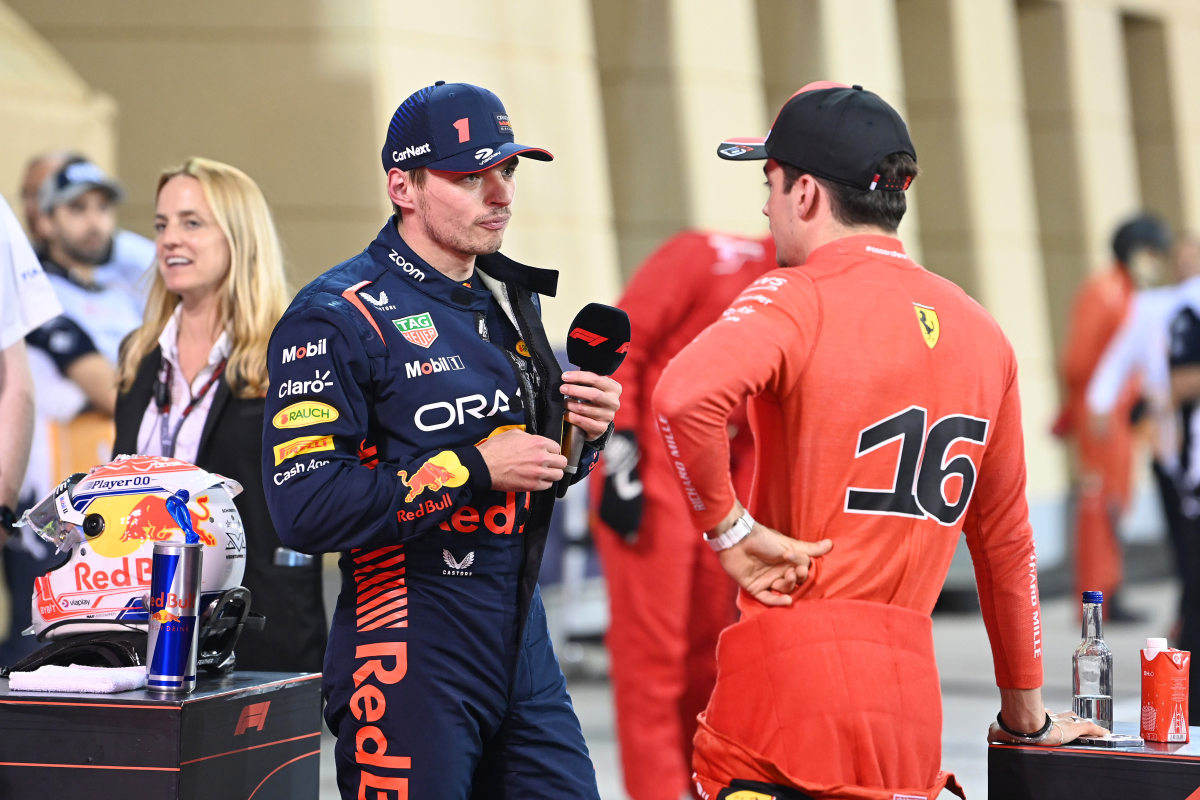 Verstappen and Leclerc's Saudi Arabian GP fightbacks
Verstappen and Leclerc's Saudi Arabian GP fightbacks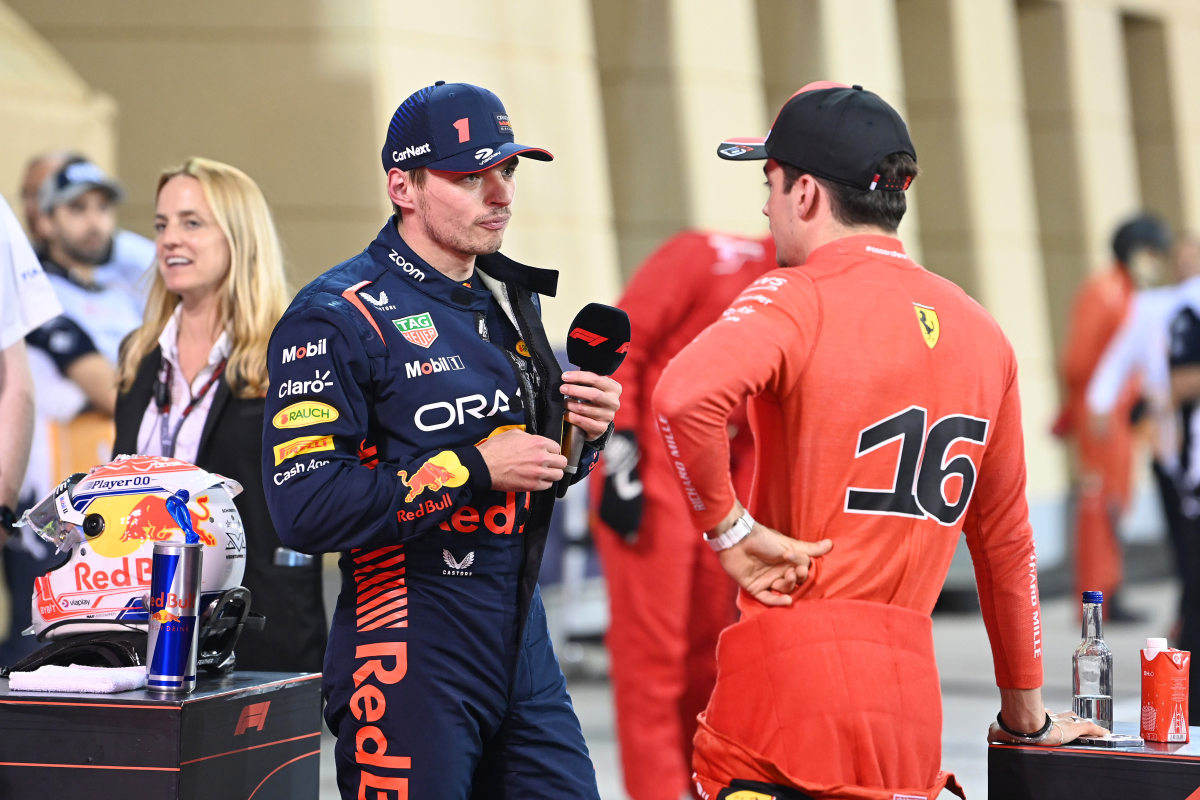 Max Verstappen's qualifying problems and Charles Leclerc's grid penalty ensured the Saudi Arabian Prix had overtaking action throughout its opening act.
The pair's lowly starting positions gave us an early-season opportunity to compare Ferrari and Red Bull's pace in traffic.
Bahrain suggested that the Red Bull RB19 is 2023's strongest package, but Verstappen's jump from P15 to P2 in Saudia Arabia by the race's halfway point suggests they already have one hand on the constructors' championship trophy.
However, Ferrari also demonstrated they could overtake in the SF-23, with Leclerc up to P5 by his pit stop, although the Italians had to run soft tyres to make those overtaking moves work.
Race Start
It was Leclerc, not Verstappen, who enjoyed the better opening lap from a mid-grid starting slot.
Ferrari fitted Pirelli's red-walled soft tyres to help their Monegasque racer find extra grip against the medium-tyre-equipped majority.
That softer compound allowed Leclerc to gain a massive benefit down the short run to Turn 1, launching past Guanyu Zhou off the line and threading the needle between the Chinese driver on his right and Nico Hülkenberg's Haas on his left into the braking zone.
With Oscar Piastri's early-race damage creating a bottleneck ahead, Leclerc kept his Ferrari on the tail of Pierre Gasly, too, and was close to emulating Lance Stroll's Lap 1 overtake on Carlos Sainz at Turn 13 with his tyre advantage.
Piastri's aerodynamic headache had the Australian rookie run wide at the T13 exit to get in Leclerc's way, letting Gasly escape the Ferrari's clutches for now. With both Gasly and Leclerc easing past the McLaren as Piastri fought for downforce, it was three places for Leclerc by Lap 1's conclusion.
By comparison, Verstappen's medium tyres gave no edge on the cars around him, and the reigning champion couldn't take even one place off the line, despite battling Valtteri Bottas for P14.
Bottas' Alfa Romeo eventually became Verstappen's first victim. Still, it took all 27 corners of Jeddah to get the Finn, although Piastri's damage had created a pack of slow cars behind him, Verstappen included.
As Piastri pitted, Verstappen took a free position, ending his first lap P13, two places higher than it begun.
READ MORE: FIA to rewrite key F1 rule after Alonso podium farce in Saudi Arabia
Ferrari's tyre gamble paid off
Leclerc's hard work on Lap 1 helped him out, as the lack of DRS for Lap 2 neutralised his and Verstappen's comebacks.
Unsurprisingly, the Red Bull looked far quicker than the two Haas cars ahead that were the next cars up the road for Verstappen to challenge.
However, even the dominant RB19 can't escape dirty air, and Verstappen had to correct a few minor oversteer moments to hang onto Hülkenberg's rear wing over Lap 2 and 3.
Infighting between the Haas teammates at the opening chicane handed Verstappen his chance to get close enough to pass on Lap 4; a better exit out of Turn 2 let the Dutchman down the inside into Turn 4 as the Red Bull's superior torque paid off.
From there on, the Red Bull's straight-line speed advantage coupled with DRS made Verstappen's day easier, pulling moves past Kevin Magnussen on Lap 5 and Zhou on Lap 8 down the main straight, with Gasly falling in the DRS run to Turn 27 on Lap 9
Back in red, Leclerc's tyres had vaulted him onto Gasly's gearbox by Lap 3.
However, with Lewis Hamilton's hard tyres slowing down the Alpine in the corners but providing Gasly DRS on the straights, Leclerc's march stumbled until Gasly's frustrated attack on the Mercedes Lap 7 opened a door that Leclerc gladly walked through for P8.
Hamilton's hard tyres proved no match for Leclerc's softs as another DRS pass had Leclerc up to P7 as Lap 9 began, while Verstappen's second DRS pass into Turn 27, this time on Gasly, showed how much confidence he had in his power unit to defend down the main straight without DRS' benefits.
Final Places
Verstappen exercised some caution when taking Hamilton's P8 position on Lap 12, choosing the main straight for the pass rather than the final corner, and he repeated the move on Esteban Ocon for P7 two laps later.
Leclerc, too, favoured the main straight for his pass on Ocon on Lap 13 as he eked out all the grip left on the soft tyres.
The low-starting pair had joined each other on the racetrack by Lap 15, with only 1.5s separating them, despite Leclerc's better grid position and superior opening lap.
Clean air aided the Ferrari a little, with Leclerc setting his first time in the 1:34s immediately after passing Ocon with a 1:34.609, yet Verstappen laid down a 1:34.200 that same lap, albeit aided by DRS.
Ferrari pitted their driver before Verstappen could pass him on track, and the later safety car ensured the Red Bull would remain in front, but there was little doubt that would be the case irrespective of Lance Stroll's retirement.
Aside from the opening lap, Verstappen matching everything Leclerc could do while being on a harder tyre compound established that Red Bull is peerless this year.
Should Frederic Vassuer want to preside over his first F1 win in 2023, it'll have to come thanks to some strategic benefits, as we saw in Saudi Arabia's Lap 1.
On an even footing, Ferrari isn't anywhere near Red Bull's level.
READ MORE: Alonso penalty chaos: A timeline of events from Saudi Arabia