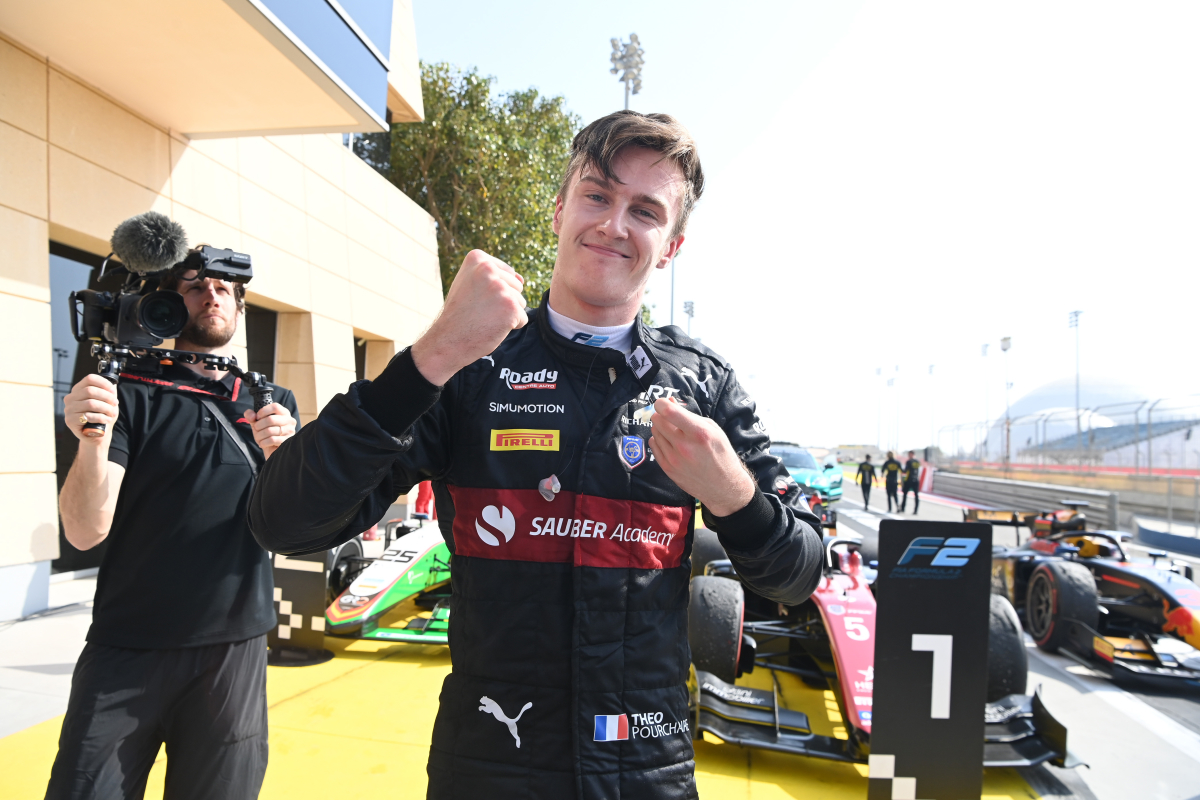 2023 Bahrain F2/F3 Power Rankings – as Pourchaire showcases INCREDIBLE potential
2023 Bahrain F2/F3 Power Rankings – as Pourchaire showcases INCREDIBLE potential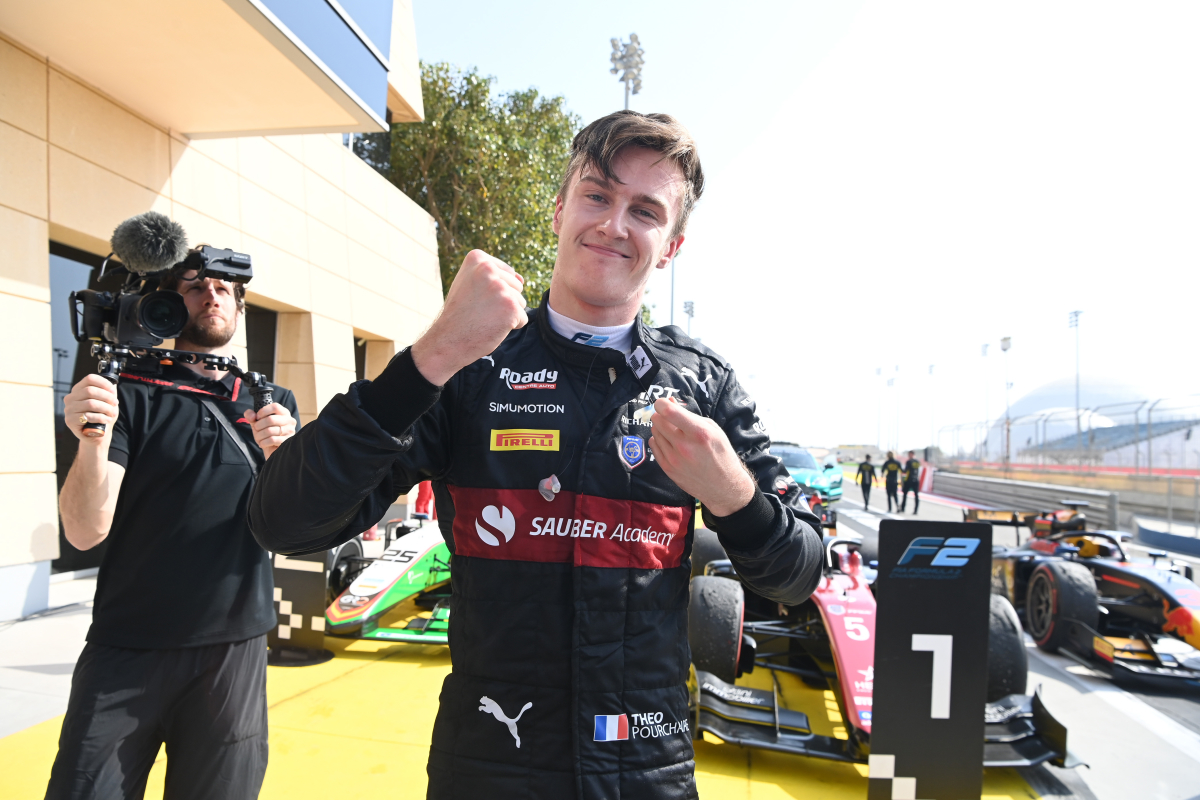 Formula 1 wasn't the only championship returning to action in Bahrain as Formula 2 and Formula 3 also began their 2023 campaigns in the Middle East.
With three full-time rookies on the grid in Oscar Piastri, Nyck de Vries, and Logan Sargeant, it's clear how vital these feeder series supply lines are to F1.
Over half of F2's 22 drivers belong to an F1 academy, so impressing the likes of Red Bull advisor Helmut Marko right out of the blocks might be key to securing a 2024 F1 seat, especially with F1's behind-closed-doors silly season always starting early in the year.
On Sunday, current F2 vice-champion, 2023 title favourite, and Alfa Romeo reserve driver Théo Pourchaire blitzed his opponents in a controlling win that only Max Verstappen could rival this weekend.
Yet the Frenchman was the sole academy driver to take to the podium's top step across the F2 and F3's four Bahrain races.
The rookies shone in F3, and 96-race veteran Ralph Boschung finally took his first F2 win in Saturday's Sprint Race.
Here are our top drivers in F2 and F3 from the Bahrain race weekend.
READ MORE: F1 drivers' penalty points: Who is close to a ban?
Formula 2
Théo Pourchaire - A+
The pressure is on Pourchaire, with 2023 being his third season in the series, but Alfa Romeo's 19-year-old race soaked it up impressively.
A particularly sensational pole lap on Friday had him three-quarters of a second ahead of his nearest competitor, teammate and F3 champion Victor Martins. For reference, the same margin covered the following 18 drivers in qualifying.
Pourchaire went on to a commanding Feature Race win by nearly 20 seconds, even feeling comfortable enough to watch his rivals fight on the big TV screens as he completed the 32 laps.
Kush Maini - A
While Maini's teammate Boschung took two podiums and his first F2 win, Boschung has raced in F2 since 2017, while this was Maini's debut in the series.
The Indian driver struggled in F3 last year but quietened critics who might think an F2 promotion came too soon by outqualifying the sister Campos Racing car on Friday.
Maini secured points in both races to sit P4 in the early championship standings after a convincing F2 debut and might've taken P3 in the Feature Race if not for...
Zane Maloney - A-
'The boy from Barbados' kicked on from his incredible rookie 2022 F3 campaign, where he took three Feature Race wins, by denying Maini to become the only F2 rookie on Sunday's podium.
What makes Maloney's P3 even more impressive is that he started the race in P18 after a disappointing qualifying. Rather than letting his shoulders drop, he advanced nine positions in the Sprint, then FIFTEEN in the Feature Race.
The Red Bull Junior Team driver's relentless attacking showed an early mastery of Pirelli's F2 tyre compounds that far more seasoned drivers like Pourchaire, Boschung, and VAR's Richard Verschoor used to their advantage.
READ MORE: Ferrari haunted by ghosts of F1 past as Aston Martin embarrass rivals - What we learned at the Bahrain GP
Formula 3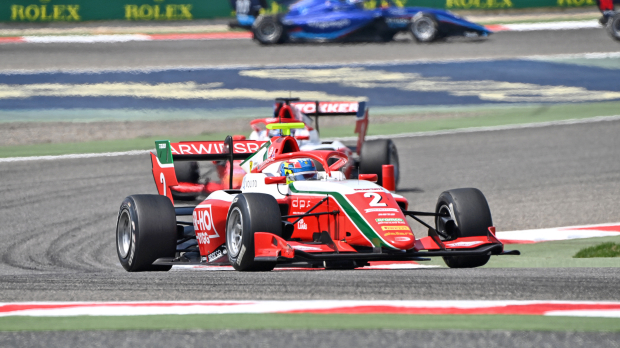 Dino Beganovic - A
The 2022 Formula Regional champion's 'lowly' P8 qualification meant he had more work to do on his F3 debut than he was used to last year, but he advanced in both races.
Beganovic was the top PREMA driver in all three competitive sessions. The current F3 teams' champions are always in the title hunt, meaning the Swede will also be chasing the championship crown.
In a championship where consistent points-scoring finishes nets titles (see Victor Martins last year), Beganovic's performance might not have created headlines, but it showed a shrewd operator who will be in the championship hunt at the season finale in Monza.
Luke Browning - A-
The 2023 GB3 champion and Aston Martin Autosport BRDC Young Driver of the Year had a learning weekend culminating with a stellar Feature Race drive. A disappointing P17 in qualifying and a post-safety car spin in the Sprint Race could easily knock a young driver's confidence, yet Browning's Sunday showed that was not the case for the Brit.
As Maloney did in F2, Browning fought forward from the midfield to haul himself into the points with a P5 classification after the race finished under safety car conditions — 12 places higher than his starting position.
Pepe Martí - A-
2022 might not have been the rookie season Pepe Martí had hoped for with a solitary points-scoring finish in the Monza finale, but he arrived in Bahrain like a new man.
The 17-year-old Spaniard helped Campos to a successful Saturday as he started the Spanish team's two wins across F2 and F3 with a Sprint Race triumph that required an on-track overtake of title hopeful Franco Colapinto.
Martí looked assured and composed all weekend, following up with a P6 in the Feature Race. Whether Campos has enough in the tank for a championship push is unknown, but Martí looks ready to lead their F3 team in 2023.
2023 Ongoing rankings
1. Theo Pourchaire - F2 (ART)
2. Dino Beganovic - F3 (PREMA)
3. Kush Maini - F2 (Campos)
4. Zane Maloney - F2 (Rodin Carlin)
5. Luke Browning - F3 (Hitech)
6. Pepe Martí - F3 (Campos)
7. Ralph Boschung - F2 (Campos)
8. Gabriele Mini - F3 (Hitech)
9. Richard Verschoor - F2 (VAR)
10. Gabriel Bortoleto - F3 (Trident)
READ MORE: F1 Schedule 2023: Dates, times and TV details for all races