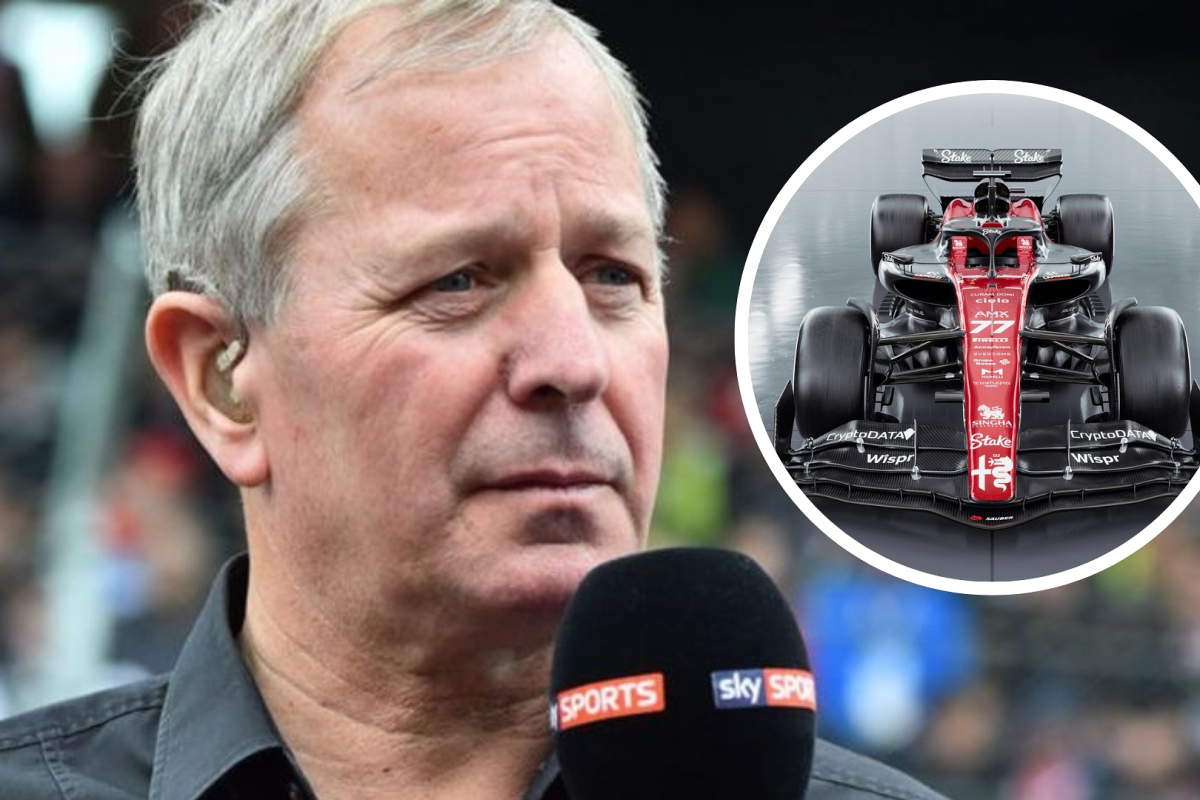 Brundle LOVES Alfa Romeo livery but there's one thing he dislikes
Brundle LOVES Alfa Romeo livery but there's one thing he dislikes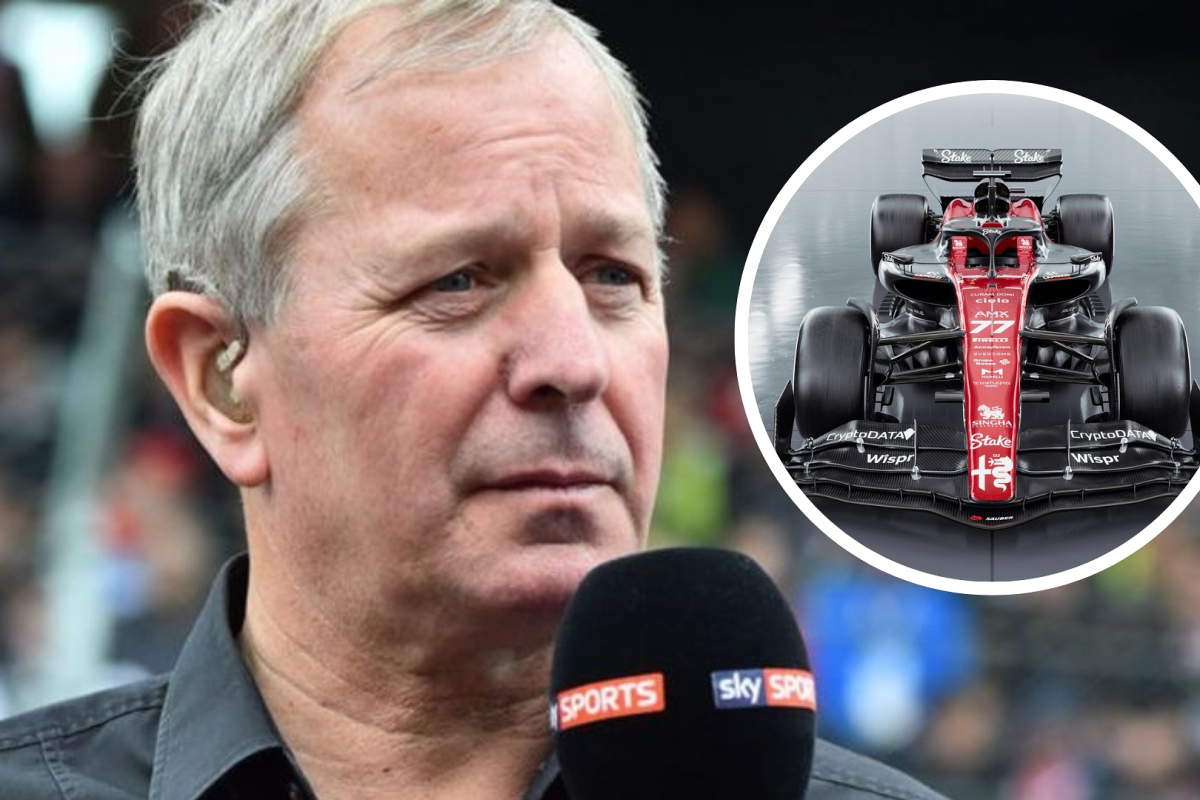 Former F1 driver Martin Brundle loves the look of the new Alfa Romeo C43 but has conceded a key flaw could negatively impact TV viewers.
Alfa Romeo launched its 2023 F1 challenger on Tuesday morning with the car featuring a bold new black and red look.
Although this livery appears far more aggressive than its white and red predecessor and pops in still images, Brundle believes this may not be replicated when it comes to the on-track action.
READ MORE: Embarrassing launch gaffe as Alfa Romeo leak their own car
"[I] love the back of the rear wing," wrote Brundle on Twitter.
"This new low-weight carbon finish is becoming very prevalent in F1.
"[The] weight limit drops by 2kgs this year and most teams were struggling before, but this car will be hard to see on TV or trackside on an overcast day."
Stripping it back...
Last year saw the majority of teams gradually strip back the paint as they attempted to reach the minimum weight. Despite maximising this practice, Alfa Romeo still failed to achieve this target.
The Alfa Romeo C43 🥰#F1 pic.twitter.com/2iWoH98N7H

— GPFans Global (@GPFansGlobal) February 7, 2023
The 2023 launches so far have indicated that this trend will continue, with Haas revealing a predominantly black livery and the Williams FW45 also featuring painted elements that could easily be removed.
But while some teams compensate for this with brightly painted sections, the dim red of the Alfa Romeo does little to stand out and could be lost in the broadcast.
Let us know in the comments if you agree with Brundle's take!