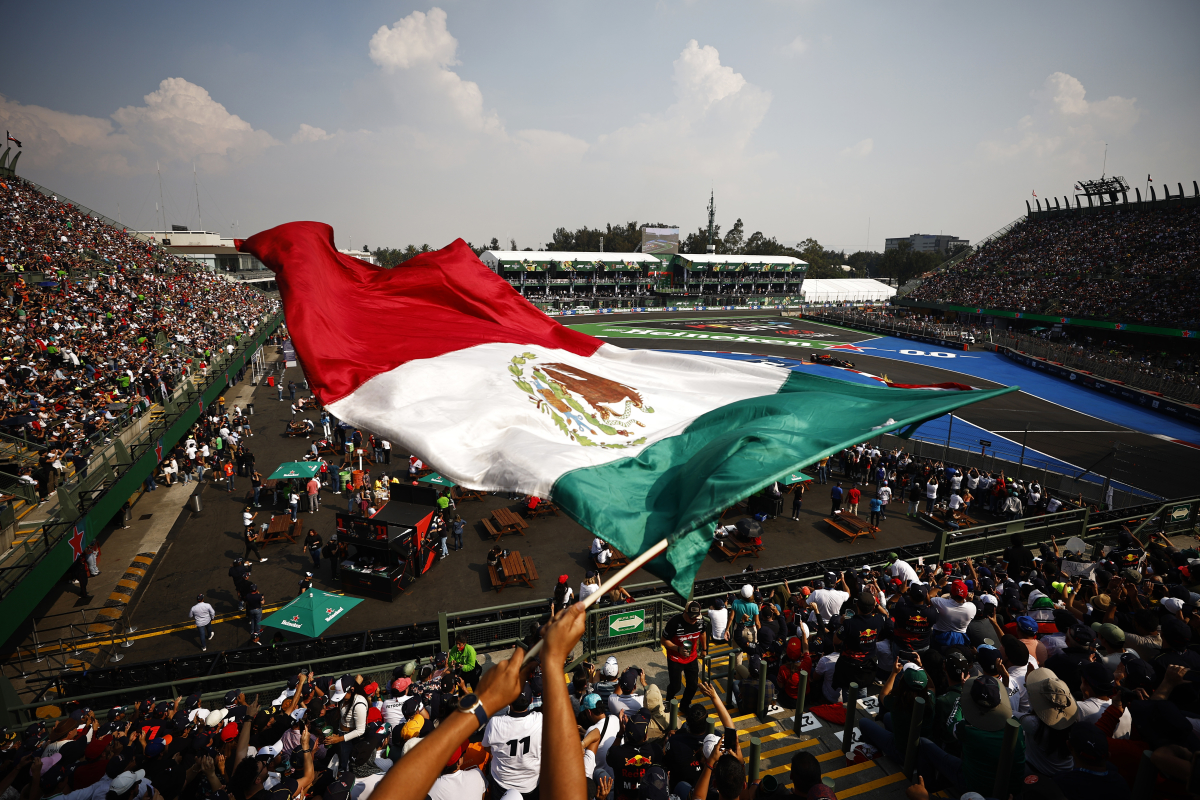 'A Checo party' - Behind the scenes at F1's Mexican Grand Prix
'A Checo party' - Behind the scenes at F1's Mexican Grand Prix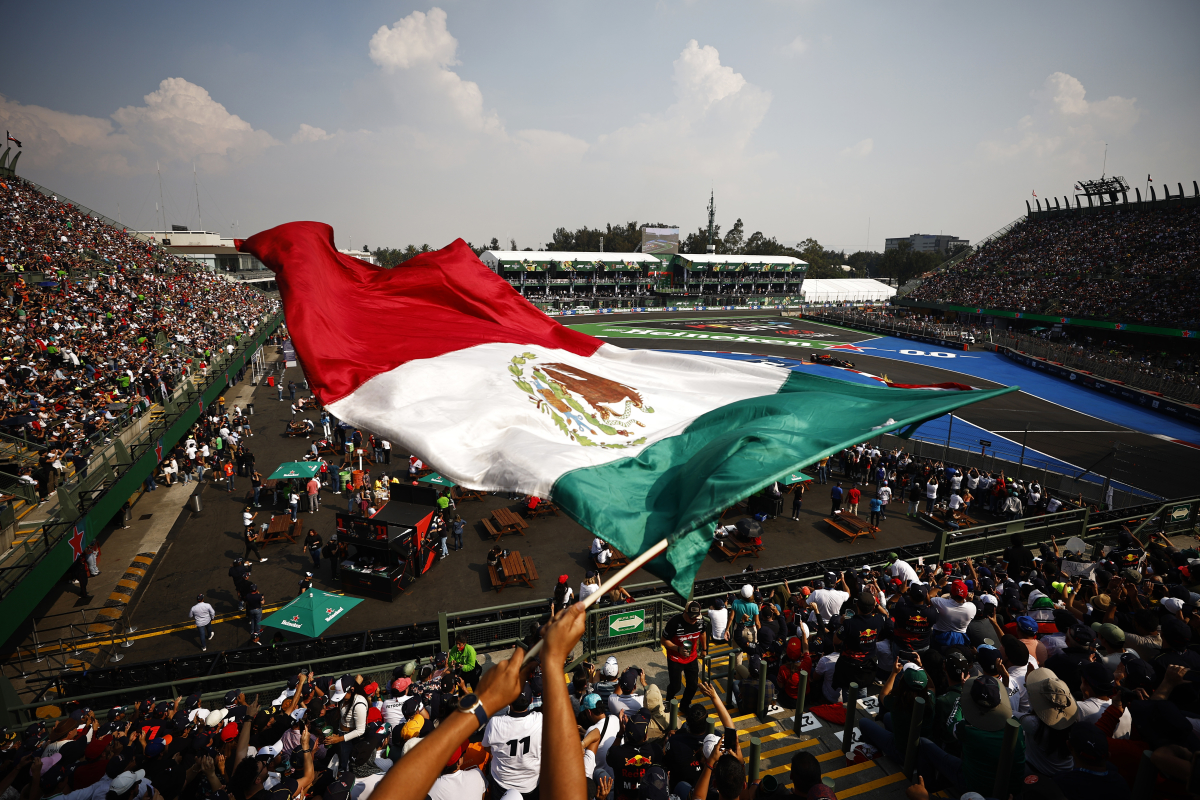 A Formula 1 grand prix is undoubtedly one of the biggest – if not the biggest –sporting events for a city to host, and therefore, many destinations raise their hand to be a part of the calendar.
Mexico City has been a part of the history of F1 for quite some years now, starting in 1962 —through three different stages, the greatest driver's of all time have raced here.
In fact, Nigel Mansell once stated that you can't be considered one of the greats if you haven't won a race in Mexico City; Jim Clark, Nigel Mansell, Alain Prost, Ayrton Senna, Lewis Hamilton and Max Verstappen have all stepped on the highest podium position here.
The driving challenges are bigger than most. A mix of thin air —due to high altitude, high temperatures and a track with high-degrading tarmac, along with a mix of long straights, very low speed and high speed corners, make it very difficult for the teams to find the right setup for the race.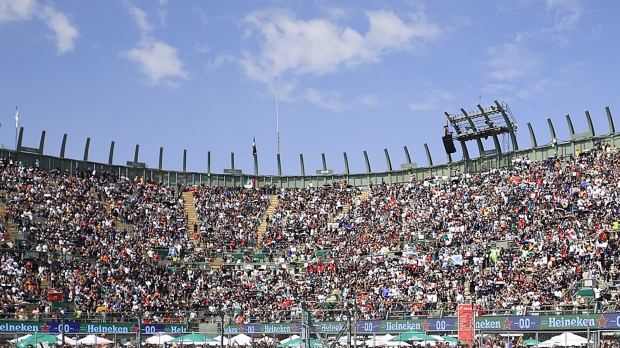 The Mexico City GP Fan Experience
In today's F1, the approach of the series to determine a host circuit is focused more and more on cities and sport complexes that provide a fun, interesting and entertaining experience for the fans.
This has led to a massive increase in audiences and ticket sales [the Mexico City GP brings in around 450,000 people over the three-day span].
Within the track grounds you will find quite a wide variety of meal options —all the way from tacos, burgers, pizza, salads, seafood and even steaks provided by stands of the most recognised restaurants in the city; you will also find beverage bars that provide soda, water, electrolytes, beer and liquor for those who are 18 and over, with Coke and Heineken products (official sponsor) and the best spirits available as well.
You can attend this event without having any cash on you [not even a coin] as every thing that is sold is paid by a very convenient cashless system; you are provided a token with RFID technology that you can hang on your neck, which you reload using your credit/debit card.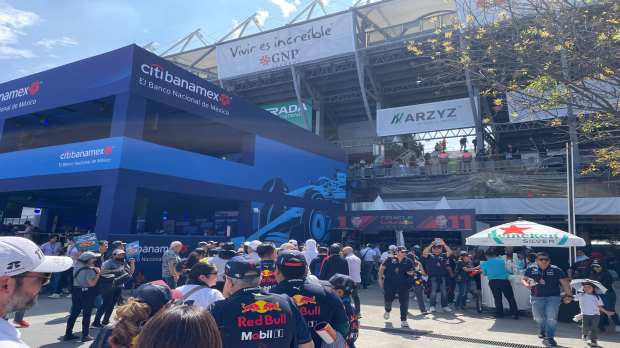 This allows you to go about enjoying happily without worrying to lose your wallet or your cash, it also speeds things up as people don't have to wait to get back change on their purchases, or typing their PIN on credit card terminals.
Food is great at the Mexico GP, but you are not here for the food, are you?
You can find lots of fan experience stands that are providing competitions for merchandise prices —or even discounts on products/services of their own, you'll find banks, airlines, tech companies, newspapers, beverages and more, there's even a F1 simulator stand, where you will find 10 different sim machines on which you can race through the Hermanos Rodriguez Circuit driving your favourite car.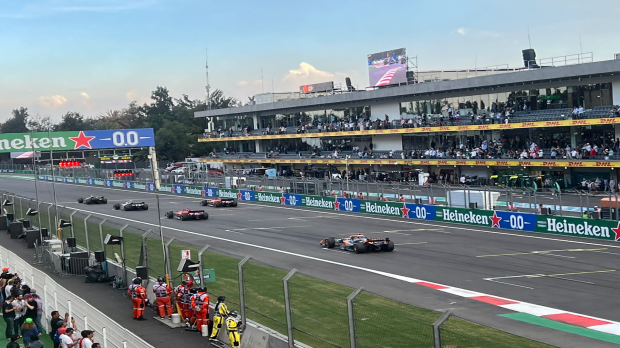 This is awesome…but what about my souvenirs? Well, worry not my friend! The Mexico GP has eight, yes EIGHT F1 Stores —all with official merchandise from every team and driver on the grid, even Senna articles. Additionally, you will find Mercedes and Red Bull specialised stores. This is the only place where cashless is not accepted, but any debit/credit card will do just fine.
The support categories also receive attention by the organisation, and provide moments and spaces for meet and greet, autograph signing sessions with the young talents of other support series, such as Formula 4.
I had the chance myself to talk with Drew Richards —F4 youngster looking already to make a European F3 jump and Alexandra Mohnhaupt, who is back to the races after her serious accident in British F3, she has her eye set for F1 Academy, and she just might make it, if she keeps up the good results.
Home-boy crowd
It couldn't be any other way, the modern Mexico GP has been built around Checo Perez, and you can notice it, this is an F1 event but make no mistake, this is a Checo party!
Anywhere you look you will find people wearing Checo and Red Bull attire, constant chants of "Checo! Checo!" are heard all over the place, you may even get a couple hard looks if you are wearing Max's merchandise.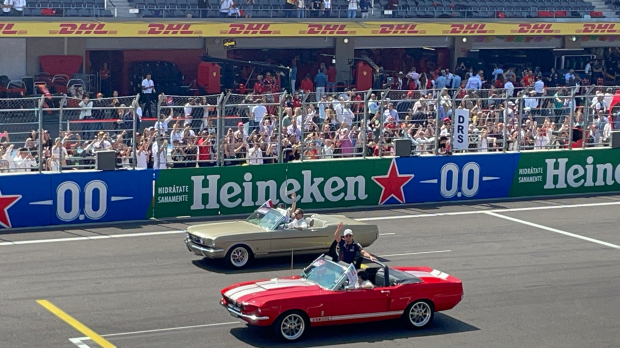 You can breathe in the excitement for Checo and all of our high expectations —yes, I'm a huge fan of his, every assistant in the track wants Checo to win, you can feel it in the air from the moment you get close to the track. Every fan you talk to is cheering for him, he is a national phenomenon.
A party amongst the tragedy
This year's #F1esta, as the organisers have called the event, takes place just a couple days after a massive, category 5 hurricane Otis hit Acapulco — an iconic Mexican beach and port, the closest to Mexico City. The destruction of the city is immense, and can only be compared to that of hurricane Katrina on New Orleans.
A humanitarian crisis that has no doubt caused an impact on the GP; a minute of silence has been kept on each session to honour the fatal victims, and the Mexican Red Cross has established a donation centre in a nearby track facility if you wish to support the victims with food, clothing or even money donations for cleanup and relief efforts by its personnel.
On an important side note, on Friday, during the FP2 a shooting took place on a gas station nearby to the track, with a fatal victim on site; motive remains unclear yet but it definitely reminds us of the growing criminal atmosphere present in Mexico. This event led to a new and unprecedented security deployment by the local and state police (in benefit of the fans of course and in detriment of the traffic).
Verdict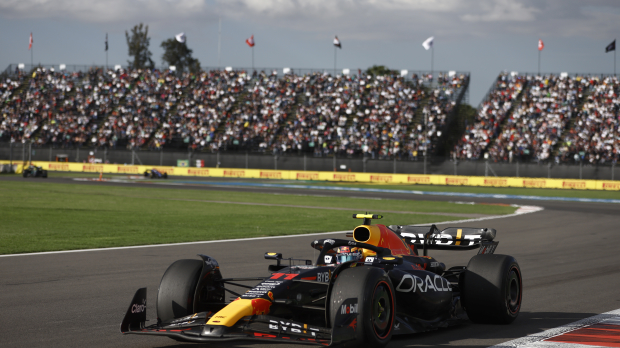 The Mexican GP is undoubtedly one of the best of the season, it will for sure provide you with a great racing and entertainment experience.
If you have the chance to attend, don't miss it! The ambiance and heartfelt welcome from our people is unique, Autodromo Hermanos Rodriguez provides the most spectacular racer's parades and the podium celebration is just grand!
Visit Mexico! Go Checo, go!