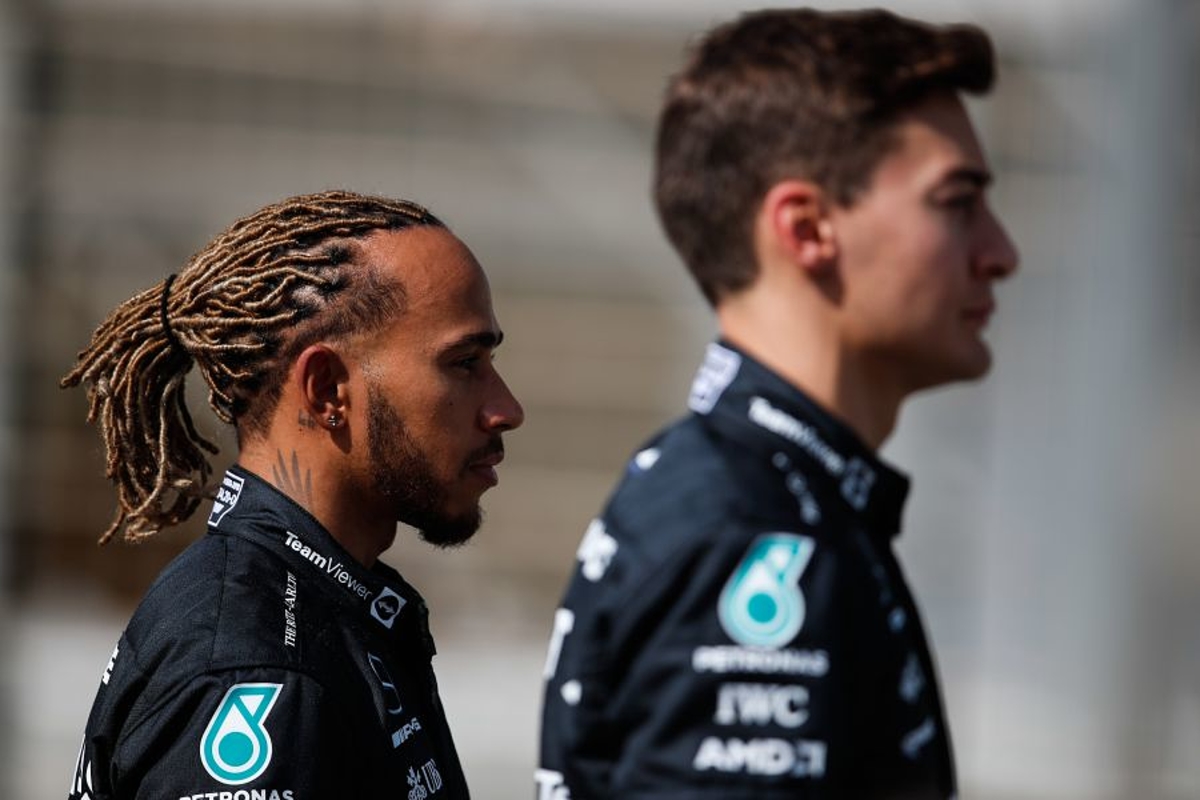 Mercedes rivals Hamilton and Russell IGNORE each other after fierce battle
Mercedes rivals Hamilton and Russell IGNORE each other after fierce battle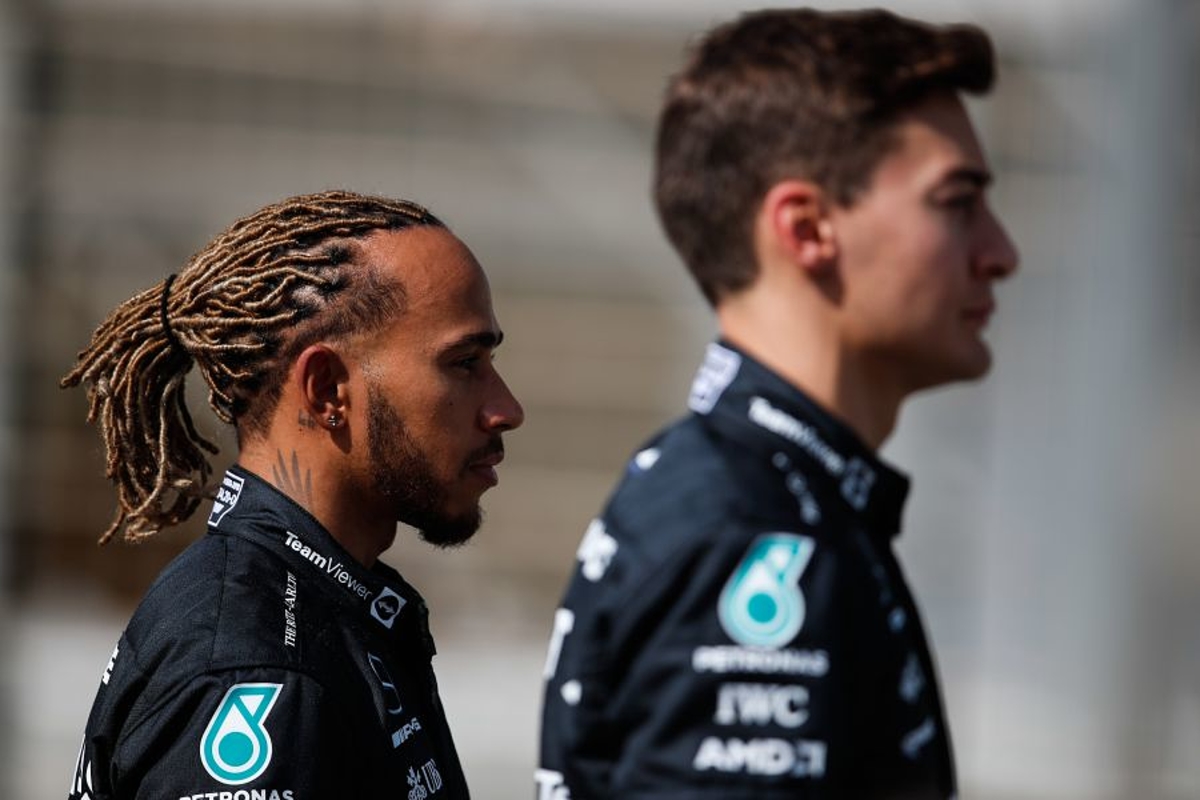 Footage of Mercedes team-mates Lewis Hamilton and George Russell ignoring each other at the end of the Japanese Grand Prix has emerged after their intense duel throughout the race.
With no clear number one at Mercedes, Toto Wolff has been happy to let their talented driver pairing of Hamilton and Russell battle on track throughout their two years together as team-mates.
In the race prior at Singapore, fans witnessed both Mercedes hunting down Lando Norris and Carlos Sainz ahead in a fight for the win. Unfortunately, with Hamilton pressuring Russell in front, the latter cost himself a podium by crashing out on the final lap, gifting Hamilton a fifth rostrum appearance of the season.
READ MORE: Horner reveals Verstappen PREDICTED his 20-second margin win at Suzuka
Mercedes animosity brewing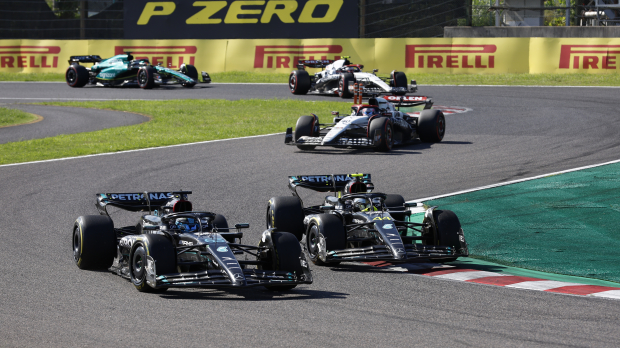 In Japan, the duo were once again nose-to-tail, and some aggressive racing between the two led to an awkward encounter after the race in parc ferme.
Early on in a battle for fifth place, Russell squeezed past his compatriot into the turn 16 chicane, before Hamilton re-passed him seconds later into turn one. 10 laps later and they were fighting once again.
This time, Hamilton's error at the Degner curves allowed Russell to close up to him, but the veteran forced his younger team-mate off the circuit in a strong defensive manoeuvre.
With just five laps remaining, Russell was defending from the quicker Hamilton, who himself was under threat from Ferrari's Sainz. Mercedes attempted to protect Hamilton, with the British team embroiled in a constructors' battle for second place with their Italian counterparts.
After much deliberation the Mercedes pit wall made the decision to invert their drivers, allowing Hamilton to take fifth place while leaving Russell vulnerable behind. This caused confusion amongst both drivers and only led to further arguments over the radio about the preferred strategy.
With Mercedes ultimately losing five crucial points to Ferrari at Suzuka, neither Hamilton nor Russell acknowledged each other after exiting their vehicles at the end of the race. In a awkward moment, it seems that the heat in the Mercedes camp may be reaching a crescendo as they finish their season.
READ MORE: Hamilton 'EXHAUSTED' after battle with Mercedes team-mate