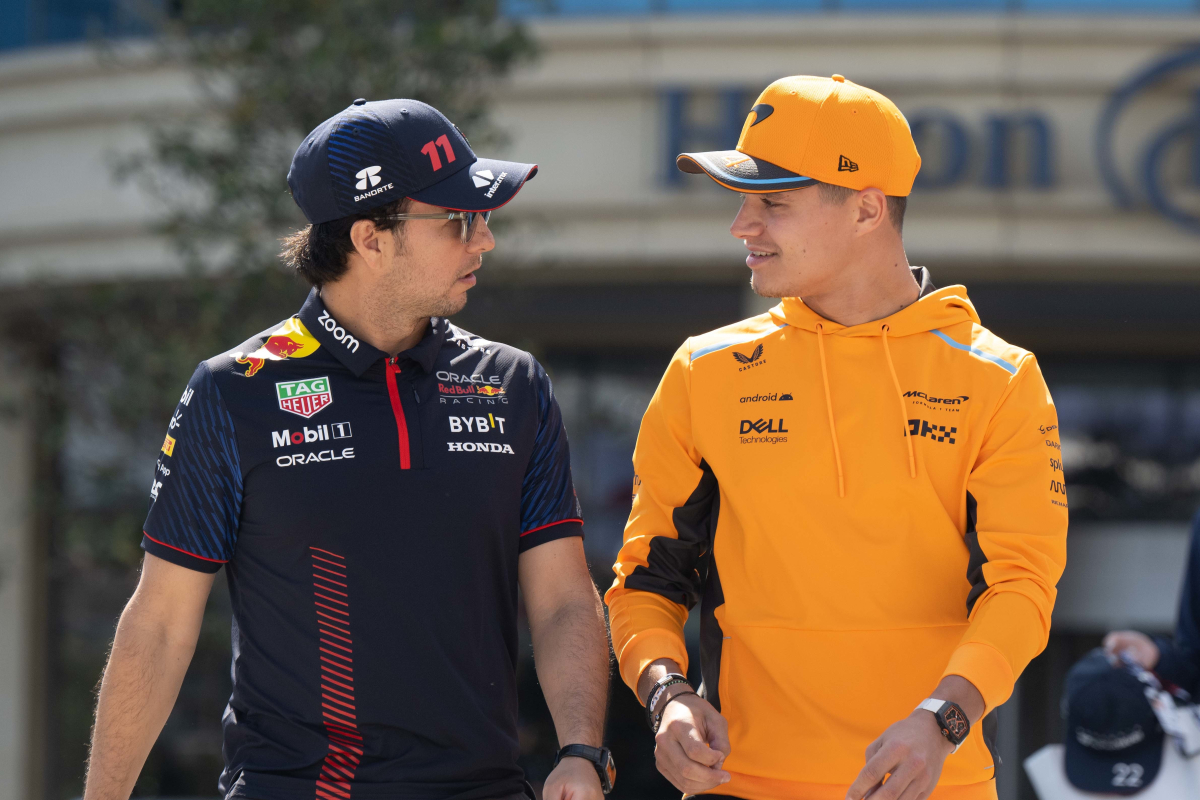 Perez confusion led to X-RATED rant admits F1 rival
Perez confusion led to X-RATED rant admits F1 rival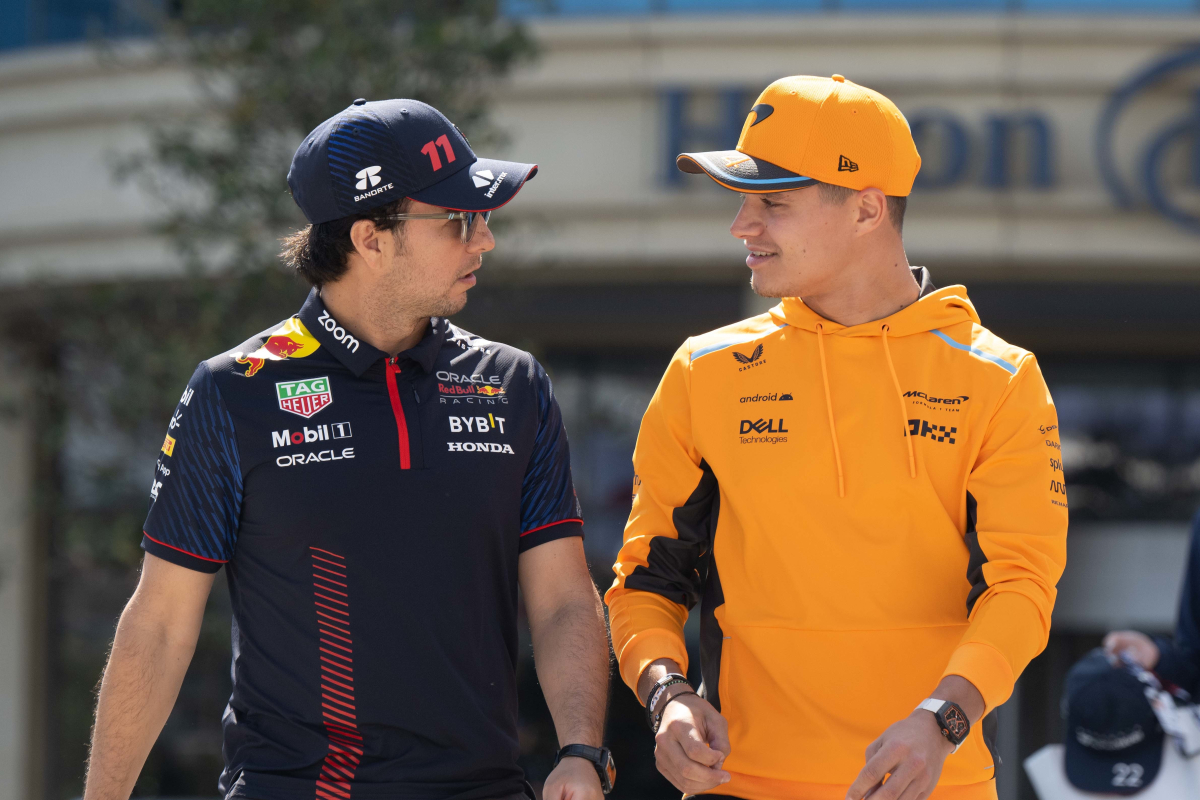 McLaren's Lando Norris has admitted that the confusion caused by the damaged RB19 of Sergio Perez led to an expletive rant on team radio during the Japanese Grand Prix, after the two almost collided under the virtual safety car (VSC).
Following recent developments, McLaren's MCL60 has quickly become one of the most competitive cars on the grid. The British team arrived at Suzuka with the hope that just like in Singapore they would be able to fight for a podium. After qualifying second and third, this goal was even more realistic, with there even being an outside chance at victory.
While Verstappen kept his lead at the start into turn one, Norris managed to jump his Australian team-mate for second place. This order continued until Piastri pitted on lap 14, just as the VSC made an appearance. This coincided with the first retirement of Perez, who was slowly trundling around the circuit on his way back to the pit-lane.
READ MORE: F1 rival labels Perez 'DESPERATE' after Japan antics
Unfortunately for Norris, he caught the stricken Perez under the VSC but was unaware of his condition. As the British driver told Sky Sports F1, the subsequent confusion led to some swearing and almost an accident between the two.
"The thing is you can't overtake under the VSC unless it's obvious the guy has a problem and I don't know what was going on," said Norris. "I didn't know if he had a problem, whether he was just backing me up. I didn't know and I couldn't take the risk of just overtaking him.
"He was going so slowly and then when we get the flashing dash for the VSC ending, he went into first gear and then I was on the outside of him because he was going so slowly, and then he almost crashed into me.
"So I honestly have no idea. I was shouting in my helmet. I was swearing quite a bit, but just got… I was so confused, I didn't know what I could do. I'm losing time to Max.
"The Ferrari guys were, I think, 1.4 seconds behind me after being I think 12 or 13 seconds, so I lost 10 seconds and I didn't know what I could do at the time."
Norris: VSC period a frustrating time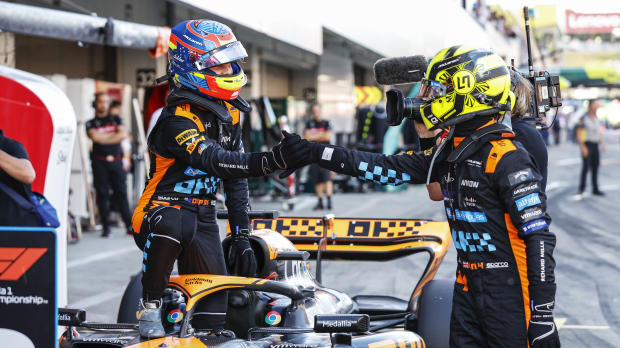 All in all, the Virtual Safety Car experience cost Norris the chance to pressure Verstappen, although the Dutchman's pace seemed too strong for either McLaren.
Despite this missed opportunity, Norris and Piastri would share the podium together for the first time in F1.
"If he [Perez] has a problem, he should pull over and make it obvious that he has a problem. So he didn't and therefore I couldn't take the risk of passing under a VSC so no idea. I don't think it would have changed the world, just made me stress for a little bit more.
"But it would have been maybe just a bit better to put Max under a little bit of pressure at least, after that. I don't think we would have been quite as far behind. So, a frustrating time, maybe I'll ask next time what you're allowed to do but I think I did the right thing so all okay."
READ MORE: 'So be it' if Lawson has to LEAVE Red Bull programme