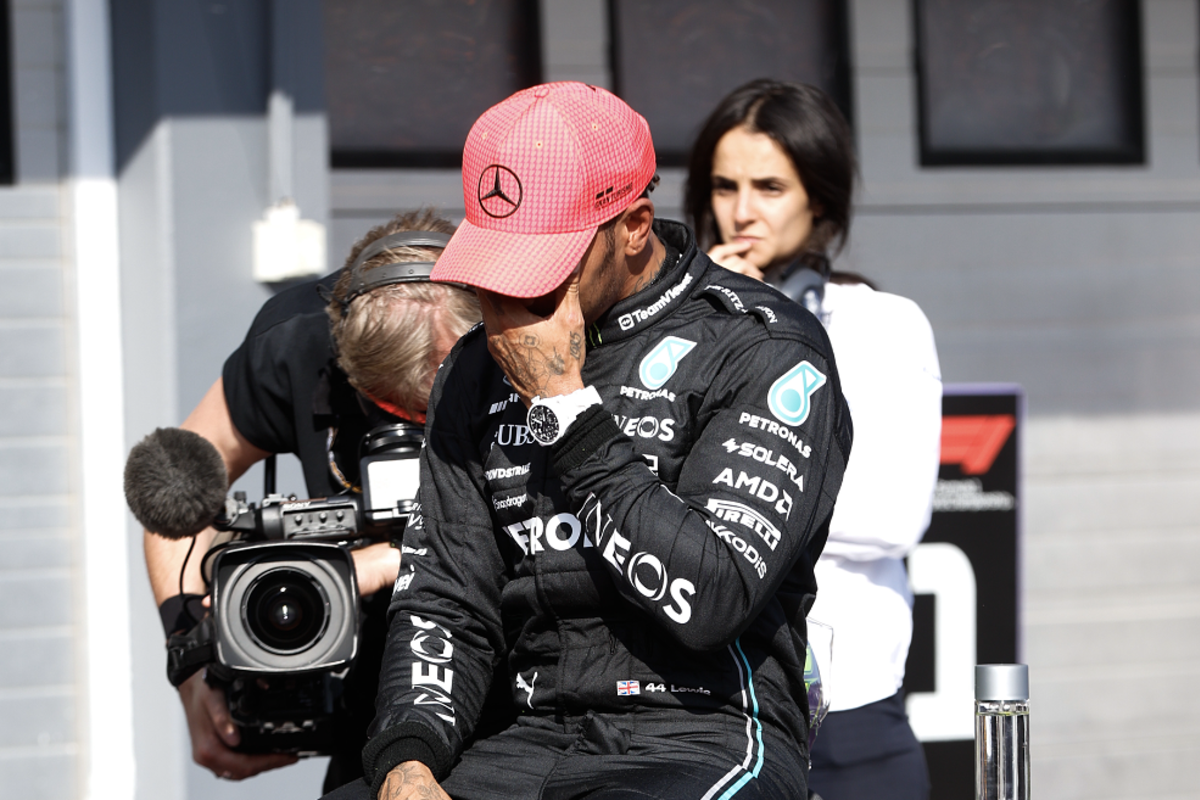 Fans enraged over 'SHAMEFUL' Mercedes behaviour towards Hamilton
Fans enraged over 'SHAMEFUL' Mercedes behaviour towards Hamilton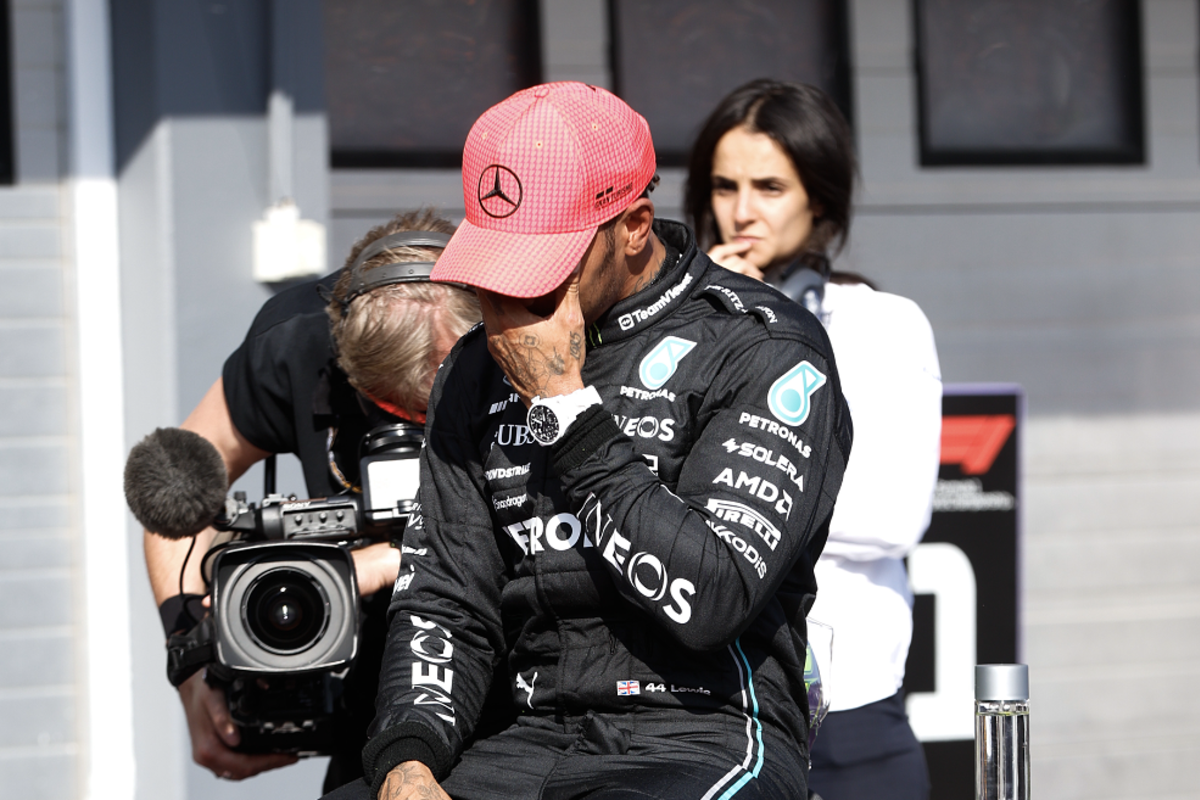 Fans of Lewis Hamilton have criticised Mercedes on social media after there appeared to be no team members ready to congratulate the seven-time world champion on his podium finish at the Singapore Grand Prix.
Hamilton ran in P4 for much of the race, jumping up a place after his team-mate George Russell unexpectedly careered off the track in the final laps of the race.
Russell seemed visibly upset after the race, blaming himself and saying over the team radio: "What am I? A f*****g rookie?"
Hamilton, meanwhile, drove a strong race and earned a spot on the podium alongside Lando Norris in P2 and Carlos Sainz in first place.
Hamilton commiserated with his team-mate in a post on Instagram, writing that George 'deserved to be on the podium' and that he would 'bounce back'.
But fans feel that Mercedes ignored Hamilton after the race, and have criticised the team for not apologising to the F1 legend.
READ MORE: EXCLUSIVE: Albon EXCITED by new Williams F1 project as star driver enjoys extra responsibility
Commenting on a post by the team of Hamilton after the race, Hamilton's supporters appeared enraged by the lack of support he received after the race.
One supporter wrote: "Wow, did you guys discover today that he is part of the team? It seems that Sunday you had no clue about it! Shame on you, Merc!"
Another fan noted: "Still not an apology for not being there. Do better Mercedes!"
One fan called the mishap 'unforgettable', writing: "Shameful, the disrespect to Sir Lewis in Singapore from Mercedes is unforgettable."
Support from F1 rivals
Fans also noted that Lewis was congratulated by the McLaren and Ferrari representatives waiting for their own drivers after the race, making Mercedes even more conspicuous by their absence.
Another fan commented: "Still here upset about the team not (again) showing up to celebrate his podium … I mean even McLaren and Ferrari celebrated with him, what the actual heck ????"
For McLaren's part, the team even shared a post of team principal Zak Brown and others congratulating Hamilton and Sainz, who both previously raced with the British team.
The caption said: "Always part of the McLaren family. It was fun racing out there, Carlos and Lewis!"
History repeats itself
Fans noted that this is not the first time Hamilton has been somewhat abandoned by his team after a podium finish.
At the Australian Grand Prix earlier this year, the seven-time world champion took P2, while Russell crashed out of the race.
Mercedes team members seemed absent from the post-race celebrations then too, and was heard saying: "Where the f**k are my team?"
READ MORE: EXCLUSIVE: Verstappen setup quirk which allows Red Bull to make car even fasters