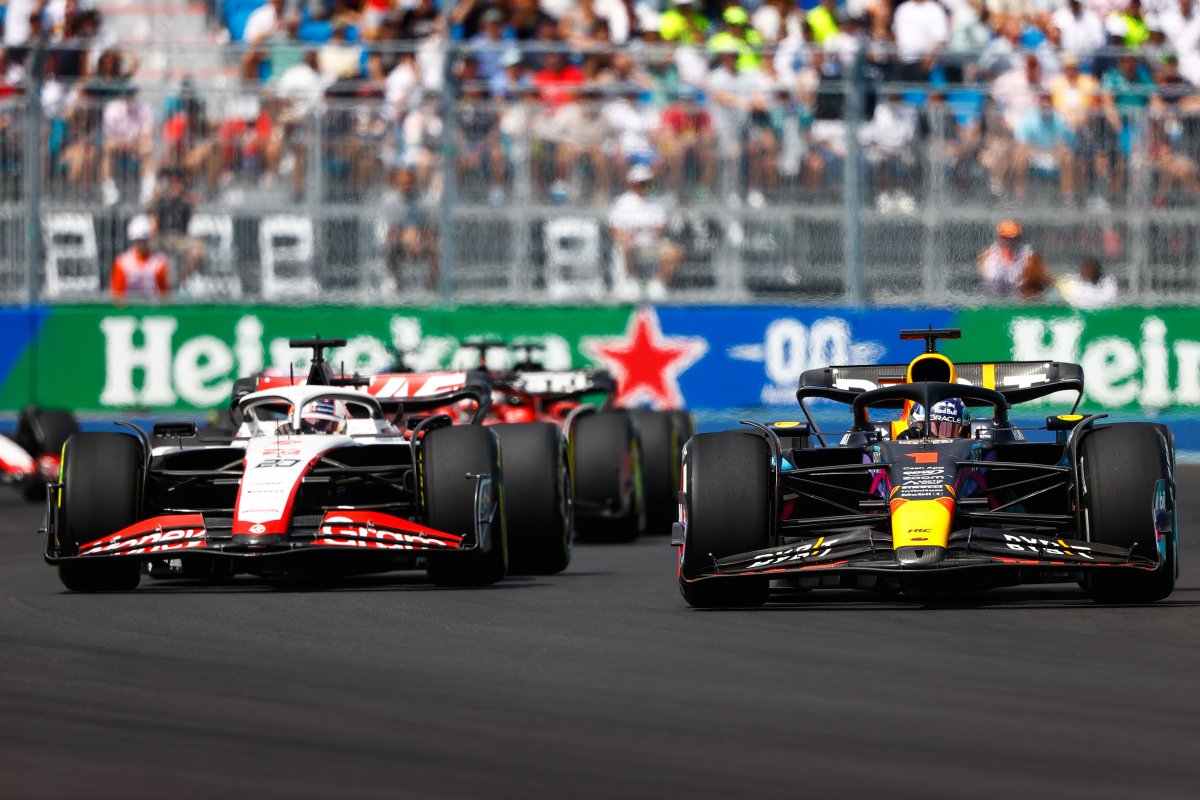 F1 team set to bring HUGE upgrades to Austin using Red Bull as inspiration
F1 team set to bring HUGE upgrades to Austin using Red Bull as inspiration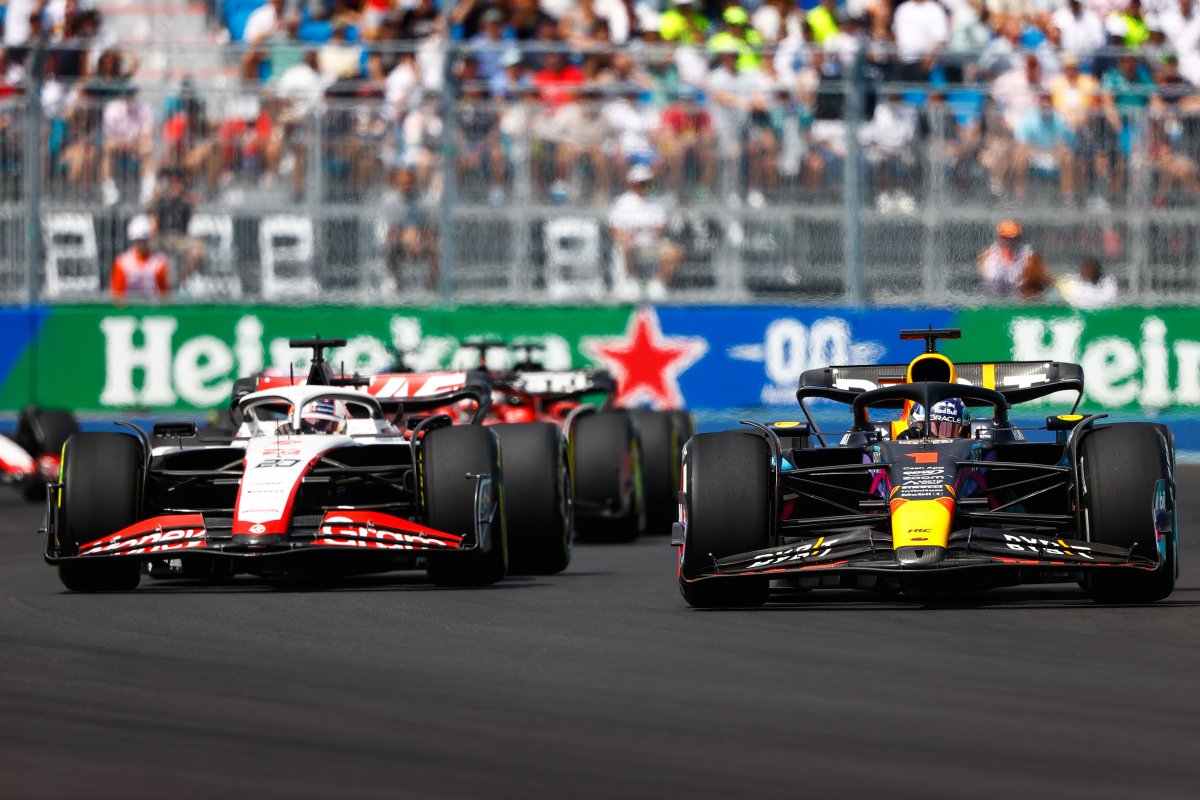 Haas are reportedly set to bring a 'B-spec' 2023 car to the United States Grand Prix later this year, sporting a design inspired by Red Bull's RB-19.
Haas have become regulars in taking sub-top-ten finishes this season. Despite having an experienced driver pairing in 36-year-old Nico Hulkenberg and 30-year-old Kevin Magnussen, they have scored just eleven points in the first 14 races, placing them eighth in the constructors' championship ahead of only Alfa Romeo and AlphaTauri.
The American team started 2022 on the front foot just like Alfa Romeo – who are also a customer team of Ferrari – but have since shown a steady drop in pace.
Whilst the Scuderia have been able to claw back some performance loss they had also experienced in the latter stages of last season as development on their 2023 challenger, the SF-23, has continued, Haas have not enjoyed any sort of an upward trajectory.
READ MORE: Unstoppable Verstappen is a MAJOR PROBLEM for F1
In light of Aston Martin's monumental rise to the front of the field at the start of 2023 and McLaren's Austrian Grand Prix upgrade package that launched them into podium contention, a report by AMuS has revealed that Haas is soon to revamp their VF-23 'with a B-Spec car', taking heavy inspiration from Red Bull's dominant RB-19 in the underbody, side pods and engine cover.
Team principal Gunther Steiner said: "We will rebuild the car to better understand the direction we have to go next year."
Only eight races remain in the season but Steiner believes implementing a sizeable upgrade package now will be worth the investment in the longer run.
"The risk would be even greater if we didn't find out until Bahrain 2024 that something was wrong with our new path," he explained.
Haas aren't outliers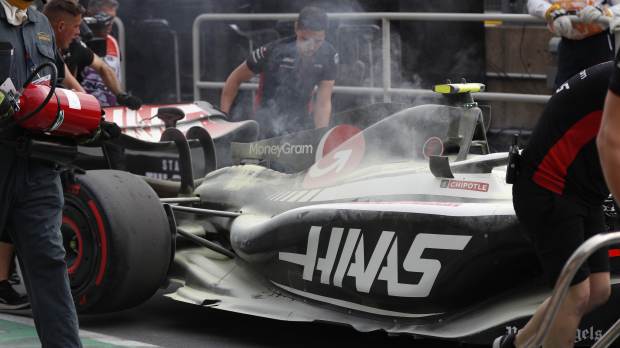 Whilst the 2022 F1 regulation overhaul gave way to a wide variety of aerodynamic and mechanical concepts, teams have slowly begun converging on a similar philosophy: that of Red Bull.
Notably, Aston Martin, McLaren and Mercedes have all seemingly taken inspiration from the RB-18 and RB-19 in the hunt for extra performance, whilst rumours brought to public attention by David Croft on the Sky Sports F1 podcast indicated that AlphaTauri – Red Bull's sister team – will "run this year's Red Bull next year".
Haas would therefore not be the only team to draw from the constructors' championship leaders, but for their drivers, change can't come soon enough.
Hulkenberg told AMuS: "Honestly, we are not worthy of points here [in Monza] and far away anyways. Frustrating, bitter, and a little sad but we have to take it as it is, wipe our mouths and in fourteen days we are back on a track [in Singapore] that hopefully suits us more."
Steiner re-iterated the belief that Haas have hit a dead end with the VF-23's current concept, stating that, "No matter what we do, we can't find a lap time anymore."
"McLaren has shown that you can make a big leap with a change of concept. It's no use just adding new parts to your existing car and still standing still."
READ MORE: EXCLUSIVE: Verstappen setup quirk which allows Red Bull to make car even fasters