Aston Martin boss reveals how team will fight for WIN for rest of F1 season
Aston Martin boss reveals how team will fight for WIN for rest of F1 season
Aston Martin will bring yet more upgrades to the Italian Grand Prix, team principal Mike Krack has said, as he insisted the team would not 'loosen up' on improving the car this season while vying for a race victory.
After the summer break, many teams turn attention to their car for the next F1 season, so as to make sure they are fully prepared to fight anew the following year.
Mercedes boss Toto Wolff has already said that 'the sails are set for 2024' as the team attempts to catch up with dominant Red Bull.
But Krack has other plans, showing determination to keep fighting this season for that elusive race victory.
After the Dutch Grand Prix, where Aston Martin driver Fernando Alonso took second place, Krack said: "We want to keep fighting, we are going to continue developing the car this year... The victory was near, but we are going to get closer next time."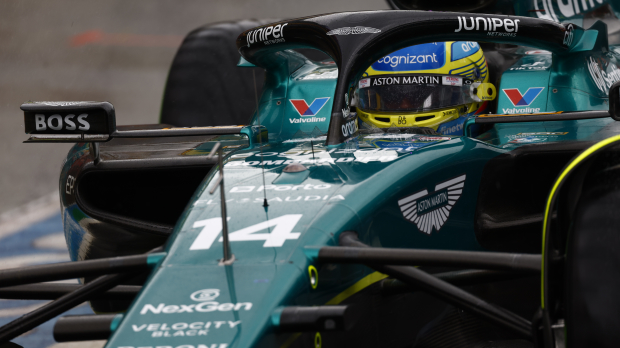 Later, he explained to German media that specific 'new pieces' will indeed appear at Monza and at the following race in Singapore.
The move shows that the British team are intent on fighting even as Red Bull displays ominous form, winning every race so far this season.
Undeterred, Krack said: "We have many positive things, hard work pays off, the lights have not been turned off in July for us.
"We have done analysis, we have brought new pieces here and we will bring more new pieces in Monza and Singapore. We are not going to loosen up."
READ MORE: F1 expert explains how teams decide when to RISK slick tyres in rain