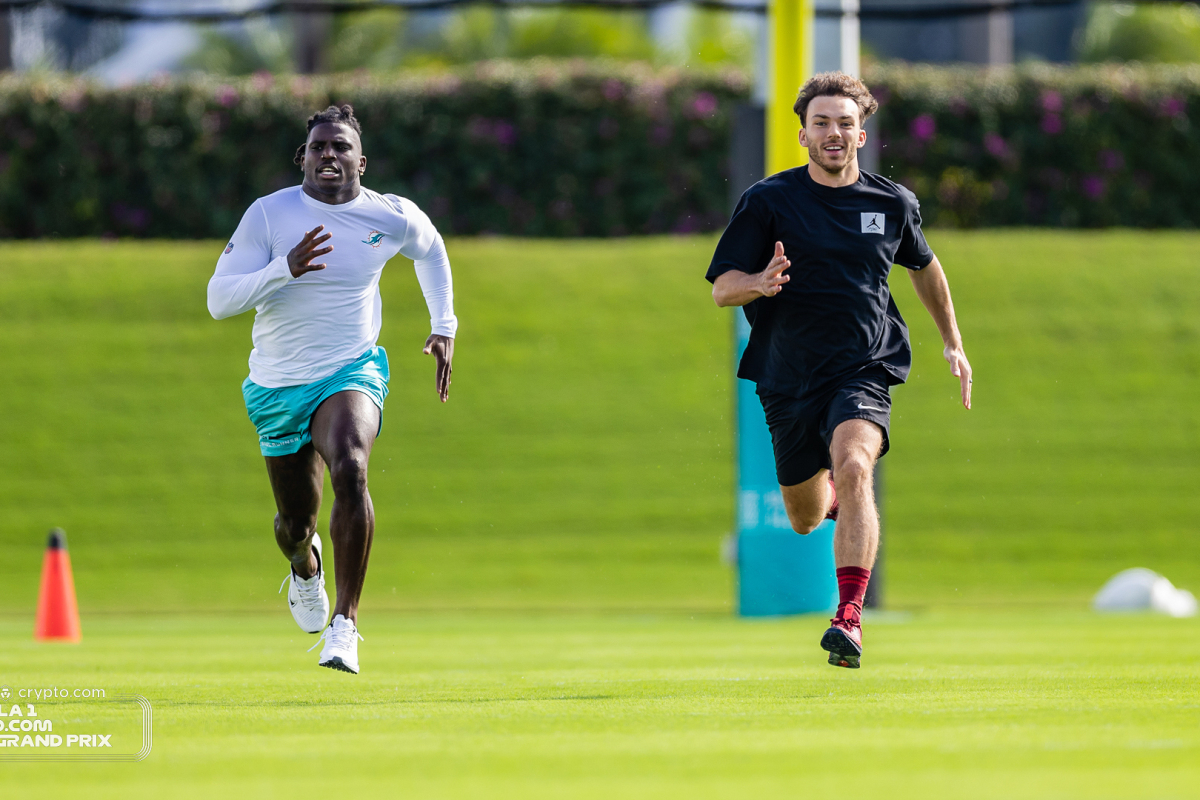 Gasly mauled by 'Cheetah' on visit to Miami
Gasly mauled by 'Cheetah' on visit to Miami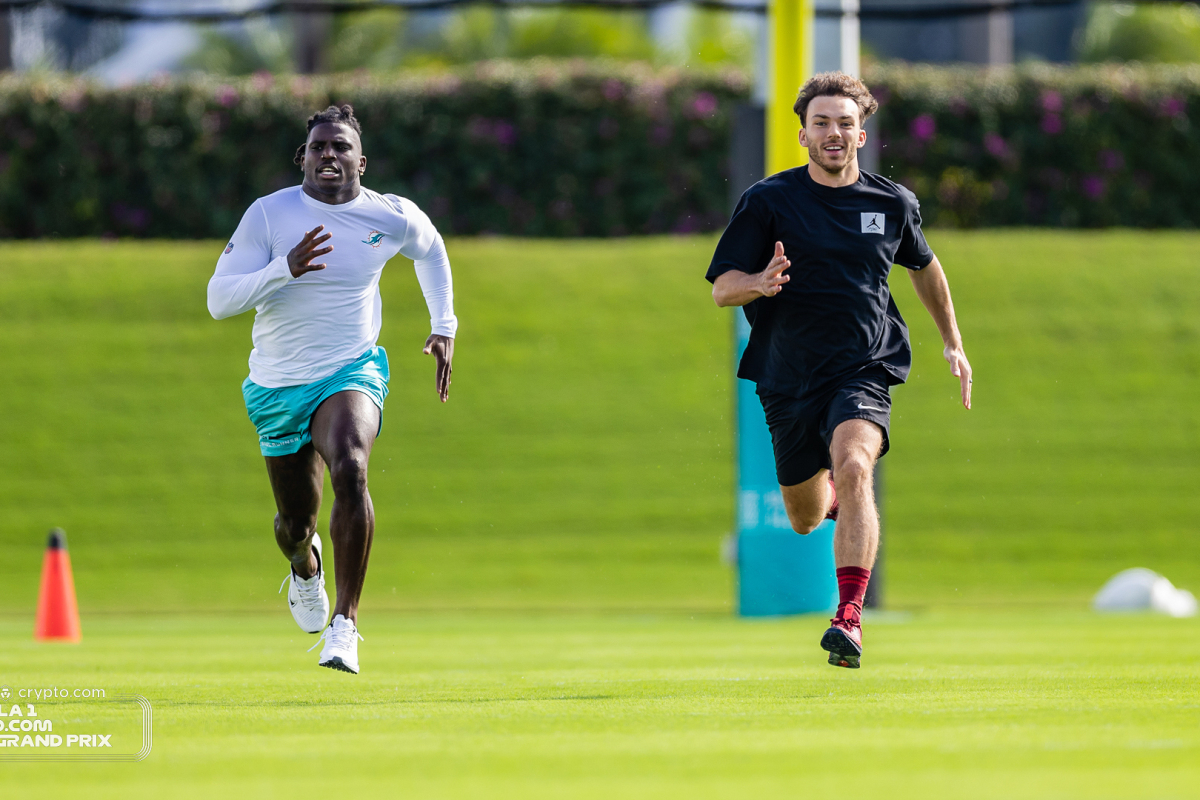 Pierre Gasly has celebrated a different style of speed after racing NFL star wide receiver Tyreek Hill in a 100-yard dash.
The Alpine driver made the visit to the Miami Dolphins' Baptist Health training complex, where the NFL franchise trains next to the Miami Grand Prix circuit and the Hard Rock Stadium, to mark 100 days until the second iteration of the F1 event.
In reality, Gasly never stood a chance in the race against a player known as 'The Cheetah' such is Hill's explosive speed.
After seeing off the Frenchman, Hill presented Gasly with a signed Dolphins jersey with the number '10' - a number the duo share - as well as a cheeky message reading "Beat you in a race!" and "My feet... faster than your car!"
Miami one of most "epic races"
Looking ahead to this year's Miami Grand Prix, Gasly said: "I'm super excited as last year this was one of the most epic races on the calendar.
"There is great hype around the event, as it's not just about the race - it's the whole weekend - the energy and the atmosphere.
"The race track is cool, very technical and what matters to me is winning, so I'm getting prepared to hopefully leave Miami in May with a trophy in our hands."
Gasly also surprised two minority-owned local restaurants and presented them with a set of 'golden tickets' to the race.
"I'm always happy to help support people and local businesses here and to bring them a bit of excitement by surprising them with a golden ticket," added Gasly.
"It's important to recognise the positive impact this has and I'm sure they'll have a great time at the race.
"Last year was a huge success and definitely I'm looking forward to racing in Miami again this season."