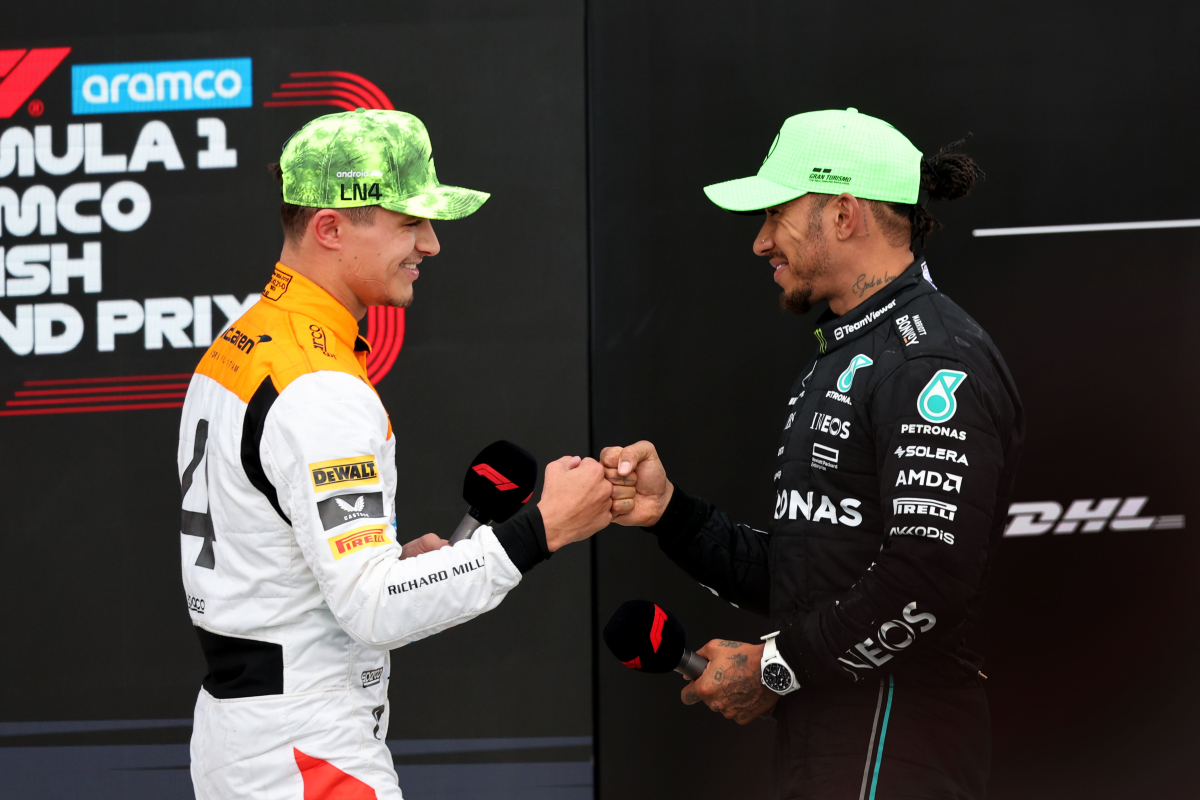 Russell BRUTALLY mocks Norris with Hamilton jibe
Russell BRUTALLY mocks Norris with Hamilton jibe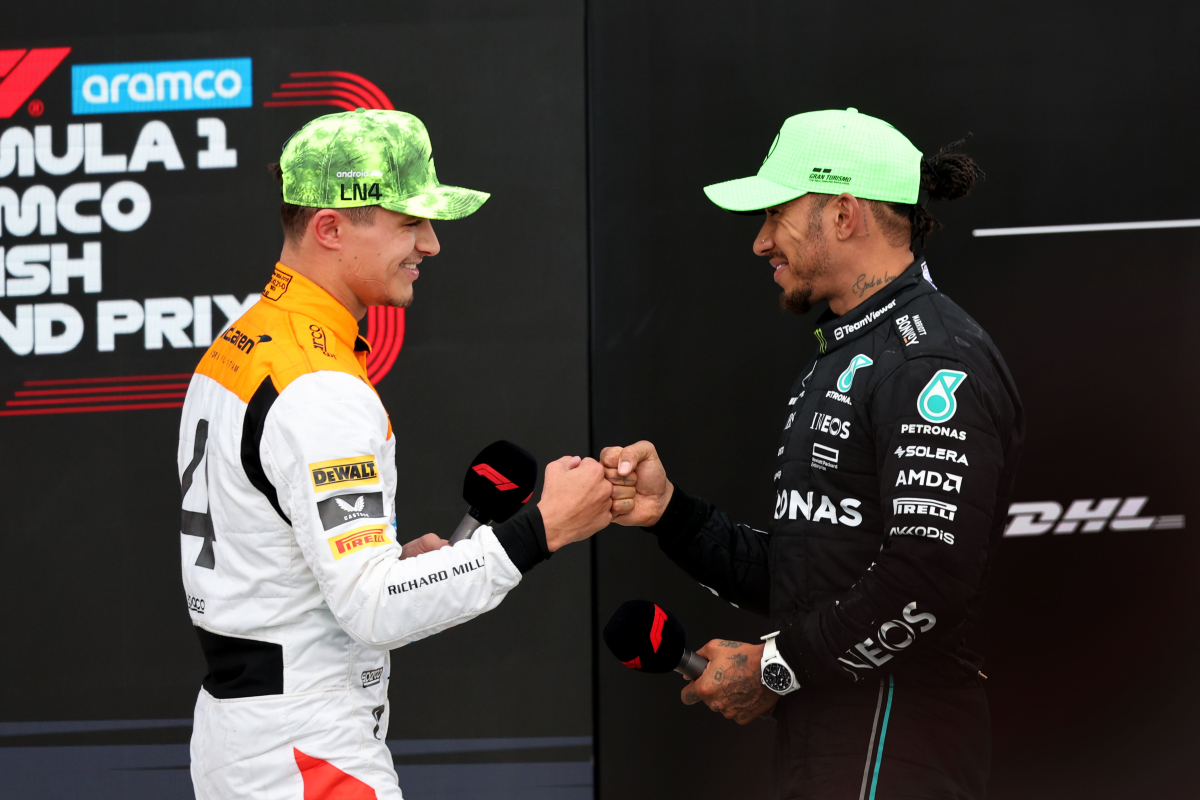 George Russell jokingly told Lewis Hamilton that Lando Norris smells like his dog Roscoe during a hilarious challenge between the two Mercedes drivers.
In a bid to keep fans entertained during the summer break, Formula 1 teams have been coming up with plenty of creative ideas to fill the hole that a lack of racing has since left behind.
And Mercedes' latest attempt has seen Russell and Hamilton take part in something they have called 'The Whisper Challenge'.
READ MORE: Hamilton reveals Russell's STRUGGLE in Mercedes F1 car
The premise is simple: they take turns saying specific phrases to one another, while one of the duo has headphones on to make sure that the other one cannot hear them.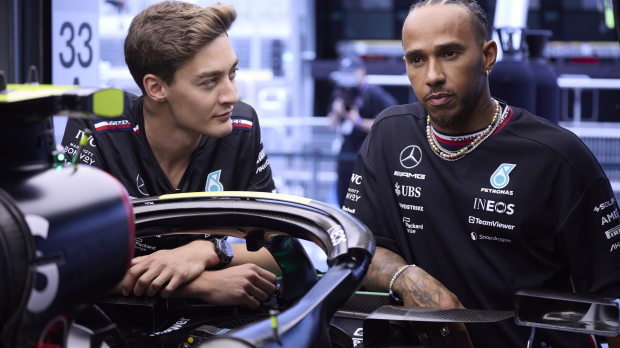 Hamilton and Russell therefore relied on their lip-reading skills to try and guess what the other was saying. Yet the sentences that the team-mates chose to read out were rather bizarre, including one jibe at Norris' expense.
With Hamilton unable to hear, Russell read out the following statement: "Lando Norris smells like Roscoe." For fans of Mercedes' No 44, they will be all too aware that Roscoe is the seven-time world champion's beloved bulldog.
Hamilton worked out the first part of the sentence, but initially thought Russell was implying that the McLaren driver smelled 'like a croissant'. After eventually being told the correct answer, the Mercedes pair both saw the funny side.
Whether Norris also sees it the same way is yet to be seen.
READ MORE: Verstappen reveals 'IMPOSSIBLE' task to overtake one F1 driver