Formula 1 will always have compelling narratives, stories that run through it like a tapestry. There's every reason that new ones will arise as the season gets into full swing, but before then, there are several topics we already know we will be talking about for much of the year.
Can Hamilton and Mercedes hit F1 for six?
With Lewis Hamilton securing his fourth title in five years – and Mercedes their fifth in a row – in 2018, the Silver Arrows enter the new season with sights set on a potential record-breaking sixth-straight double success.
Hamilton's second half of 2018 was phenomenal to watch; his speed and form forced Sebastian Vettel into mistakes and the German had no time to regroup, like a boxer overwhelming an opponent on the ropes.
If that form is maintained and even improved upon, there will be little in the way of stopping both Hamilton and Mercedes from taking both their respective sixth titles.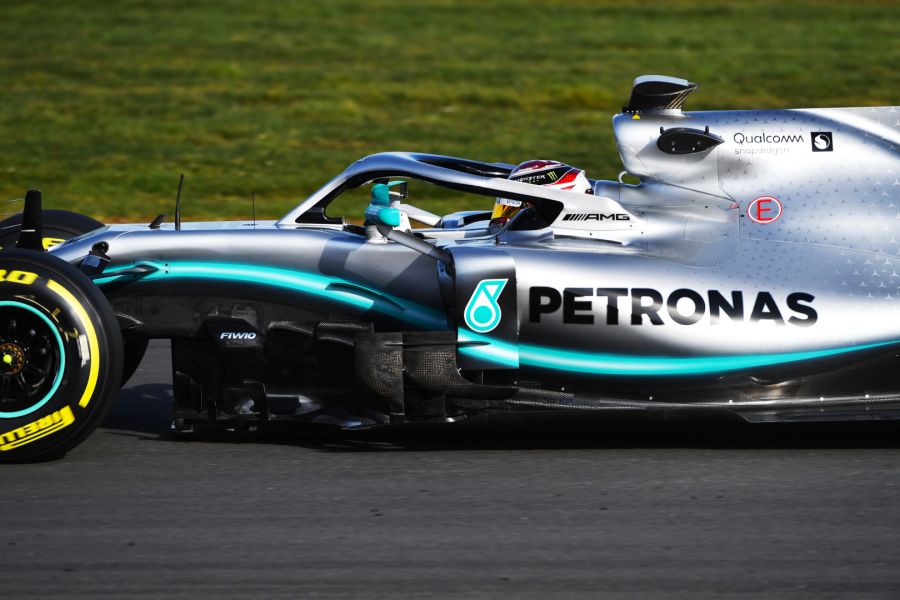 This would put both in the company of the formidable Michael Schumacher and Ferrari combination of the early 2000s, and Hamilton himself would be within striking distance of the German's record of seven titles and top spot for all-time career wins.
Mercedes would also be able to argue the point of being the greatest constructor in F1 history by matching Ferrari's dominant run. The Italian team will need to draw on these threats to their records to prevent coming second best in history, not just across the season.
How much more overtaking will we see?
The unveiling of the 2019 grid car-by-car held a special significance compared to previous seasons.
New designs for front and rear wings following new regulations are giving fans hope that reducing the dirty, turbulent air cars leave in their wake will lead to closer racing and, therefore, more chances of overtaking.
While we won't know if it's successful until the cars hit he track in anger in Melbourne, and perhaps even later given Australia's short straights, positive responses from the likes of Daniel Ricciardo and Kevin Magnussen have eased some scepticism.
The changes are the result of extensive studies by Ross Brawn, who has stated that improvements have been proven in simulated environments.
F1 ultimately faces a key moment in its development as a spectator sport. If the changes work and we see closer racing it could mean a step in the right direction ahead of a larger planned overhaul in 2021.
If not, the uncertainty over whether F1 can still be perceived as a spectacle will rumble on.
Will Leclerc unsettle Vettel?
By replacing stalwart Kimi Raikkonen with academy graduate Charles Leclerc, Ferrari have created a partnership that could cause real sparks in 2019.
Team leader Sebastian Vettel already has to regroup after another championship failure. Placing him next to a potential star of the future could upset the apple cart more.
Leclerc's arrival adds a hungry and competitive teammate into the mix for Vettel's quest for the title.
With Raikkonen it was known where everyone stood within the Scuderia, but Leclerc has to establish himself quickly and ruthlessly to survive at such a prestigious team. Vettel's reaction to this will be fascinating to watch.
Let's not forget it's a familiar situation for the German driver - Daniel Ricciardo's promotion to the senior Red Bull team saw the Australian rise to the occasion and led to Vettel leaving for pastures new after four straight World Championships.
If Leclerc gains the upper hand this season, and Ferrari implode yet again in the fight with Mercedes, it could be the recipe for box-office viewing.
Where will Red Bull-Honda be in the pecking order?
Red Bull's fractious relationship with Renault finally bit the dust last year, and the team are looking to return to championship glory by starting a new partnership with Honda.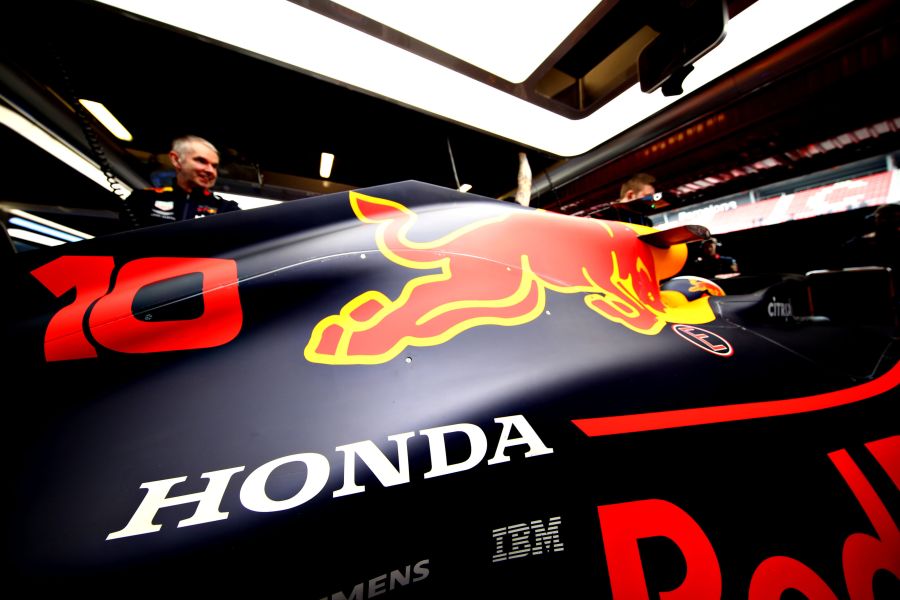 After three years of underperformance and mockery at McLaren, the Japanese manufacturer rebuilt some of their reputation with a relatively quiet 2018 with Toro Rosso.
Red Bull's fall from all-conquering champions to occasional race-winners has in part been down to the lack of power and reliably that Renault supplied, especially since the introduction of V6 turbo units in 2014.
Can Honda bring Red Bull an engine that is powerful and consistent? The jury is still out, but the right noises have come from all parties involved through a pre-season that didn't throw up any major issues.
If it is better than what Renault has previously had to offer, then the team are a major force again, but if not, Ferrari and Mercedes could face a lonely battle for the title and everyone in Milton Keynes would only be able to watch from afar.
Will Ricciardo and Renault be competitive?
It takes a lot for a driver to step away from a race-winning team, but that's what Daniel Ricciardo did by leaving Red Bull and becoming a works Renault driver.
To most it's been viewed as a step backwards - Red Bull were often in the fight for podiums and the occasional win or pole last season, while Renault couldn't score anything higher than fifth place.
The French team have improved since their return, but there's still too much to do if they want to be at the sharp end in 2019.
Ricciardo's move is a long-term play, drawing on others like Lewis Hamilton and Michael Schumacher, who also left competitive seats for manufacturer teams and went on to dominate.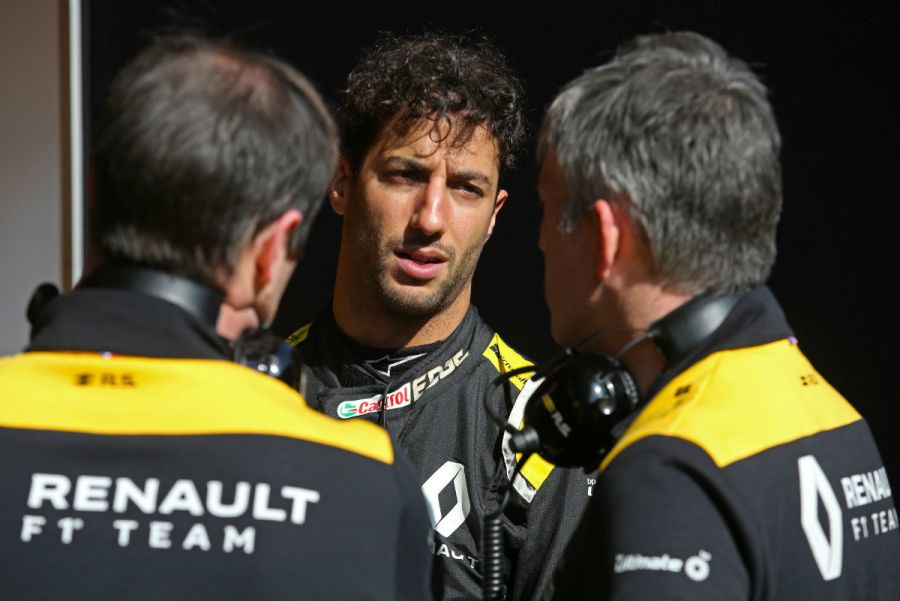 This all revolves around the next set of regulation changes which could shake the competitive order up, and Renault will want to place themselves in a position to capitalise.
The waiting game is now upon Ricciardo as the wisdom of his decision is played out.
However, if Red Bull's gamble on Honda comes to fruition in the same season the Australian chose to leave after years of waiting for a truly competitive package, it could be a very difficult wait indeed.
Will Williams recover?
Williams arrived at pre-season late this year and have failed to get off the mark in any sort of competitive way.
The car does looks like it's lacking both grip and downforce after completing its delayed test schedule.
With highly-rated rookie George Russell and F1 returnee Robert Kubica providing a competitive driver line-up, they could be competing against each other for who lines up first on the back row in Melbourne.
If the team are able to bring some decent upgrades they could get back into the midfield battle, but it will take a concerted effort from the design team - now minus Paddy Lowe – to find some stability for both drivers.