Toto Wolff has played down speculation linking him with leaving Mercedes to take over Chase Carey's role at the head of Formula 1. Reports this week suggested the Silver Arrows' team principal could take over the sport when his contract expires in 2020.
Wolff became Mercedes' motorsport chief in 2013 and has overseen the team's domination of F1 since the dawning of the V6 Hybrid era the following year.
The Silver Arrows have won the constructors' and drivers' titles in each of the past five seasons and lead both championships after four races so far in 2019.
Such success is in sharp contrast to Carey's tenure over F1 over the past few years, with teams and fans alike both unimpressed with many changes made under the American's watch, however Wolff insists he has no interest in taking over.
"I could not take my job seriously if I participated in such speculation," he told Kronen Zeitung.
"A journalist has written a funny story which is full of speculation.
"But I am still at Mercedes for a long time and have a great task to lead this team. It's fun and not something I want to change."
Regardless of Wolff's desire, any move to take the Austrian to the top job in F1 could be cancelled by Ferrari, who hold a veto over such decisions.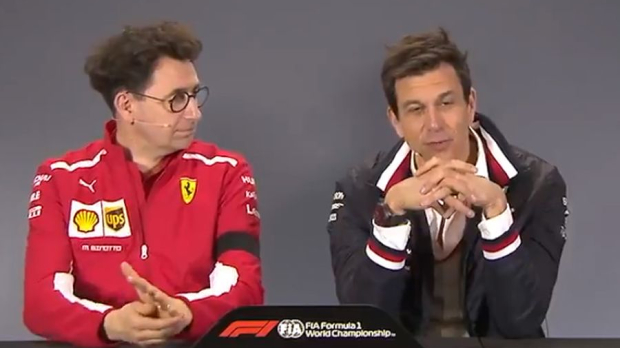 It remains unclear if the Scuderia's veto will remain a part of the 2021 regulations, which are still being drawn up, but team boss Mattia Binotto says it is important to keep check over the sport.
"Certainly the veto right is something important for Ferrari but also important for F1 overall," he said.
"It's not only protecting us but also all the teams against maybe some decisions which could be against the spirit or the interest of the teams."