Formula 1 CEO Chase Carey has admitted that the sport's live streaming service F1 TV Pro may not be ridden of bugs and errors for another year. A huge meltdown at the Azerbaijan Grand Prix denied several paying customers the chance to watch the action, prompting F1 to issue a refund.
F1 TV was launched a year ago at the Spanish Grand Prix, although this week's racing return to the Circuit de Catalunya sees the product still beset with bugs and technical glitches.
According to Carey the issue came as a surprise, from a different source to many previous errors.
The service has been a flagship product in Liberty's F1 revolution and, despite the constant problems, Carey remains satisfied.
"I mean, actually, I think, we actually felt pretty good about the product," Carey said on an investors' call.
"The issue that arose in Azerbaijan really was sort of unexpected. That's the nature of these platforms.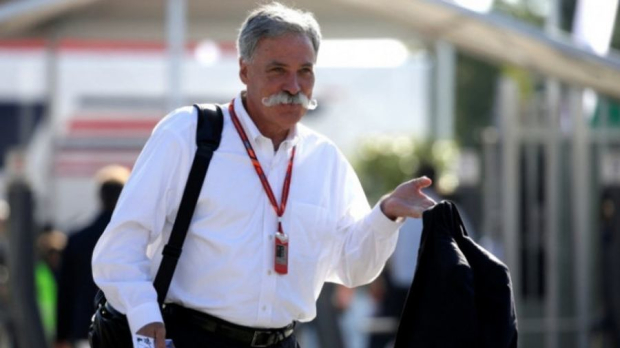 "So, I think you have to deal with it. And to some degree, the unexpected, obviously, is always troubling. But it was not in the main stack of what we're trying to build there.
"I think that the unexpected will occur occasionally but I think we felt we made pretty good headway.
"We're not far enough along where there won't be another problem, but the problems before that had been probably quite manageable.
"These things aren't perfect and it'll probably still take us another year to get all the small bugs out of it.
"But the significant glitch we had there was really something outside the core of what we've been building in the platform.
"And so we need to make sure we're looking at it in a wider context, but I think the core of what we expected to be in the platform, I think we actually feel is functioning pretty well. Not perfect, but pretty well."
F1 TV offering compensation again after Baku meltdownRead more