Pierre Gasly reckons that a finish of sixth place in qualifying for the Chinese Grand Prix was the best he could have hoped for as he continues to struggle with getting to grips with his new Red Bull following his promotion from Toro Rosso.
In his first two races with his new team in Australia and Bahrain, Gasly failed to make it into Q3 in qualifying, but improved in Shanghai as he was sixth-fastest - a result which he thinks was probably his limit.
"I think really, that was the best I could expect," Gasly confessed to Sky Sports.
"Was still a tricky weekend, so I think we are happy with the position but still not satisfied with my driving still. Still struggling with that car. So yeah, for sure. Some work to do."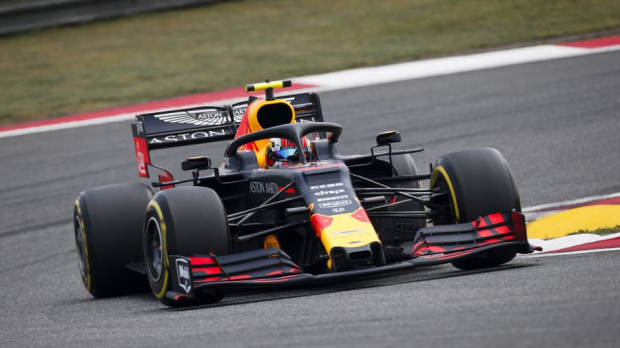 Gasly has identified traction as one of the main issues he is facing with the car.
"I think basically all the traction. I struggle to put the power down and I fight a lot with the car. So, I know the things I need to work on. I'll probably try to change a bit, my driving style, and probably with the team, working together, we can find the directions to make it a bit more suitable to myself.
"Basically we can see, I'm fighting more. Also, I think I'm aggressive with the way I go on power. It doesn't help with that car. It was okay last year, and I think I need to change a bit the way I drive to get the maximum from this car."
Last season, Daniel Ricciardo bettered Mercedes and Ferrari to win the Chinese GP in a Red Bull, and although Gasly has played down expectations of a repeat for himself, saying he just wants to do the best he can, he admits that anything can happen on this particular track.
"I'm the first one to start on softs - different than the first five cars, so as we saw last year, anything can happen on this track so we'll keep pushing. I think I felt better in the long runs than the short runs.
"We'll see how it goes. Push flat out and hopefully I can make this tyre last and with the things happening on track hopefully, I get out from China with maximum points."