Nico Rosberg believes Charles Leclerc is beginning to give Ferrari a "problem" after a strong start to the 2019 season in which he has outperformed world champion team-mate Sebastian Vettel. Ferrari team principal Mattia Binotto has given Vettel "priority" for 2019 but Leclerc is already challenging that.
Leclerc would have likely finished ahead of Vettel in Australia, before being told to stand down over team radio, and then massively outpaced the German across the Bahrain Grand Prix.
Although the Scuderia have seemingly chosen Vettel as their leader as they try to break Mercedes' grip on F1's titles, Rosberg says that decision could soon come into question.
"It's interesting how they manage the team. Especially if Leclerc continues to show such speed and pace, it's going to be amazing," Rosberg said.
"If Leclerc really shows this kind of speed then he's going to challenge Sebastian all the time and it's going to be much more difficult."
Vettel finished fourth in Australia and then fifth in Bahrain, having spun in battle with Lewis Hamilton to heap more pressure on his shoulders after 2018's failed title fight which also centred on errors on-track.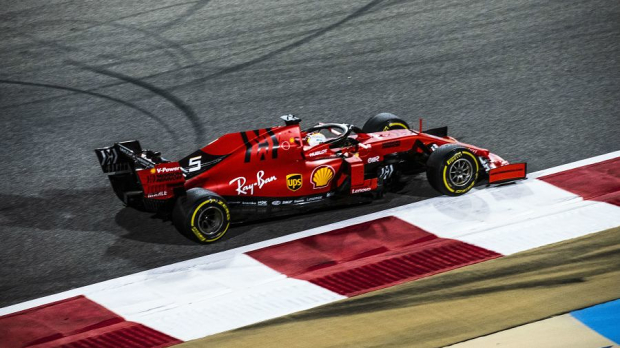 However, Rosberg has backed Vettel to get back on track, with the Chinese GP this weekend offering a chance to kick into gear, as Ferrari are expected to dominate.
"He's a four-time world champion," Rosberg said. "The thing about sport is that it only takes one race to turn the corner - I'm really sure he's going to able to turn the corner very quickly.
"It just takes him winning China and everything changes and he'll be full of confidence again.
"Sebastian is a very self-confident person, so I don't doubt his mindset.
"Of course it doesn't help confidence when you have the race like he did in Bahrain. He needs to come back now and have a strong race and build his confidence up. I am sure he can do that."