Formula 1 managing director Ross Brawn has hinted at a rosy future for the British Grand Prix and other races under threat of dropping off the calendar at the end of 2019. However, it remains unclear if the British GP will remain at Silverstone, whose F1 contract runs out after this year's race.
Silverstone's owners the British Racing Drivers' Club (BRDC) enacted a break clause in its F1 contract due to spiralling hosting costs and Brawn has previously hinted that the race could move from the venue which hosted the very first grand prix in 1950.
With Spain, Germany, Italy and Mexico also facing uncertain futures beyond the end of the year, Brawn does not expect the advent of the Vietnam GP, and potentially the Miami GP too, to mean existing races will make way.
Brawn told Sky Sports: "Despite the pessimism, I'd be surprised if we lose any of the races we have."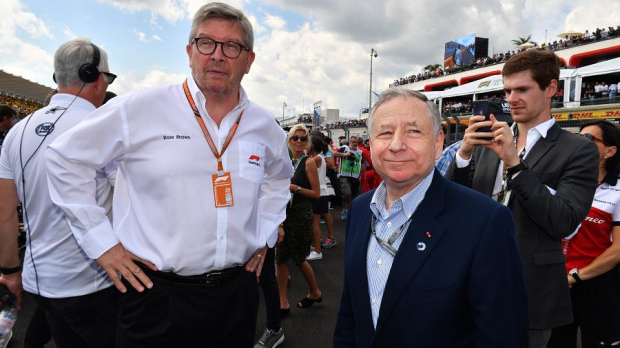 He added: "We've got some exciting races coming up. Vietnam I'm really excited about because we've been much more involved with the circuit design there.
"Incredibly enthusiastic, new culture and new place for people to visit. There are some other races on the horizon.
"We want to have two or three more races in a season and we believe we can do that without over-stressing the teams, by refining their weekends."
Liberty met with teams in the week to present the 2021 regulations to them, a meeting that Brawn says was a positive move.
"It was a step along the way," he said. "A year ago we spoke about these topics and I think we had a vision of where we wanted to be and Tuesday was a really good step in the right direction to get us to where we want to be."