Formula 1 CEO Chase Carey says there is "real interest" from new constructors to join the sport when new regulations are introduced in 2021, with FIA president Jean Todt suggesting the grid should have two more teams added to it.
F1 has been a 10-team sport since Manor folded at the end of 2016, with the demise of HRT and Caterham, and near fall of Force India in recent years outlining the difficulties of keeping smaller teams on the grid.
The struggles of McLaren and Williams compared to midfield rivals with ties to bigger teams might also put prospective newcomers off and Todt admits that the financial aspect is tricky.
"I feel that Formula 1 should have 12 teams," Todt said at a press conference in Melbourne.
"But of course it would cause problems, because if you have 12 teams with a certain revenue to distribute, you can imagine those who get less income would not be happy.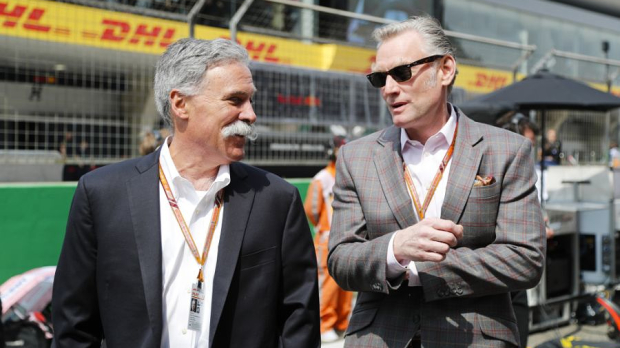 "Saying that, it's better to have 10 strong teams, which is the case. I think now we can be satisfied to have 10 solid teams in Formula 1, so we simply need to secure these entries for the future."
One of the sated aims of Liberty Media's 2021 shake-up of the regulations was to bring new teams to F1, although the likes of Aston Martin and Porsche have already distanced themselves from potential entries.
However, Carey says he has fielded plenty of interest, which depends on getting the new rules pushed through and confirmed with existing teams.
"I've had a number of - more on the team side than the engine side - potential new entrants that have expressed interest and enthusiasm if we provide a structure that they think enables it to be something they could enter more constructively," Carey said.
"I do think there's actually interest on the team side, but I think we have to finalise what it looks like so they can evaluate it accordingly. I think the opportunity is there.
"But I agree with Jean. I think priority one before we get two new teams coming in is to make sure it's quality over quantity, and make sure we make the business as strong as we possibly can for the teams that we have in it. I think we can go a long way in doing that.
"I think on the team side, I think there really is interest if we can provide a framework that they feel from a business and a competitive perspective is attractive to them.