Max Verstappen has revealed that he still has not come to an agreement with Formula 1 bosses and the FIA as to what his punishment will be for his part in the fracas with Esteban Ocon at the Brazilian Grand Prix, but insists he won't be made to look like an idiot.
The Dutchman was poised to claim the win at Interlagos, but was hampered by Ocon who attempted to unlap himself beyond the race leader, with the duo subsequently clashing on-track.
Verstappen, furious at Ocon for costing him the potential victory, confronted the Frenchman in the paddock and appeared to push and shove him, whilst also sending some verbal criticism for good measure.
The FIA were quick to slam his actions, with a public service punishment set to be administered.
When asked by Sky Sports if he would be taking out Damon Hill's rubbish bins, Verstappen didn't really see the funny side, saying he has already been unfairly treated by the FIA - even before the fine has been decided.
"I'm definitely not going to look silly," the Red Bull driver insisted.
"I think anyway I'm already very hardly treated by that, so we'll find something suitable, because I'm not going to look like an idiot."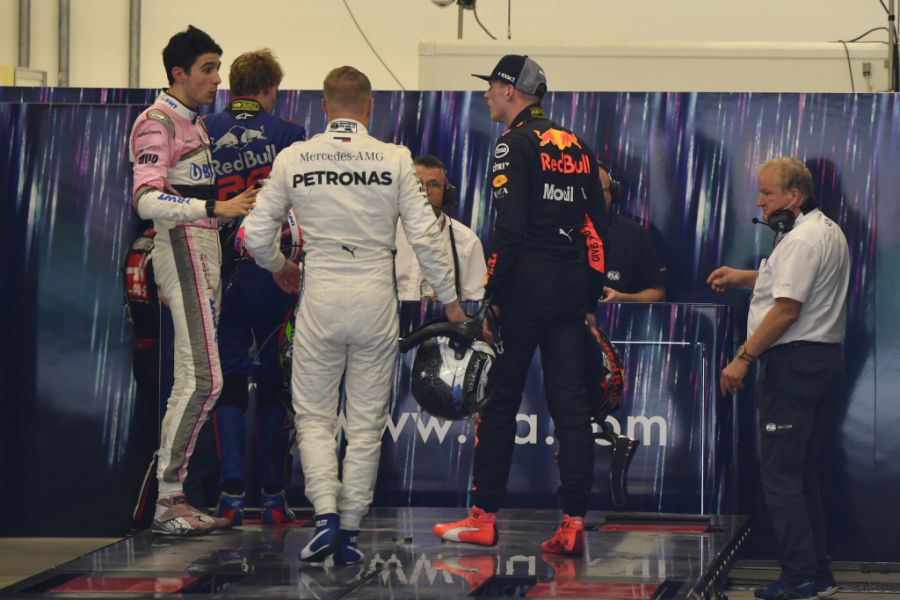 Verstappen went on to reveal that, despite the incident occurring weeks ago, not agreement has been settled on as to what he must do as part of his public service.
"I honestly really don't know," he added
"We'll discuss, between the team and the FIA, what we're going to do. If I agree with it, it doesn't really matter, does it?
"What can you do about it? I find it a bit harsh but yeah… We'll find a solution."
MORE: Horner: Ricciardo and Verstappen the best team-mates we've ever had
MORE: F1 2019 driver line-up as it stands - but what else could change?