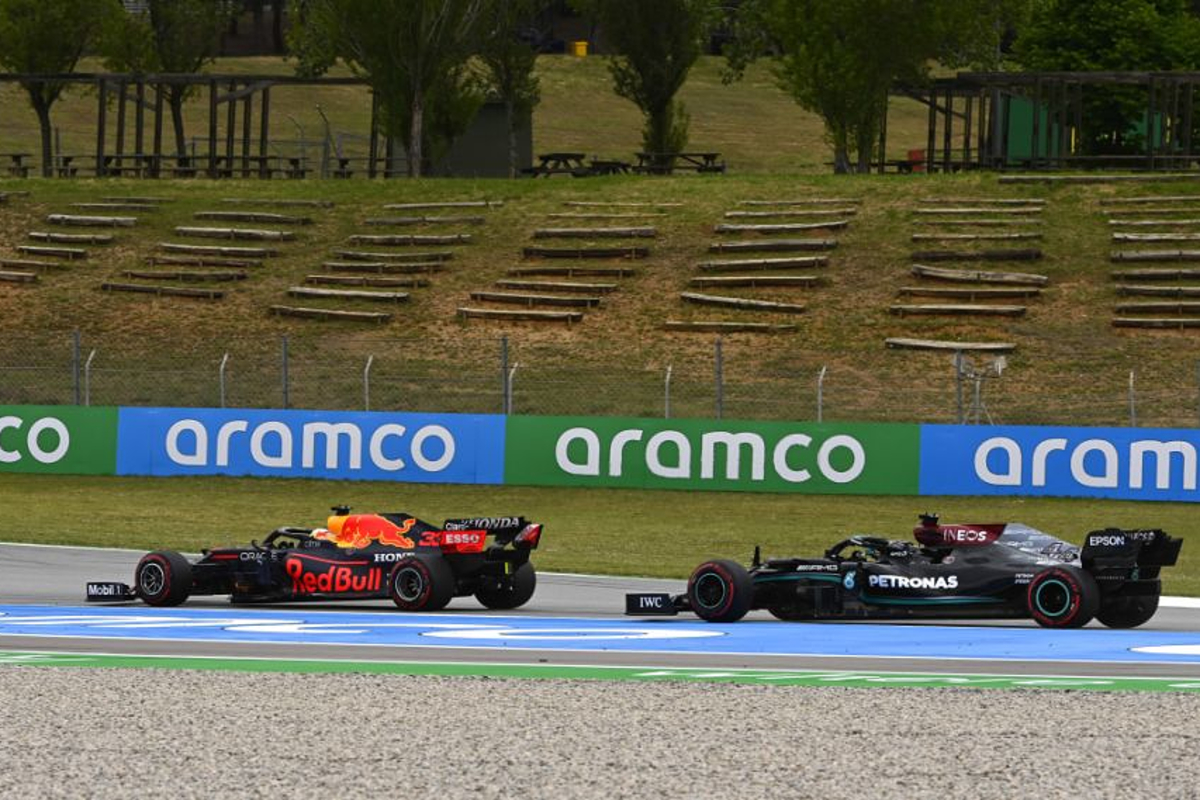 Red Bull Racing-fans kritisch richting strategie Verstappen
Red Bull Racing-fans kritisch richting strategie Verstappen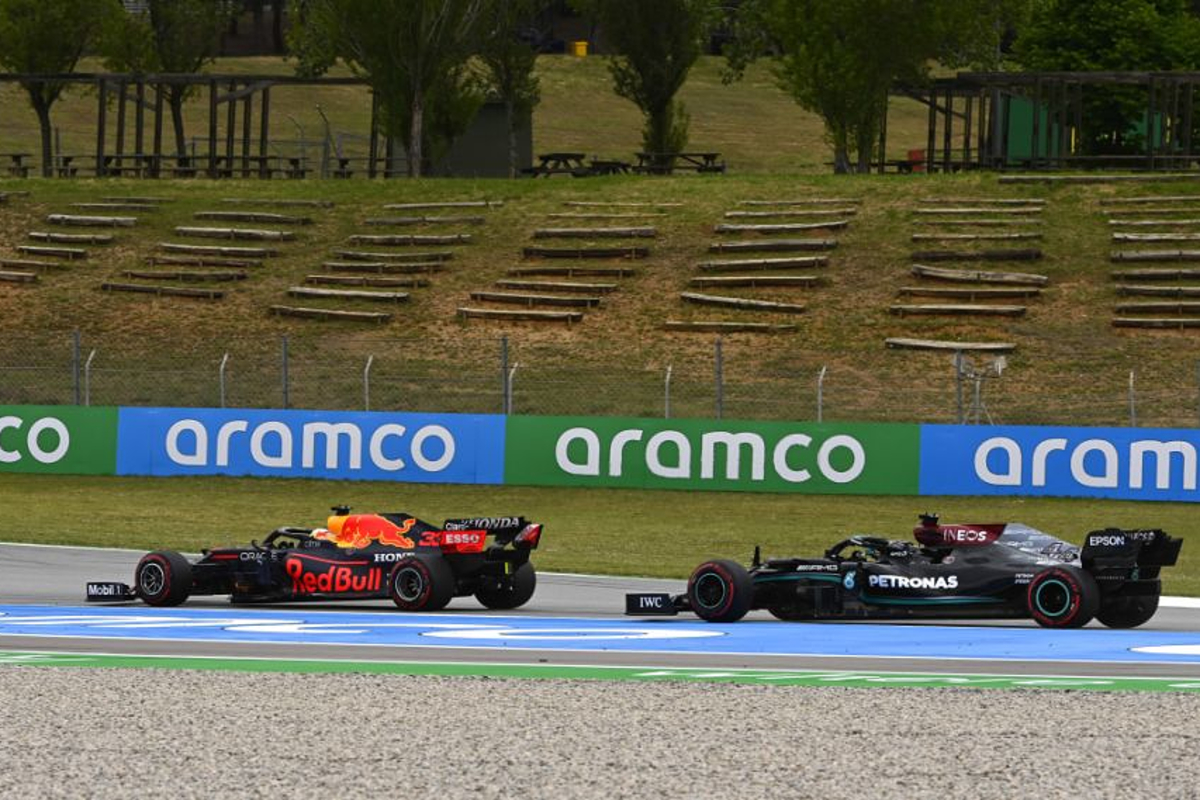 De Grand Prix van Spanje zit erop. Lewis Hamilton kwam op het Circuit de Barcelona-Catalunya als eerste over de streep, gevolgd door Max Verstappen en Sergio Perez. Red Bull Racing-fans reageren echter vooral fel richting de strategie van de Oostenrijkse formatie en de ontbrekende rugdekking van Sergio Perez. Bekijk hieronder een greep uit de reacties.
Well done Perez. U did a brilliant job...

— M (@Muhammad_602) May 9, 2021
Can we get a teammate next race for some assistance.

All I ask.

— 𝐒𝐜𝐨𝐭𝐭 (@RakoTuke) May 9, 2021
Really, why didn't you simply stop Max right after Lewis did his 2nd stop? It's a hard track for overtaking, let alone with 20+ laps tyres.

— 𝐿𝓊𝒾𝓈 𝒥𝑜𝓁𝓎 (@luisjoly) May 9, 2021
Ridiculous strategy man! They always tend to ruin his race. High time he leaves Red Bull! They'll then know that he's been saving their arse for quite some tears, now n

— Sudharshan (@sudharshanabhi) May 9, 2021
Perez is another Albon.. he needs to be in the fight helping the team win the championship, not stuck behind Mclaren's and Ferrari's

— aoife (@going2narnia) May 9, 2021
He gave everything just for the team strategy to screw him out of a first place finish.

— Heather | Mavs Heat (@HeatwaveDesigns) May 9, 2021

Over GPFans
GPFans is een meertalig platform voor alles rondom de Formule 1. We brengen je 24/7 op de hoogte van het allerlaatste nieuws en proberen je te amuseren met de meest spraakmakende fragmenten uit de sport.

We geloven dat een nieuwe generatie opwindende, uitgesproken coureurs de F1 populairder dan ooit zal maken. GPFans brengt je dichter bij de coureurs, zowel op- als buiten het circuit. Van Max Verstappen tot Lewis Hamilton, Daniel Ricciardo tot Sebastian Vettel. GPFans bied een diepgaande analyse van elke Grand Prix, van Australië tot Abu Dhabi.

Met Formule 1, onder het nieuwe eigendom van Liberty Media, is de evolutie van de sport in volle gang. GPFans zal de kern vormen van deze progressie naar nieuwe media als één van de snelst groeiende autosport sites.
Volg ons op social media
Corporate & Media

Innovatieweg 20C
7007 CD, Doetinchem, Netherlands
+31645516860
Realtimes | Publishing Network


Copyright (©) 2017 - 2023 GPFans.com
Realtimes | Publishing Network