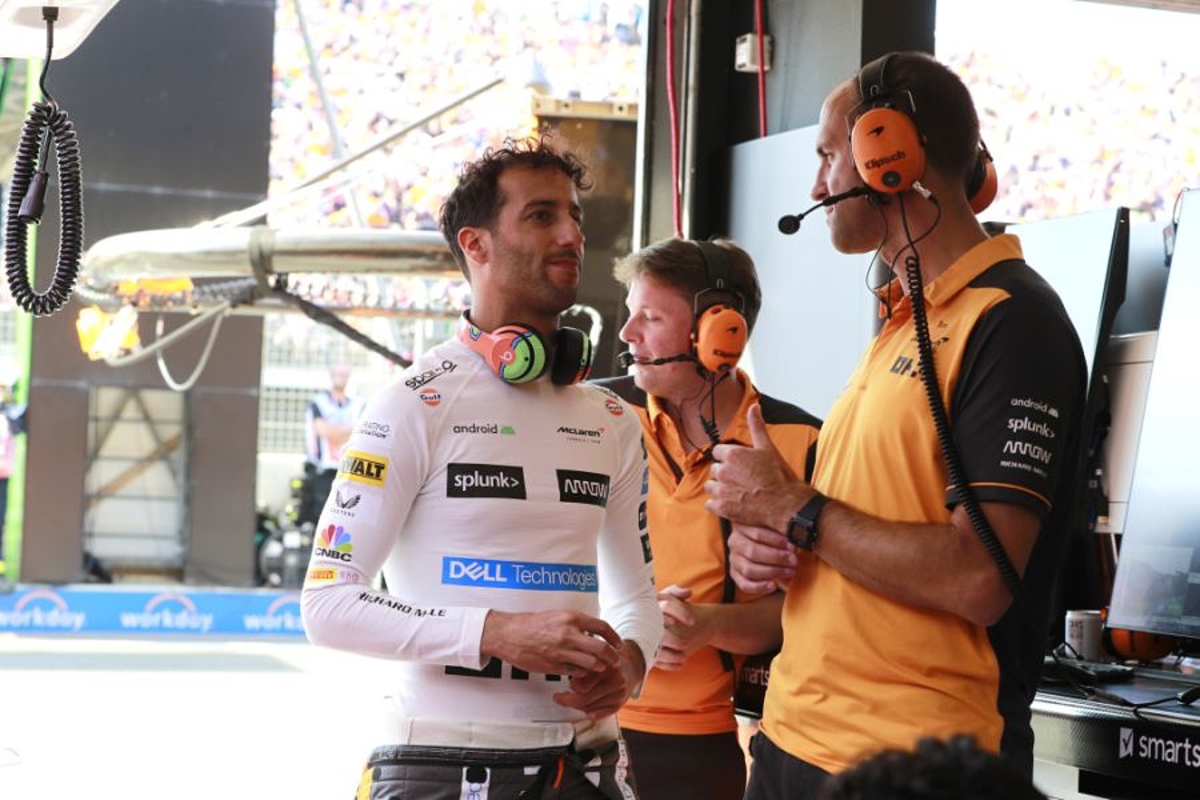 Ricciardo 'laughing not to cry' after Austin struggles
Ricciardo 'laughing not to cry' after Austin struggles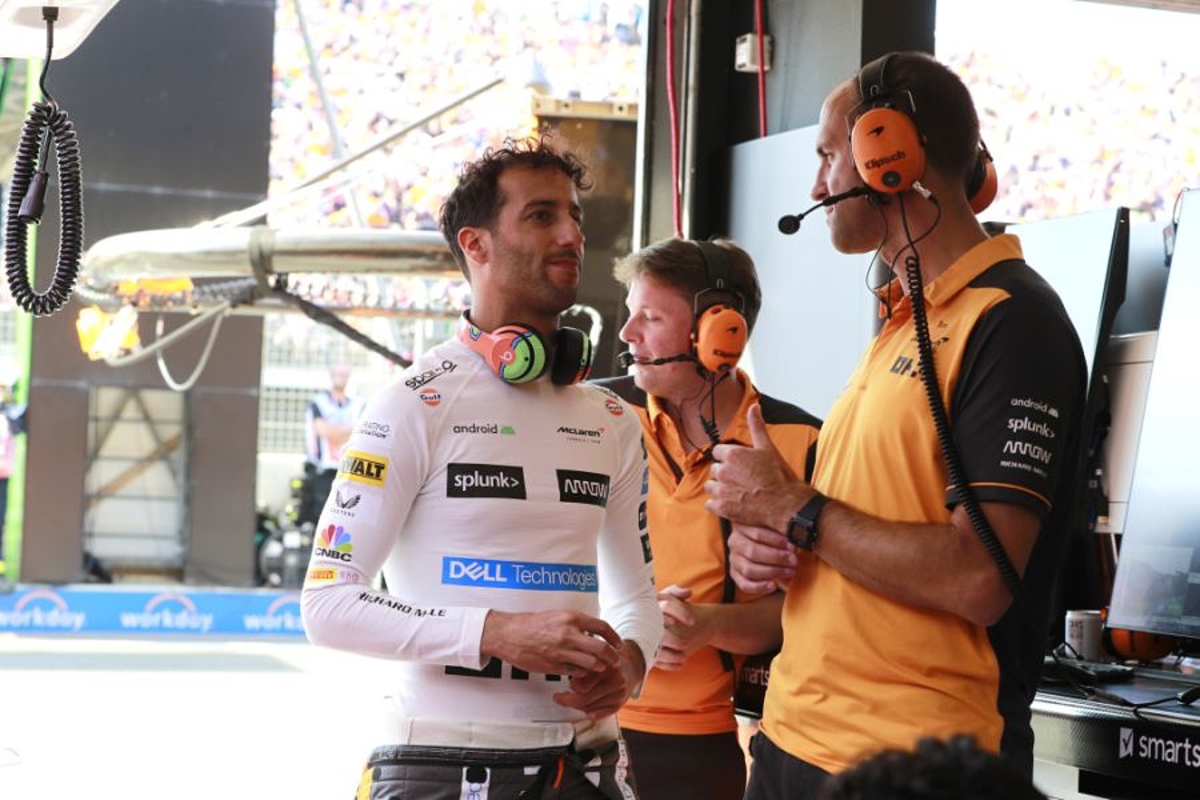 Daniel Ricciardo has conceded to feeling "helpless" at the end of the United States Grand Prix and suggested he was laughing so as not to cry.
The Australian is three races from the end of this stint of his F1 career. Although he hopes to return in 2024, a slump in form this season has seen him score points in just five races, as well as in the Emilia Romagna sprint.
There were signs of improvement with a fifth-place finish at the Singapore Grand Prix but this brief optimism hasn't lasted, with the weekend's performance at the Circuit of the Americas summing up his season.
Ricciardo was eliminated in Q1 and failed to challenge for a points-paying position, despite team-mate Lando Norris finishing sixth.
"It's one of those ones where it's happened all too often this year where early in the race I know, honestly, lap eight, lap 10, I know how the rest of the day's going to go," said Ricciardo.
"You can just feel and see what the other cars around you can do and simply what I'm not able to.
"Obviously, if I knew then the year would've been going better, but it's not three or four tenths… I mean even three or four-tenths is massive, I remember when I was with Max three or four tenths and I'd be throwing things around in my room but I'm seconds off nearly.
"It feels so far off that it's bizarre."
Ricciardo makes 2021 revelation
Ricciardo struggled in his first season as a McLaren driver but the struggles of the current year have eclipsed his previous difficulties.
"The year as a whole, last year was a struggle but now I look back at last year and I'm like 'Oh, that was actually pretty good compared to this one'," added the eight-time race winner.
"So yeah, I'm choosing to laugh because I don't really want to cry, but I still am going to do what I can, the last three, but I'm at a point where I'm not going to hope or think or expect that it's going to be an amazing last three races.
"I'll do what I can, but days like [Sunday] leave you feeling a bit helpless."