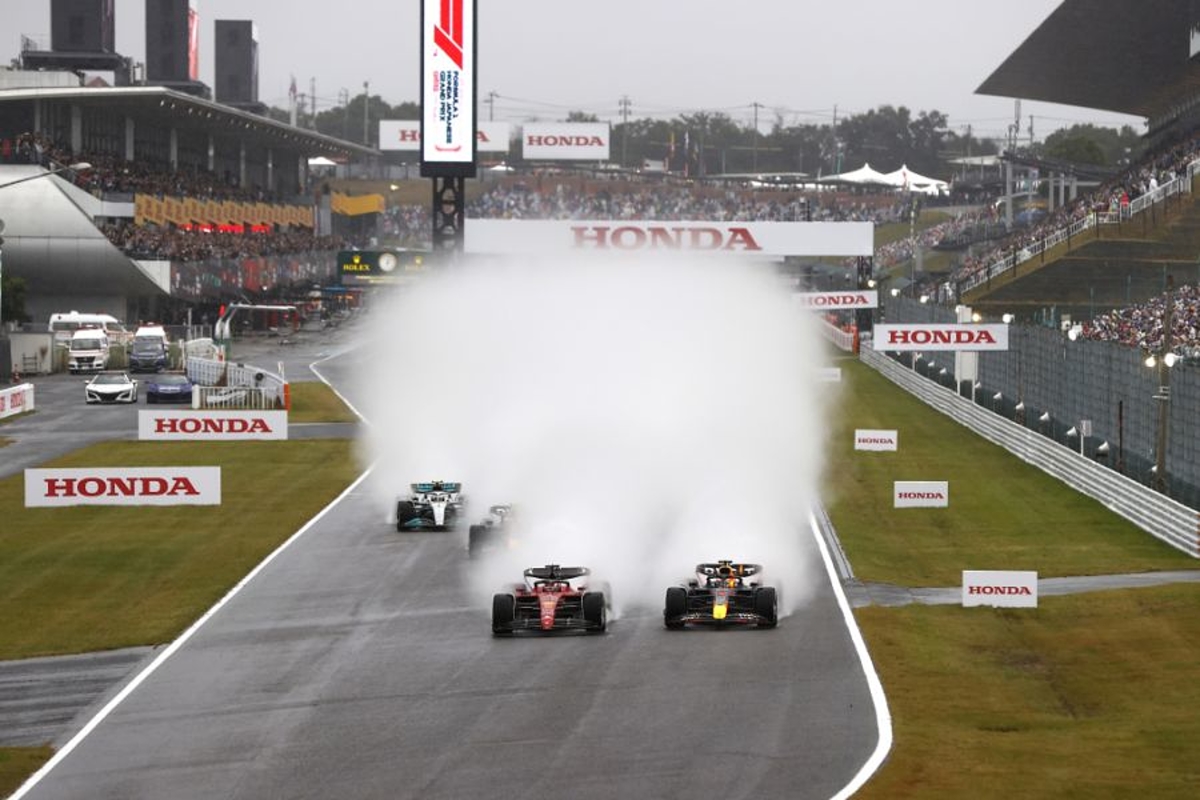 Leclerc calls for "dangerous" wall-of-spray solution
Leclerc calls for "dangerous" wall-of-spray solution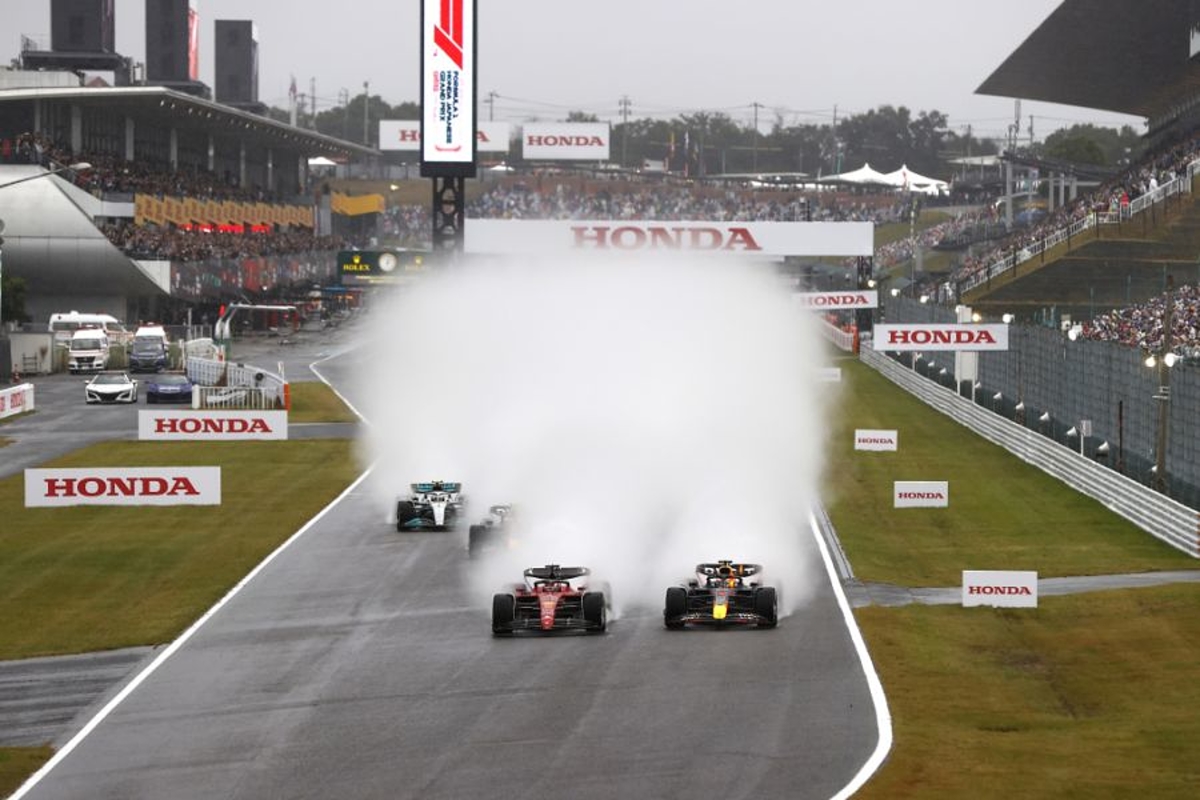 Ferrari driver Charles Leclerc has called on F1 to find a solution for the "dangerous" walls of spray created by this year's new cars.
F1's radical aerodynamics for this season may have delivered cars that are able to run closer together but it has also delivered another unwanted side-effect away from the porpoising and bouncing that dominated the early races.
With the cars now running much closer to the ground, when a grand prix is run in wet conditions - particularly as poor as those seen during Sunday's Japanese race at Suzuka - the 'rooster-tail' plumes kicked up lead to near-zero visibility.
Given the dangers involved for all drivers, Leclerc feels this is an issue that requires attention, especially as he feels it has an adverse effect on the show as the likelihood is the cars do not run.
"A big problem with these cars is just the visibility," said Leclerc.
"So whatever we can do to try and improve the visibility and minimise the spray, especially for the cars behind, this will be hugely beneficial.
"I believe that sometimes we can actually run despite the conditions of the track but just because of the visibility, because it's so dangerous being behind and you don't see anything, we end up not running at all.
"Yeah, we should try and find a solution to try and minimise the spray."
"Something happened in 2014" - Leclerc
Leclerc concedes the situation on Sunday was not aided by the fact that from the laps to the grid to the start of the race, the intensity of the rain and the amount of water on track increased.
Not only did this compromise the start of the race and led to the Monégasque's team-mate Carlos Sainz crashing on the opening lap, but it also had an adverse effect on running behind the safety car and the added danger of a recovery vehicle on track.
Jules Bianchi, godfather to Leclerc, succumbed to injuries sustained in a crash in the wet in the 2014 Japanese Grand Prix.
For Leclerc, what transpired on Sunday brought memories flooding back of that day.
"We shouldn't see these types of things," remarked Leclerc. "Of course, something happened in 2014 and we all know that and we should all learn from it.
"Once you are first [behind the safety car], it's actually quite okay but once you are behind you don't see anything.
"And whenever you try to have a bit more visibility, you can get surprised by having a crane in the middle of the track.
"So yeah, it shouldn't happen and I really hope we learn from it and that these things, we don't see them again."