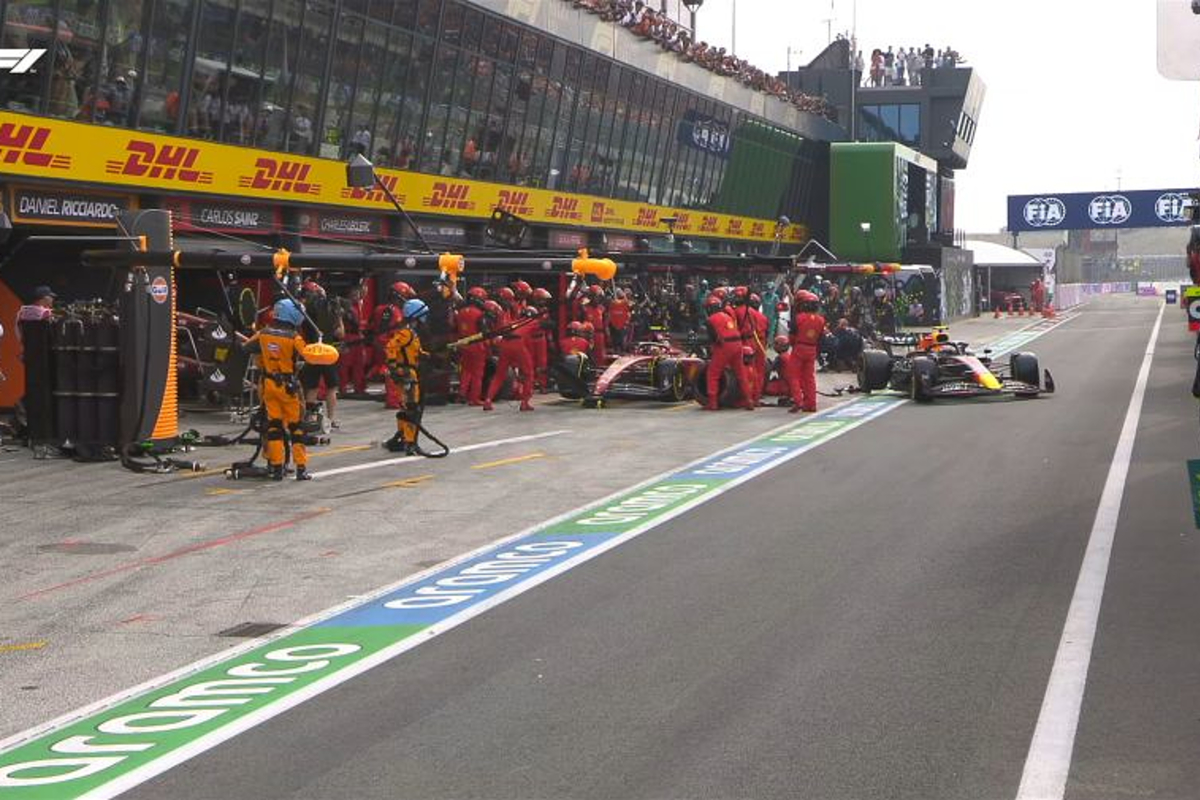 F1 Twitter's best Dutch Grand Prix memes
F1 Twitter's best Dutch Grand Prix memes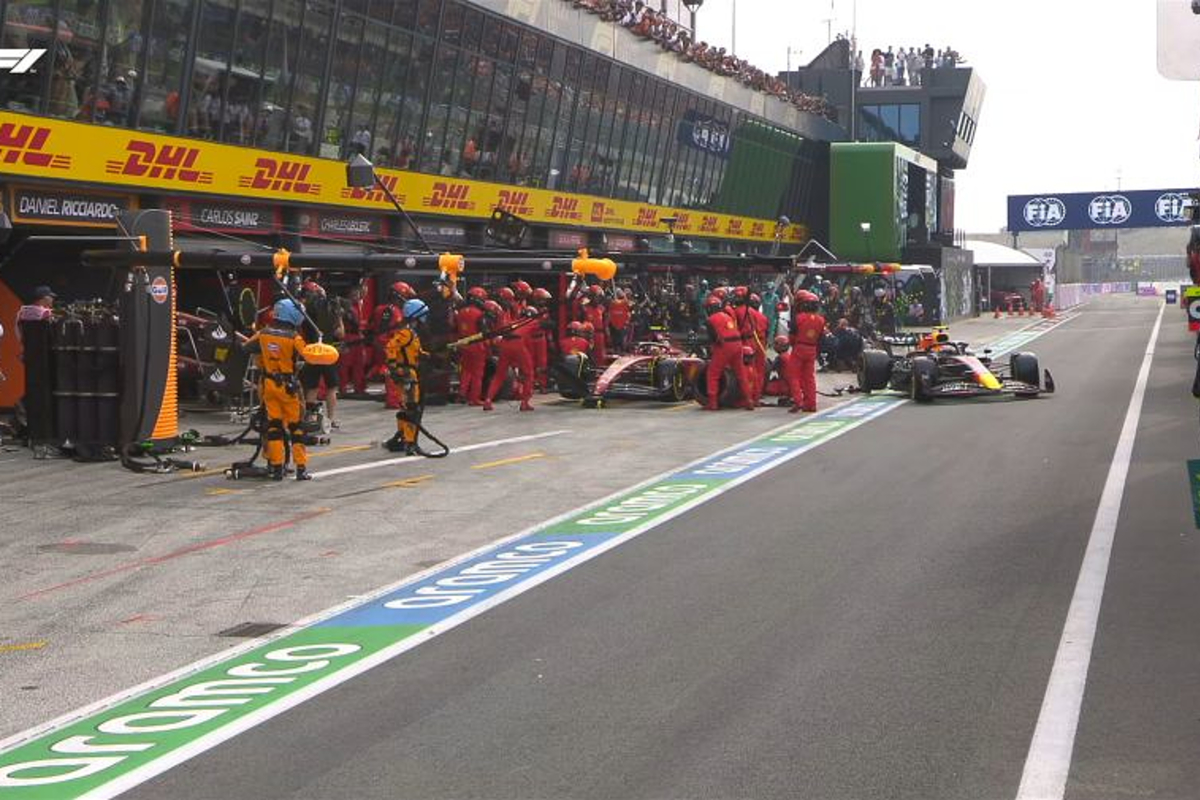 F1 Twitter was in fantastic form in poking fun at the Dutch Grand Prix after strategy errors and mistakes proved decisive again.
Max Verstappen won his second successive race at Zandvoort, extending his lead at the top of the drivers' standings to 109 points.
Lewis Hamilton appeared as if he was in with a chance of victory but a virtual safety car, full safety car and strategy decision saw him end up fourth.
Hamilton was heard on the radio swearing about decisions from Mercedes, stating "I can't believe you screwed me like that. I can't describe how p***ed I am."
Earlier, Carlos Sainz had a 12.7secs pit stop as Ferrari forgot to bring out one of his tyres.
These key events and many more were quickly jumped on by F1 Twitter users who made plenty of memes during the Dutch GP.
Here are some of the best:
Ferrari cada vez que paran a Carlos Sainz.pic.twitter.com/sKnpGaM5Ks

— N✝️ (@enee_RM) September 4, 2022
The Ferrari pit wall. pic.twitter.com/pdi8aGyNgJ

— Petrol and Cabernet (@ScuderiaAsino) September 4, 2022
Ferrari going for the Only Fools And Horsepower pit strategy @pitlane_girl #DutchGP pic.twitter.com/cjfPz34uA9

— 3Legs4Wheels (@3Legs4Wheels) September 4, 2022
Ferrari looking for Carlos Sainz's tyre like: pic.twitter.com/mQN9c1p8KF

— GPFans Global (@GPFansGlobal) September 4, 2022
#Ferrari and Pit Strategy are a love story made in heaven! #F1 #DutchGP pic.twitter.com/khvFd9AZOm

— Ganesh Ramachandran (@aLastWordFreak) September 4, 2022
Mercedes strategy for Hamilton today#WTF1 #DutchGP pic.twitter.com/OWUJKnOGg2

— Chrozine (@Chrozine) September 4, 2022
Mercedes watching Ferrari's strategy at Silverstone: pic.twitter.com/cBIhQMqMrw

— FormulaGod (@Formula1god) September 4, 2022
Seb 😭 pic.twitter.com/HkY82RTZ6I

— Battery Voltas (@BatteryVoltas) September 4, 2022
I thought Racing Line assist wasn't allowed pic.twitter.com/5xTKF6y76s

— Battery Voltas (@BatteryVoltas) September 4, 2022
Perez to Sainz's wheel gun #F1 #DutchGP pic.twitter.com/JberDyZ8w0

— F1 Portrayed By Top Gear (@TopGearFormula1) September 4, 2022