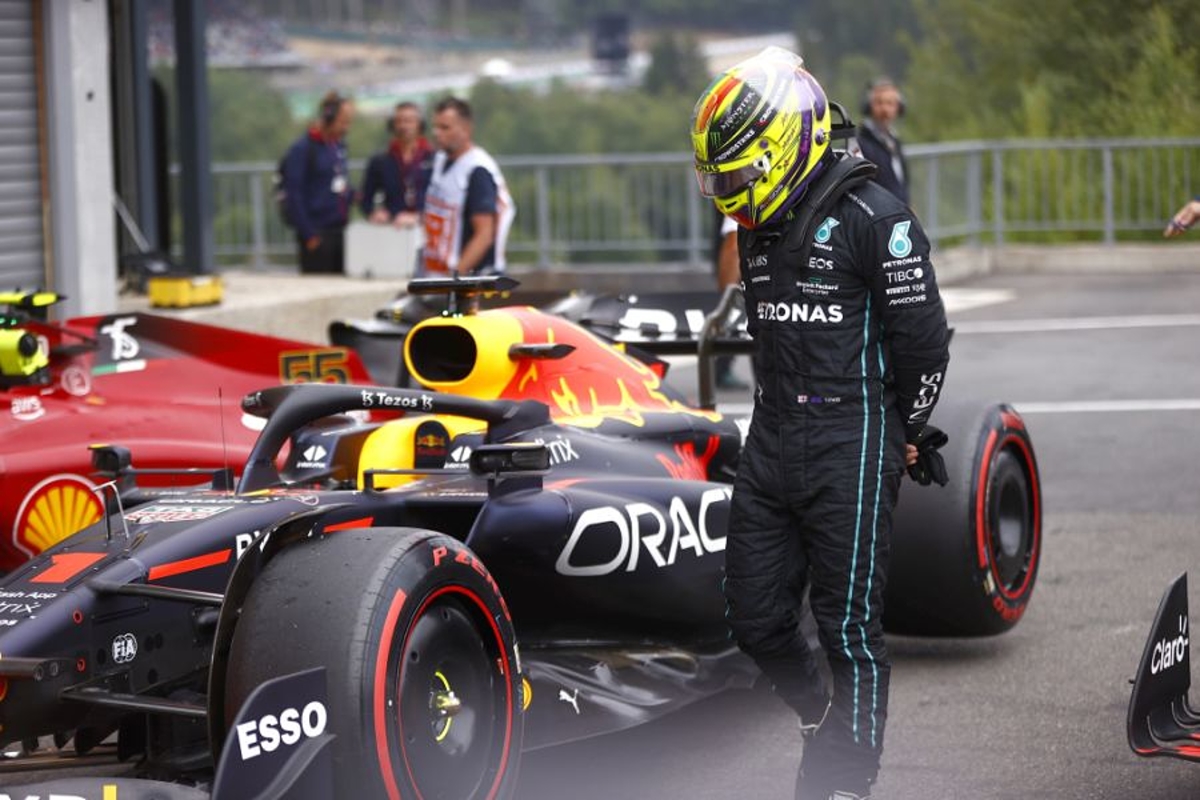 Hamilton reveals Red Bull admiration after 'drinks company' slight
Hamilton reveals Red Bull admiration after 'drinks company' slight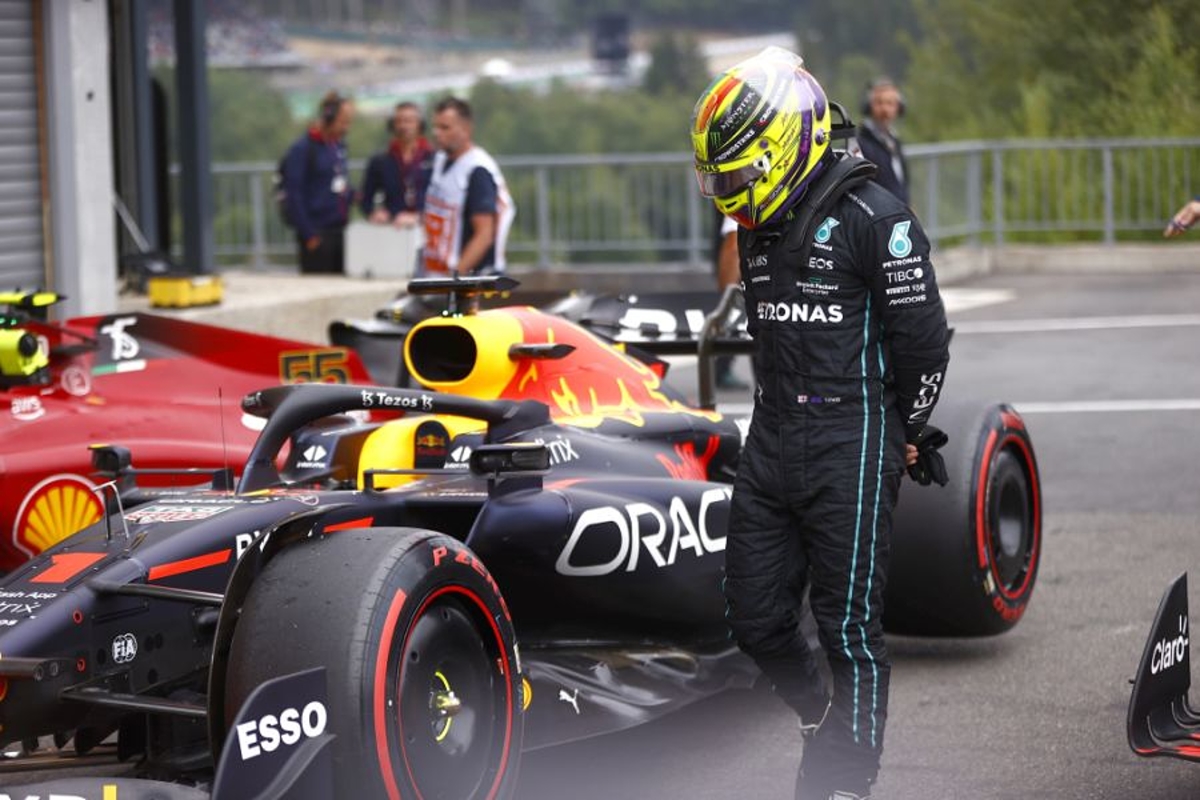 Lewis Hamilton has claimed to be more impressed with the Red Bull team than Max Verstappen despite the Dutchman holding a commanding F1 championship lead.
Red Bull has been a cut above the rest this season with its combination of a strong car, stunning driver performances and flawless strategy proving to be an unbeatable recipe.
With eight races remaining, Verstappen has established a 93-point lead in the championship over team-mate Sergio Perez.
Hamilton, however, maintains to hold greater admiration for the work of chief technical officer Adrian Newey than that of his former title rival.
Asked for his thoughts on Verstappen's performances this year, Hamilton instead replied: "I'm more impressed with Adrian Newey and his team.
"It is a great team, they've generally had really great cars for some time. They used to have a really high ride height and had more drag than before.
"They've experienced this year that their engine isn't slower than others, that it was more they had a lot more drag in the previous years. They've done a fantastic job."
After Red Bull and Sebastian Vettel secured the team's first world titles in 2010, Hamilton described the team as "just an energy drinks company".
Over a decade after making the comment, the seven-time F1 champion has clarified his sentiments.
"Anything I would have said in the past about the team, I didn't mean it in a negative way," he added.
"Years ago I said something negative about them being a drinks company and it was really just highlighting that you would bet on a car manufacturer more.
"But they've proved me and everyone wrong and they've done a great job.
"It's knowing Adrian did his thesis on ground-effect cars when he was at university, so it's no surprise what he has done and created this year. It's impressive.
"But I believe in the young guns in our team that will catch up."