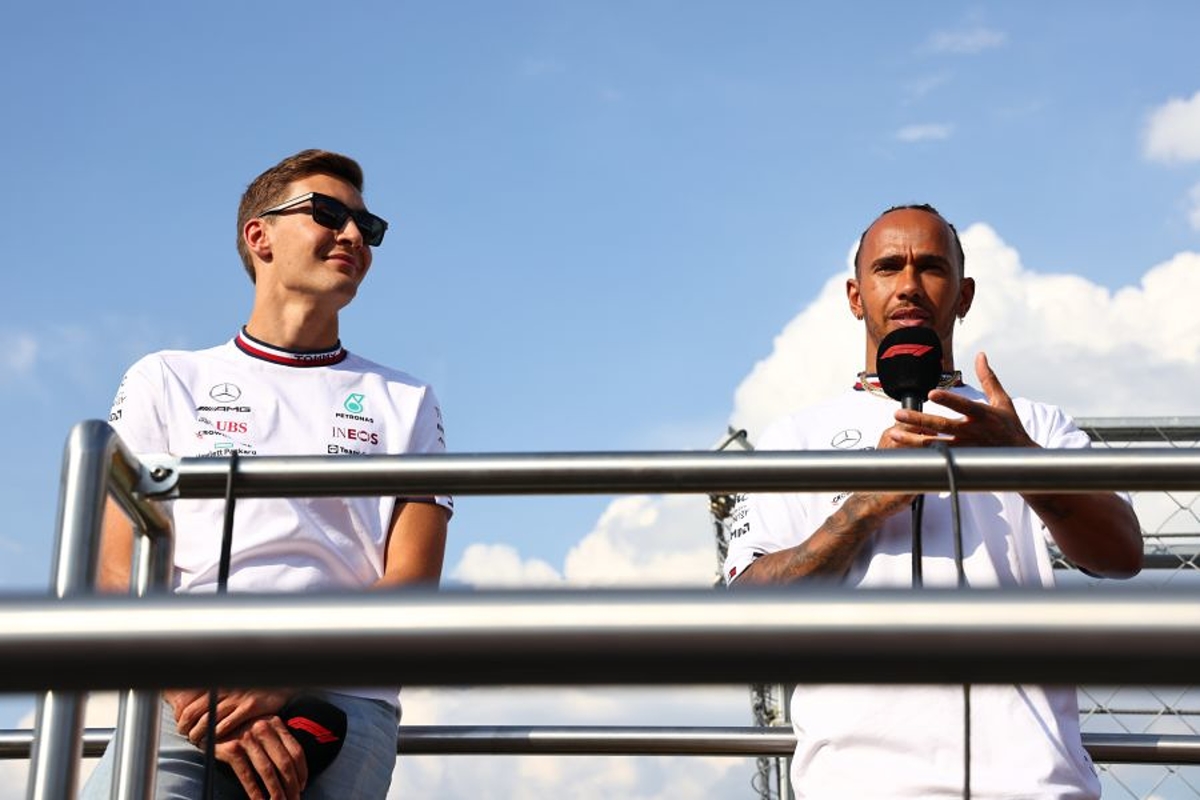 Russell sets rare Hamilton target after Mercedes improvement
Russell sets rare Hamilton target after Mercedes improvement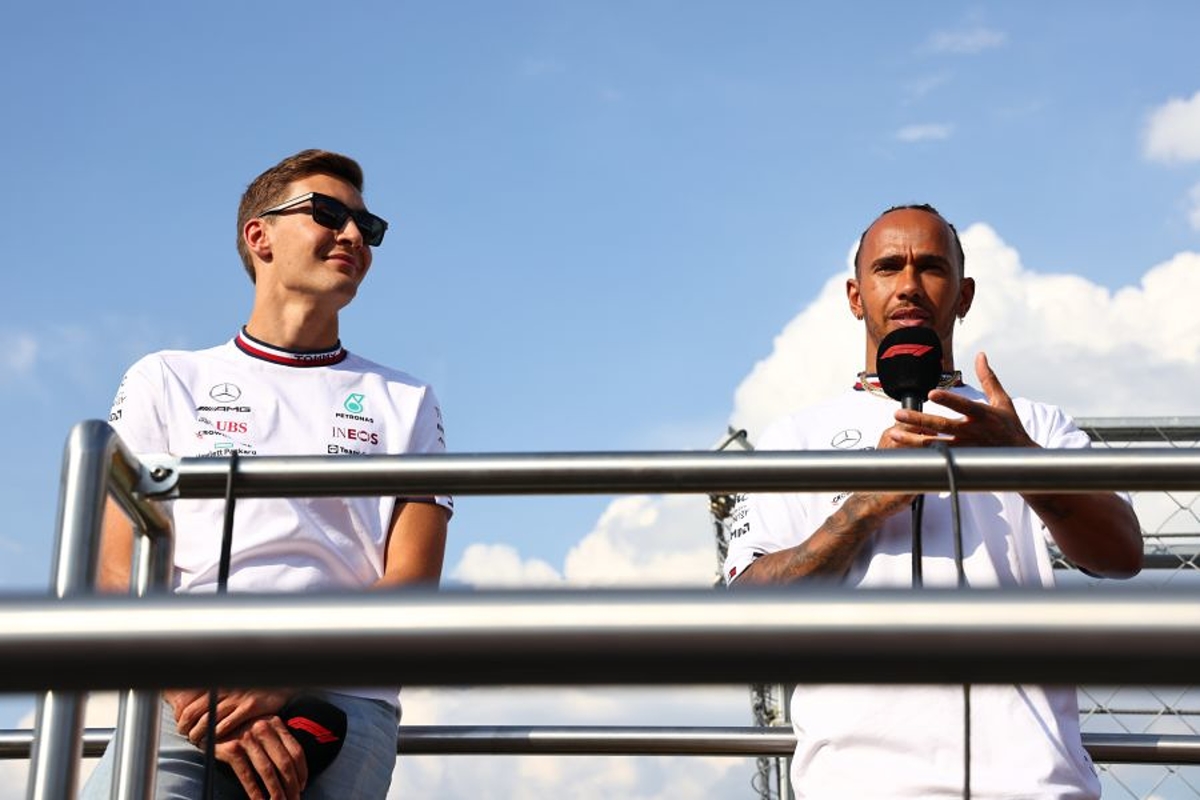 George Russell believes he can finish best of the rest this season and land a surprise team-mate defeat on Lewis Hamilton.
The Briton is convinced Mercedes is now in a position to challenge for "second in both championships" and has set the team a target of becoming the highest scorers from the remaining nine races following F1's summer break.
Mercedes has made considerable strides following a poor start to the campaign in light of the introduction of new aerodynamic regulations.
Russell, who scored his first pole position in the most recent race in Hungary, has set his sights on finishing runner-up to Red Bull's Max Verstappen who is closing in on a second successive title.
If Russell achieves the feat, it would be only the fourth time in 16 seasons that seven-time F1 champion Hamilton has lost to a team-mate.
With Hamilton believing himself he can finally win a race this season, Russell said: "I absolutely share that confidence. It's based on the fact that we have been making a huge amount of progress.
"We are also going to be bringing more performance to the car in the coming races, which is really exciting, and I think we learned a lot in the last few races prior to the summer break.
"It's been really inspiring to see how this team has pulled together through the tough moments at the start of this year, and seen how we have closed that gap and I think there's plenty more to come so we are giving it everything."
Russell seeking 'double two' finish
Mercedes is currently sitting third behind Red Bull and Ferrari in the constructors' championship but is just 30 points behind its closest rival, while Russell himself is only 20 points behind second-placed Charles Leclerc in the drivers' title race.
Russell added: "We are in a position now that we can fight for probably second in both championships.
"Obviously, we go in with a fighting spirit and we want to win every single race and we want to win the championship.
"Being realistic, Red Bull and Max are doing an exceptional job and they are a long way ahead of everyone else, but I guess we want to be the highest points-scoring team of the second half of the season. That's got to be our target.
"The championship's been very open this season and second in both is really not far away."