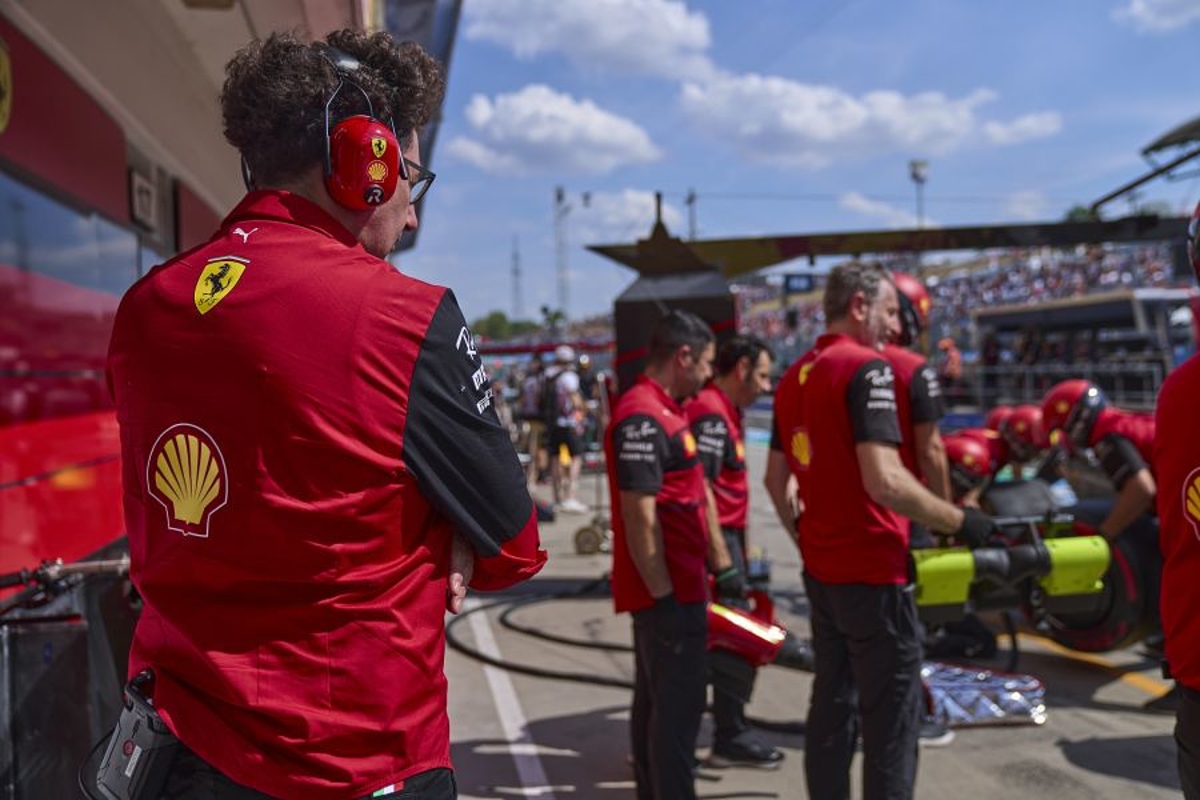 Hamilton's Ferrari torment after Scuderia strategy that made "no sense"
Hamilton's Ferrari torment after Scuderia strategy that made "no sense"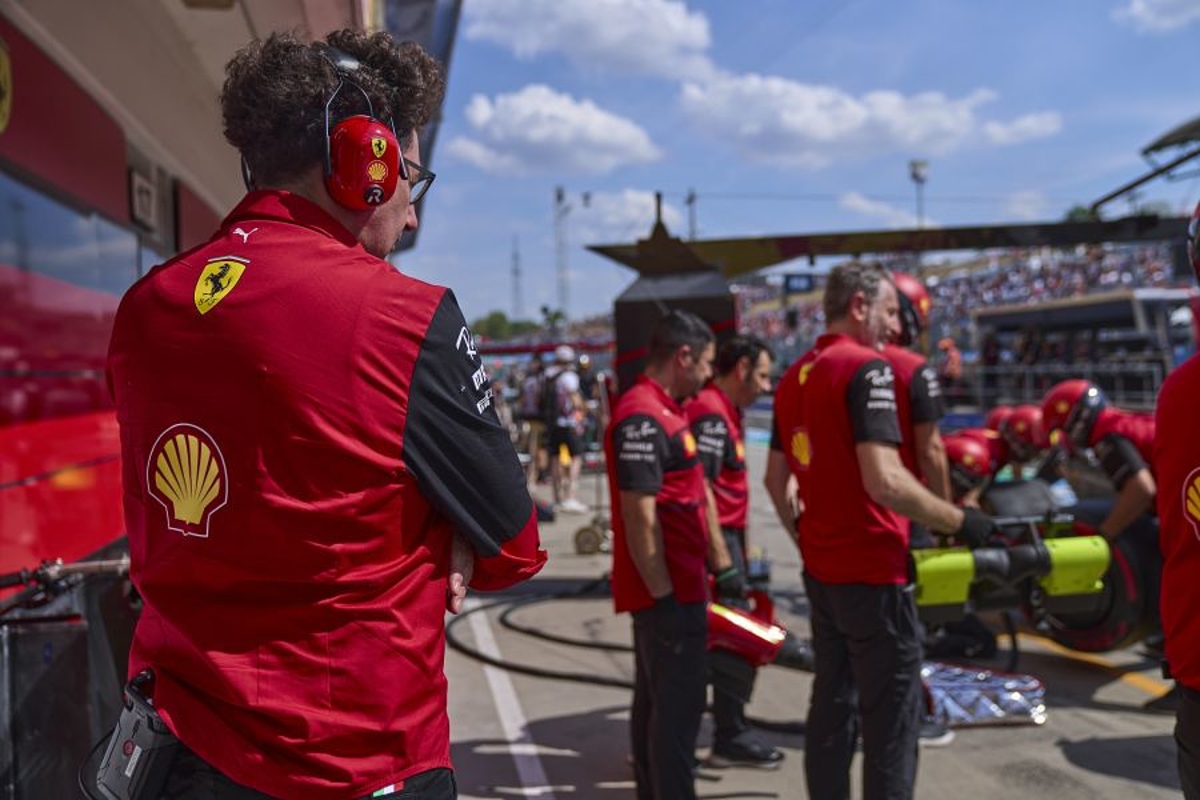 Martin Brundle believes Lewis Hamilton's drive to runner-up in Sunday's Hungarian Grand Prix will have 'tormented' Ferrari after it delivered a strategy which made "no sense".
The Scuderia inexplicably pitted Charles Leclerc from the lead at the Hungaroring in a bid to cover off the charging Max Verstappen in his Red Bull as the Dutch driver had started 10th following a power unit issue in qualifying.
But after running the medium compound tyres in the first two stints, and with over 30 laps to the finish, Ferrari was forced to use the hard tyre which proved disastrous.
Discussing Ferrari's latest strategic meltdown in his Sky column, former driver-turned-pundit Brundle said: "A lot of the pit stop activity was driven to cover off the recovering Verstappen as Red Bull forced the agenda by calling their man in on laps 16 and 38. Max then delivering some blistering pace immediately after.
"He'd been struggling with a slipping clutch which some kind of voodoo sensor default setting on his steering wheel helped mitigate.
"Ferrari were still busy reacting and on lap 39 they pitted Leclerc. He either had to take soft tyres which wouldn't last until the end of the race, or the hard compound tyres which had looked pretty dire on other cars.
"They fitted the hards and consigned Leclerc to P6 whilst sliding all over the place.
"The Ferrari team keep it tight and support each other on these reasonably frequent errors of late, but however you paint it they somehow navigated a fast car from second and third on the grid to finish fourth and sixth.
"That was all compounded by surprisingly poor pace on the soft compound tyres on a cool day with constant spots of rain around, but the medium/medium strategy pitting for the second time a little over half distance made no sense.
"Max even lost the lead with a spin in turn 13, brilliantly booting it to complete a 360 spin and charge off after Leclerc to pass him again. It was a truly top drive from Max to win by eight seconds.
"Nine races to go and Verstappen has an 80-point advantage which is greater than three victories combined with three fastest laps.
"Mercedes are now only 30 points behind Ferrari in the constructors' table too, and so it's going to feel like a very long summer break in Maranello."
Mercedes' "wild weekend"
Brundle feels Hamilton's strategy that saw him take on the soft tyre late on after using the mediums in his first two stints, as was the case with Leclerc only his second stop was much earlier, will have rubbed salt into Ferrari's wounds.
"Equally impressive was two stopping Lewis Hamilton from seventh on the grid," assessed Brunde.
"The Mercedes really did use the soft tyres well in the closing stages and Lewis rose to the occasion as usual for his fifth straight podium.
"He and the team did make a medium/medium/soft tyre strategy work by pitting on lap 51, just to torment Ferrari a little more."
It proved to be a bizarre weekend for Mercedes as the W13 had no pace on Friday but finished second and third on Sunday after George Russell claimed his maiden F1 pole on Saturday.
"Russell would have been very disappointed in third having been caught and passed by Hamilton on a different strategy, but he played his part for the team very well out front," said Brundle.
"They still seem to be pretty confused as to why the Mercedes works sometimes better than others and they had a wild weekend trying to harness it.
"If they can't work out the problem then there's no point in anybody else having an opinion as to why."