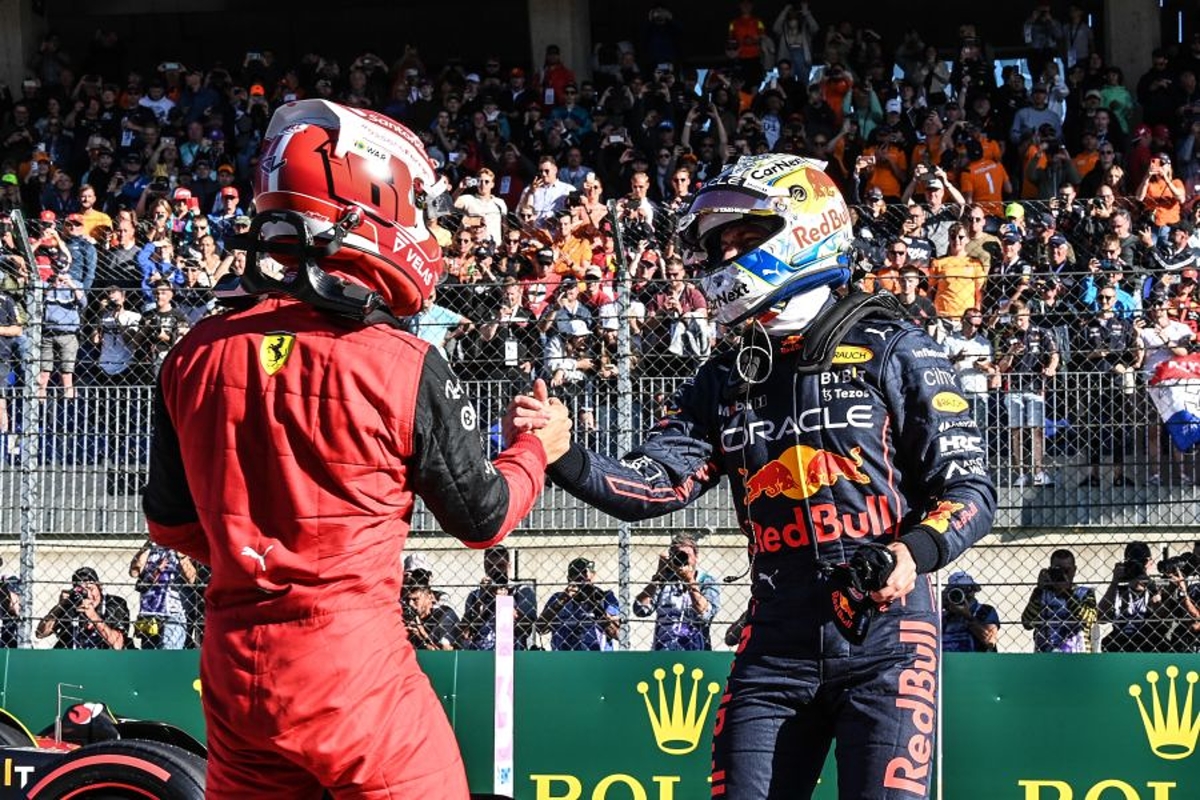 Verstappen makes concession over F1 title lead
Verstappen makes concession over F1 title lead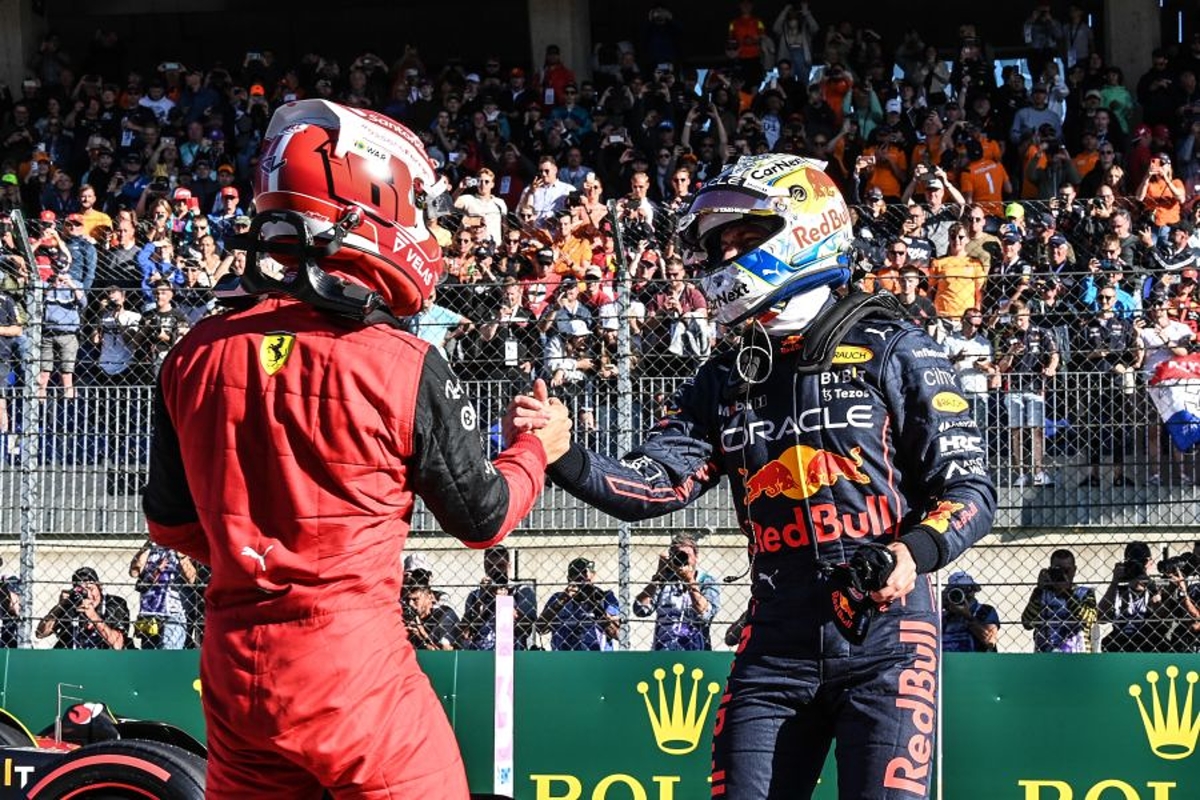 Max Verstappen has conceded that his lead in the F1 drivers' standings is 'bigger than it should be' due to Ferrari's continuing problems.
The Dutchman extended his points lead to 63 after Charles Leclerc crashed out of Sunday's French Grand Prix.
The Monégasque has now dropped 32 points due to driver error with further blunders from Ferrari's strategy team and reliability woes taking this total to over 100.
After the race, Verstappen was in a philosophical mood as he reflected that the battle should be far closer than it is.
"Of course the lead we have is great, but it's probably a bit bigger than what it should have been when you look at the car performances between the two cars," explained Verstappen.
Red Bull seeking to close performance gap
Although Red Bull holds a commanding lead in both championships, it is Ferrari that has appeared to have had the faster car in recent races and have held the upper hand in qualifying throughout the season.
But Leclerc had carried this pace into the grand prix at Paul Ricard with Verstappen unable to find a way past before the Ferrari driver's retirement.
"Even with them sliding around a bit, they were still very quick in front of us," said Verstappen.
"It just shows that they have a very quick car, and yeah, from our side we know that we have to find – especially over one lap – quite a bit of performance. But you know, we'll be working on it."