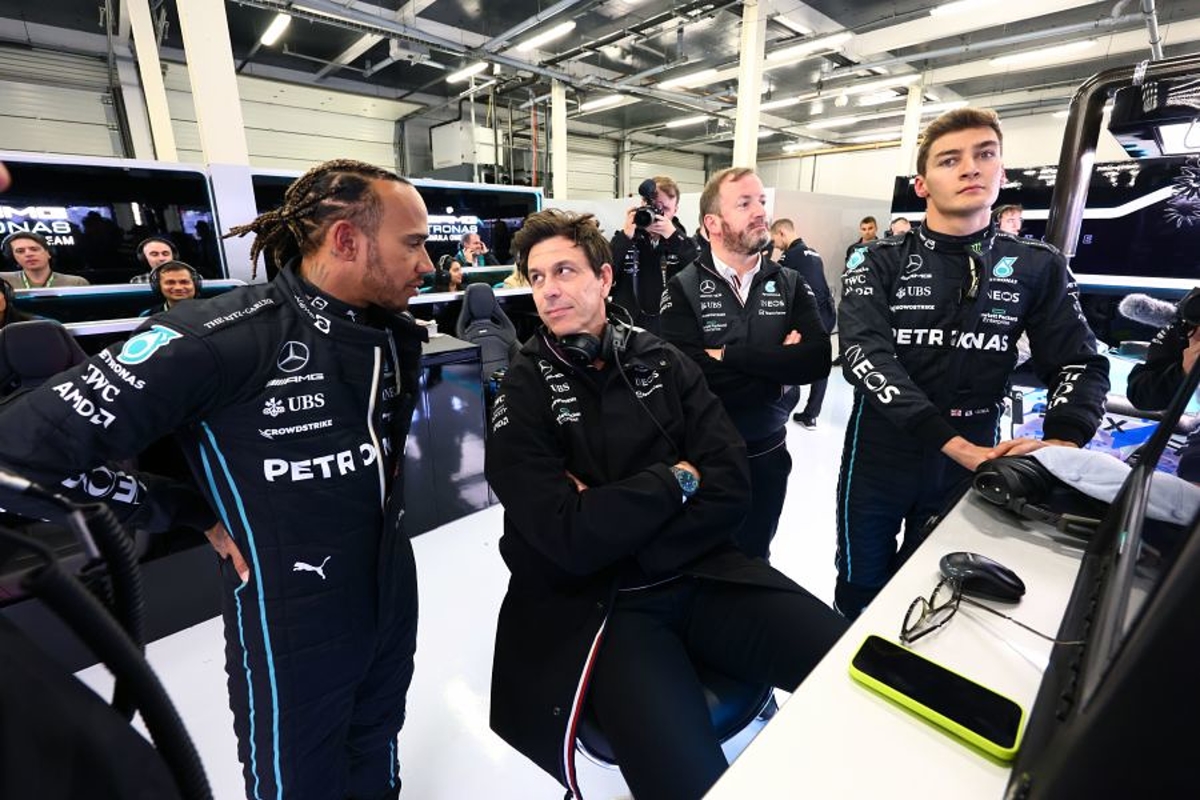 Wolff supports Hamilton victory viewpoint
Wolff supports Hamilton victory viewpoint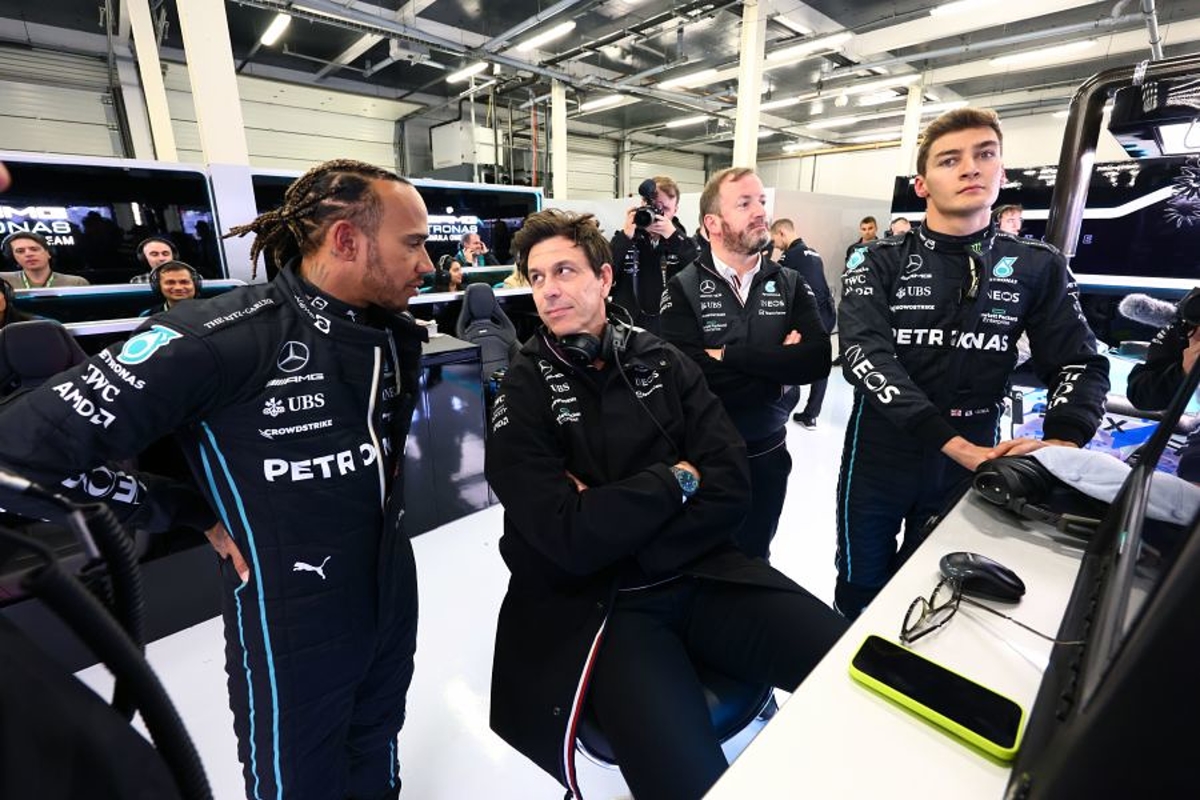 Toto Wolff is in agreement with Lewis Hamilton that a Mercedes team "putting things together slowly but surely" can win an F1 grand prix this season.
Mercedes has only endured two winless seasons since it returned to the sport after acquiring the championship-winning Brawn GP team at the end of 2009 - and those were as it found its feet in 2010 and 2011.
Never, however, has it failed to take the chequered flag in any campaign since Lewis Hamilton joined the team in 2013, although at the halfway stage of this season there is a chance of that happening.
It is certainly the first time since 2011 that Mercedes has reached such a point in a year and not won a race, with seven third-placed finishes - four for Hamilton and three for Russell - the best it has achieved so far.
Mercedes has, however, made strides of late with its W13 that is no longer bouncing as much as in previous races, leading to optimism from Hamilton he can maintain his streak of winning a grand prix in every season in which he has competed.
Wolff also senses a turning of the tide. Asked if he felt his team will be victorious again this year, he replied: "At Silverstone, if you look at our metrics, we had the fastest race car. We were pretty competitive in Barcelona, too.
"In Austria, we were more competitive in qualifying. In the race, we had a combination between too much drag and it seemed like we were lacking a tiny bit of power.
"Overall, Austria was never a happy track for us. Predominantly over the last eight years that we have been successful in the championship, it was the one track where we struggled, so from that perspective, I am okay with how it went.
"In the sprint, we were really stuck in no man's land, and in the race, we were maybe stuck in no man's land from the positioning on the track but the lap times were at least competitive.
"So the truth is that I think yes is the answer. We are putting things together slowly but surely and that would be the target."
Mercedes "pure performance" worry
Wolff, however, has previously made clear that he feels the W13s are still around two to three-tenths of a second slower than Red Bull and Ferrari.
As to whether that was pure performance or an effect of any ongoing porpoising issues, despite the recent strides made to cure that phenomenon, Wolff said: "I think that is pure performance.
"The porpoising I think we have got on top of. If we were to go back to Monaco and to Baku, we wouldn't be great.
"But we would, for sure, not have the problems we saw a few weeks ago."