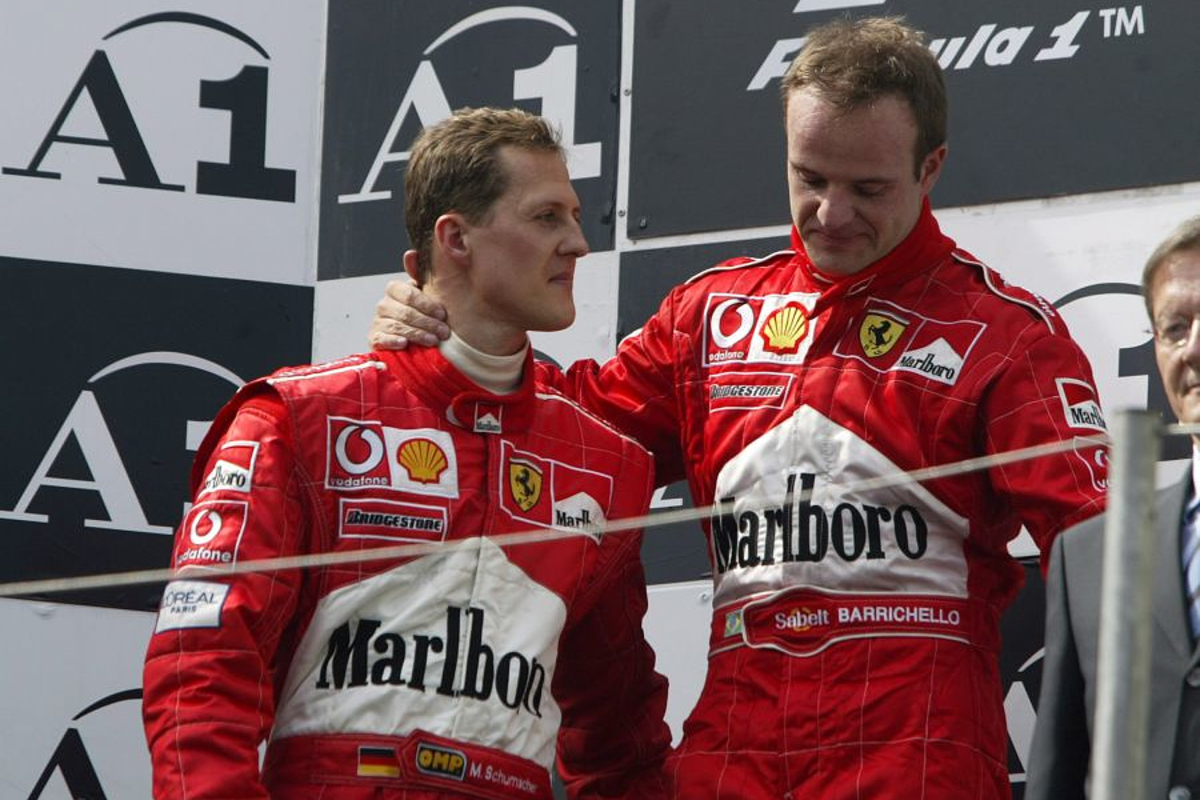 Schumacher Barrichello furore fuelling Ferrari title-fight scenario
Schumacher Barrichello furore fuelling Ferrari title-fight scenario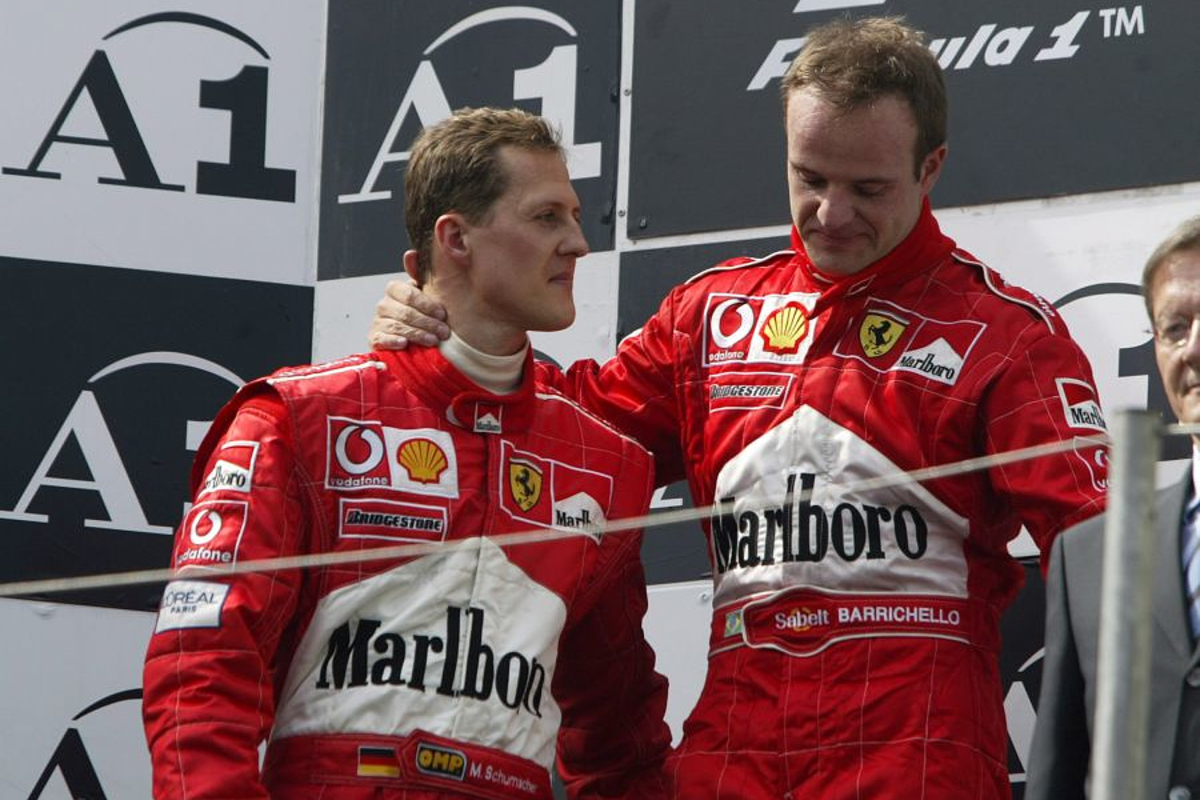 Ferrari team principal Mattia Binotto has revealed the shameful memory of Michael Schumacher's Austrian Grand Prix victory from 20 years ago is fuelling his philosophy for this year involving Charles Leclerc and Carlos Sainz.
Binotto and head of strategy Ińaki Rueda have come under fire on several occasions so far this season given the strategic calls that have been made and backfired against the Scuderia.
Leclerc, in particular, has been left particularly distraught following decisions made that have gone against him in the Monaco and British Grands Prix.
In Austria, the two drivers stumbled over themselves at the start of the sprint which allowed Red Bull rival Max Verstappen to take a comfortable victory.
At present, Leclerc still has the upper hand over Sainz following the Spanish driver's unfortunate power unit blow-up at the Red Bull Ring, leaving the Monégasque 37 points ahead of his team-mate and 38 behind Verstappen.
Explaining his thinking behind allowing his drivers to race, Binotto said: "First, what we are trying to do is maximise the team points at each race.
"Obviously, the two championships are too close, so by maximising the team points, I'm pretty sure as well we are maximising the drivers' opportunity by taking points from their opponents.
"And the opponents should not be Charles for Carlos and Carlos for Charles, but certainly Max, Lewis [Hamilton] and the others, so that's the way we see it."
Ferrari happy to see Leclerc and Sainz fighting
Expanding further on the team's viewpoint, Binotto insisted each instance in which a driver is favoured will be taken on a race-by-race basis until the championship dictates otherwise.
"The fastest car on track is the one which is prioritised, and we believe by doing so, certainly at this time of the championship, it's the best thing we can do," insisted Binotto.
"If, later in the championship, one of the two drivers gets most of the opportunities, certainly we will try to give him full priority but it's not the situation right now.
"So we need to cope with it, and I'm pretty happy to see those two drivers fighting."
Binotto recalls Schumacher/Barrichello booing
Binotto recognises, however, he is often in a no-win situation when it comes to determining the tactics, leading to his recollection of the furore that followed Ferrari's decision at the 2002 Austrian Grand Prix.
On that occasion, Barrichello was on course for victory, only to be told to slow down on the final lap, leading to Schumacher narrowly crossing the line first ahead of the forlorn Brazilian.
"I know that when there are team orders everybody's blaming us because we should have a free fight," assessed Binotto.
"But when we allow a free fight you should have team orders, so whatever you're doing is always wrong.
"And I remember 20 years ago in Austria - I heard the booing from the grandstands because I was here - so it's always delicate, and every single person after a race knows how we should deal with situations.
"But again, what we are trying to do is maximise the team points, which I'm pretty sure is the right choice."