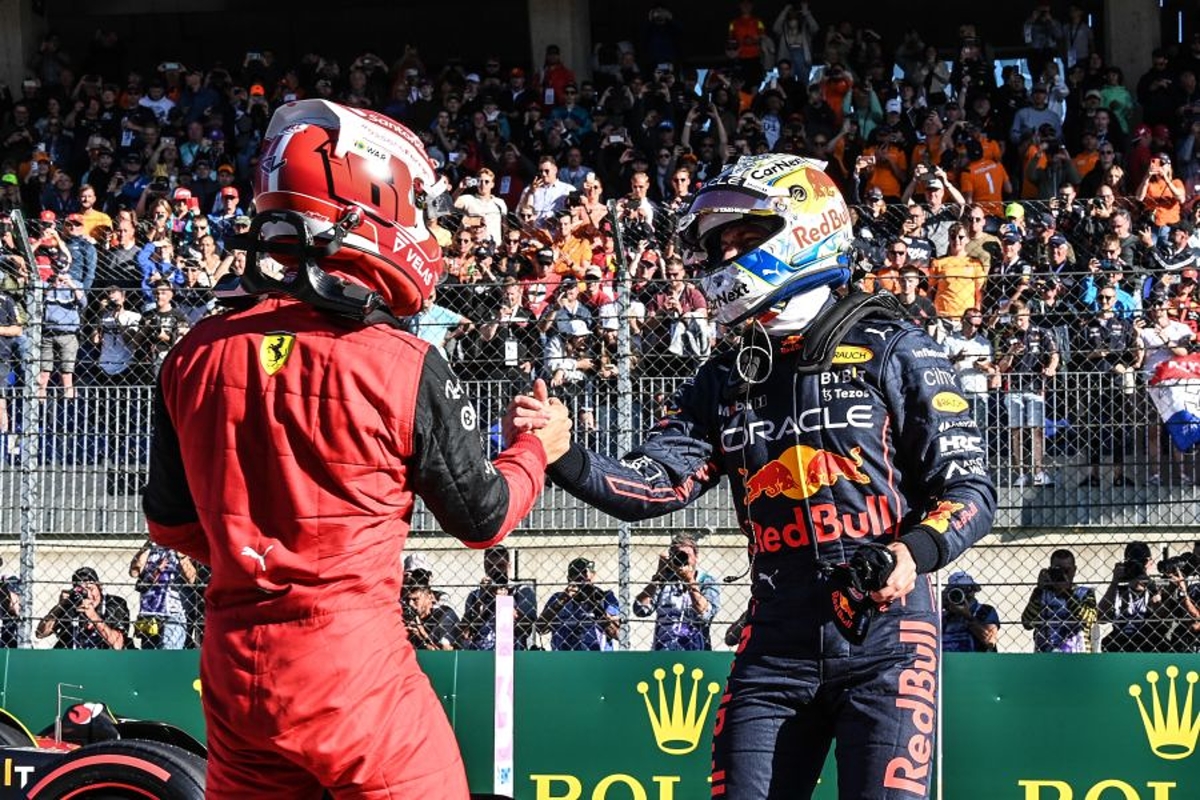 Why Leclerc is professing his "love" for Verstappen battles
Why Leclerc is professing his "love" for Verstappen battles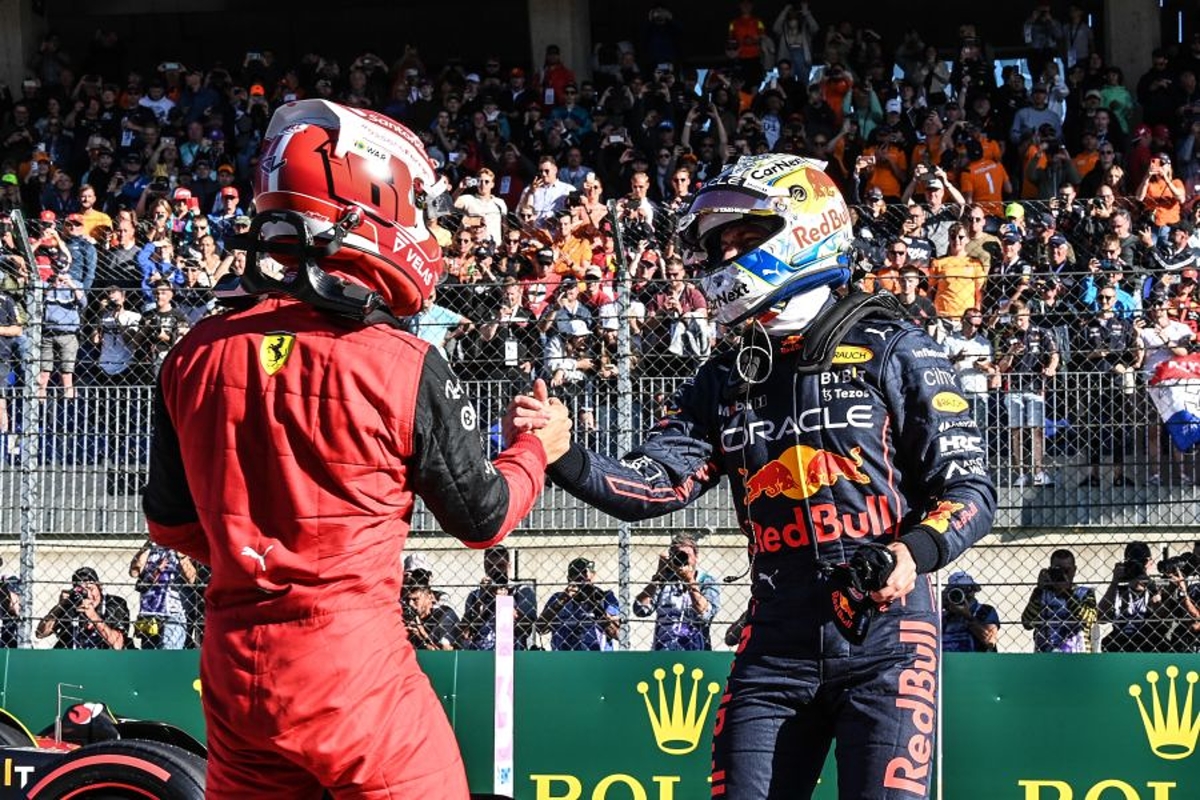 Charles Leclerc believes his battles with F1 championship leader Max Verstappen are "less aggressive than normal".
The Ferrari and Red Bull drivers grew up as rivals in karting, clashing on occasion as both tried to showcase their talents in order to climb the motorsport ladder.
But Leclerc and Verstappen have so far kept their on-track battles clean after 11 races of the season.
This is in stark contrast to the tumultuous title battle between reigning champion Verstappen and Lewis Hamilton last season.
On that occasion, the Dutchman was aggressive in his defence and attack and, at times, over the limit of acceptability in what was a fiery tussle.
On whether his battle with Verstappen was less aggressive because of the respect that exists, Leclerc replied: "Honestly, on the battle between Max and Lewis, I have got nothing to say.
"I wasn't in that battle. Unfortunately for me, I was fighting for less interesting positions last year."
But expressing his enjoyment in battling with his old rival for F1 race wins, the Monégasque added: "On the fight with Max, I love it.
"We have known each other for a very long time. It is always racing on the limit.
"You can argue that this year is a bit less aggressive than normal with the fighting between us but we have also grown throughout the years.
"We know each other's weaknesses so we know each other very well and that is what makes it exciting.
"But there is a lot of respect."