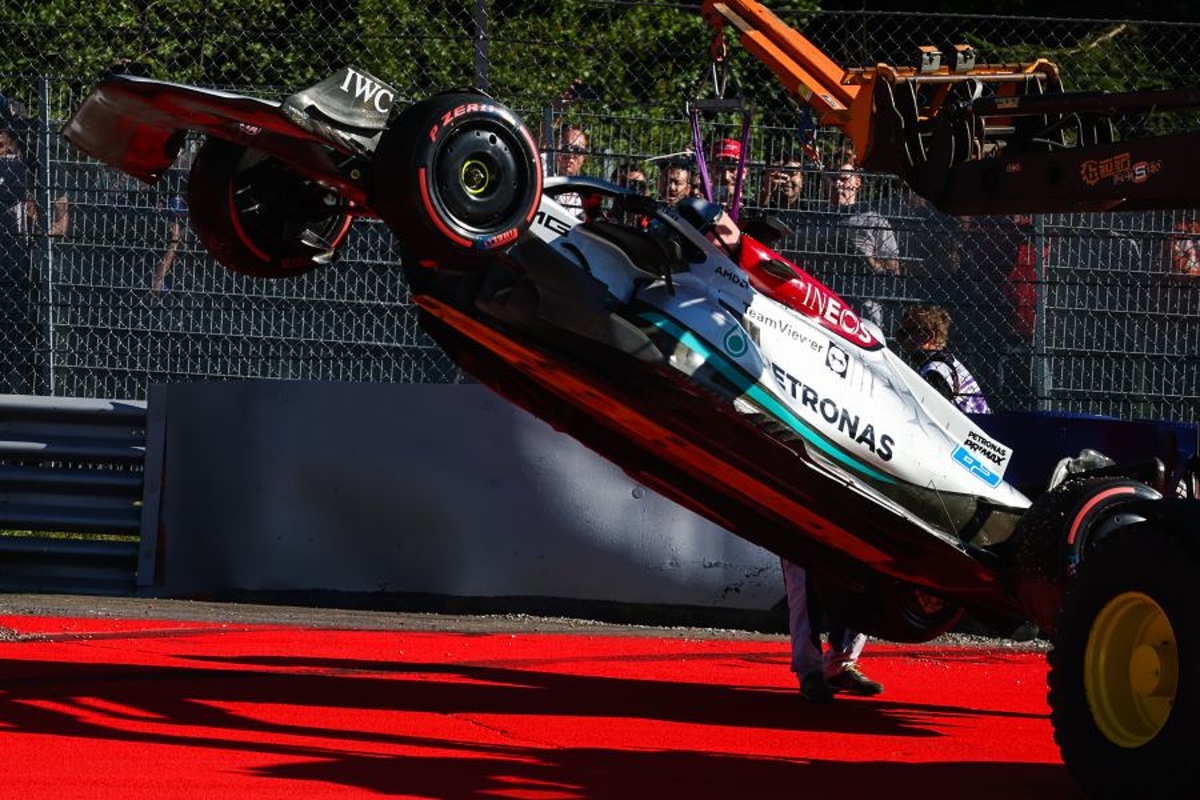 Hamilton chassis changed as Mercedes extensive damage revealed
Hamilton chassis changed as Mercedes extensive damage revealed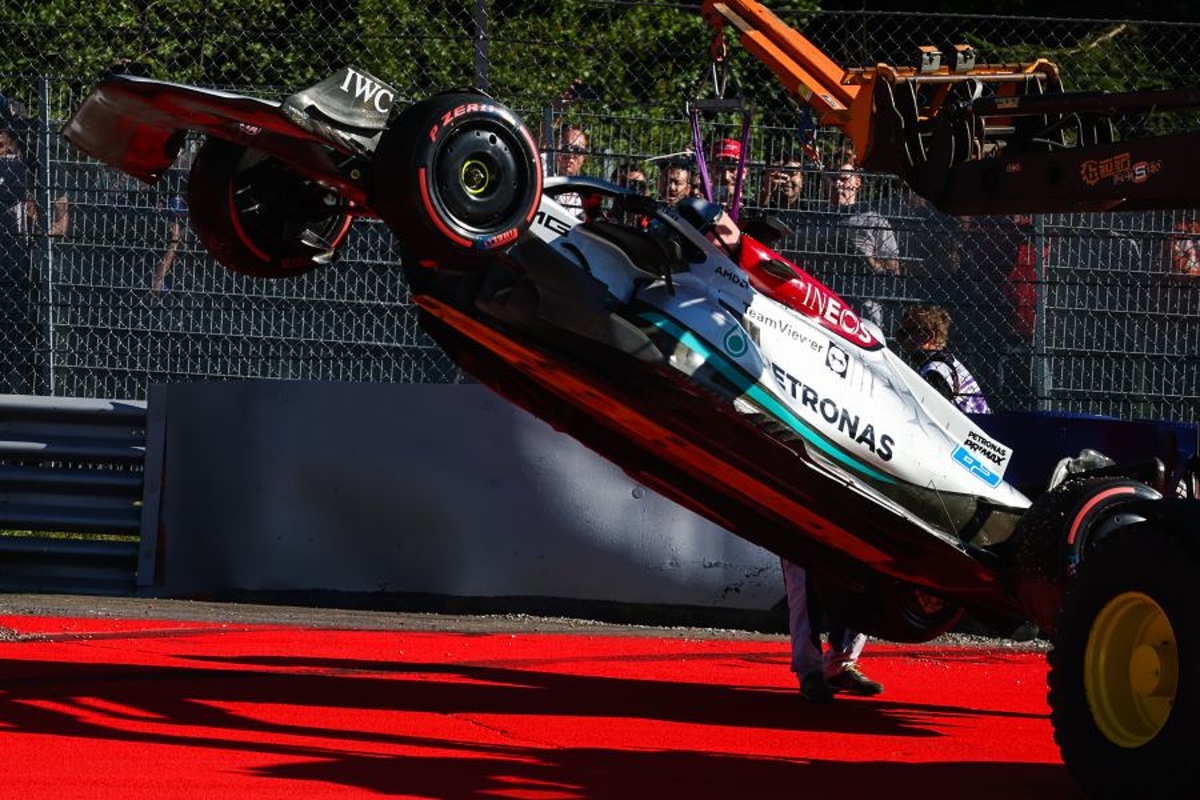 Mercedes has been forced to change Lewis Hamilton's chassis as a result of the damage sustained in his Austrian Grand Prix qualifying crash.
The seven-time F1 champion lost the rear end of the W13 at turn seven and hit the barriers heavily with the right-hand side of the car.
Team-mate George Russell also crashed later in Q3, with extensive damage to both leaving team principal Toto Wolff describing scenes in the garage as if someone had dropped a Lego car on the floor.
A spokesperson has confirmed gearbox changes to both cars and repairs or swaps to floors and wings on each.
The gearboxes come from within the permitted pool and no power unit parts have been replaced, ensuring no grid penalties for the race tomorrow.
The statement read: "It's been a massive job since yesterday to prepare the cars, with limited working hours [a total of six from end of Q to start of FP2] and limited quantities of spares.
"We have swapped Lewis to the spare chassis owing to right-hand side damage from the accident.
"Both cars have different gearboxes to yesterday, from within their permitted pool. Floors and wings have been repaired and/or swapped.
"PU's have been thoroughly checked - and nothing replaced.
"We hope to be running mid-way through the session, if all goes smoothly from here onwards."