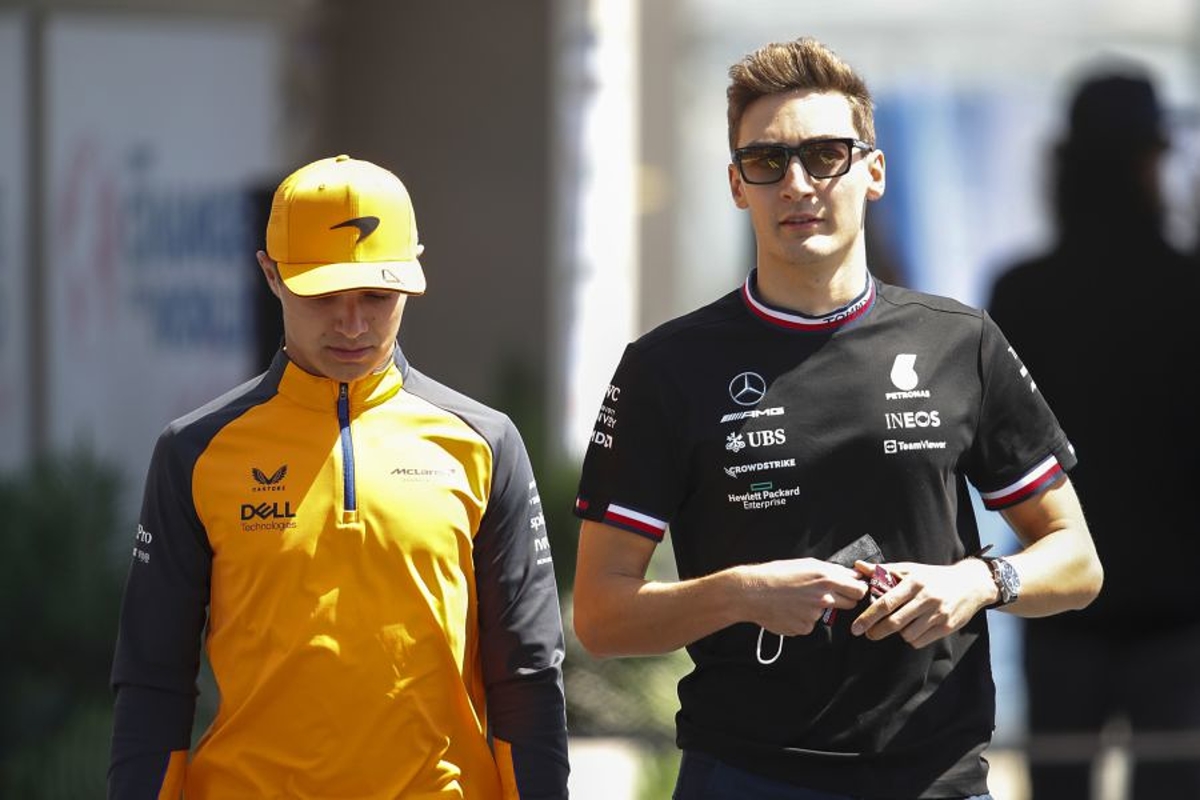 Norris clarifies Russell character jibe
Norris clarifies Russell character jibe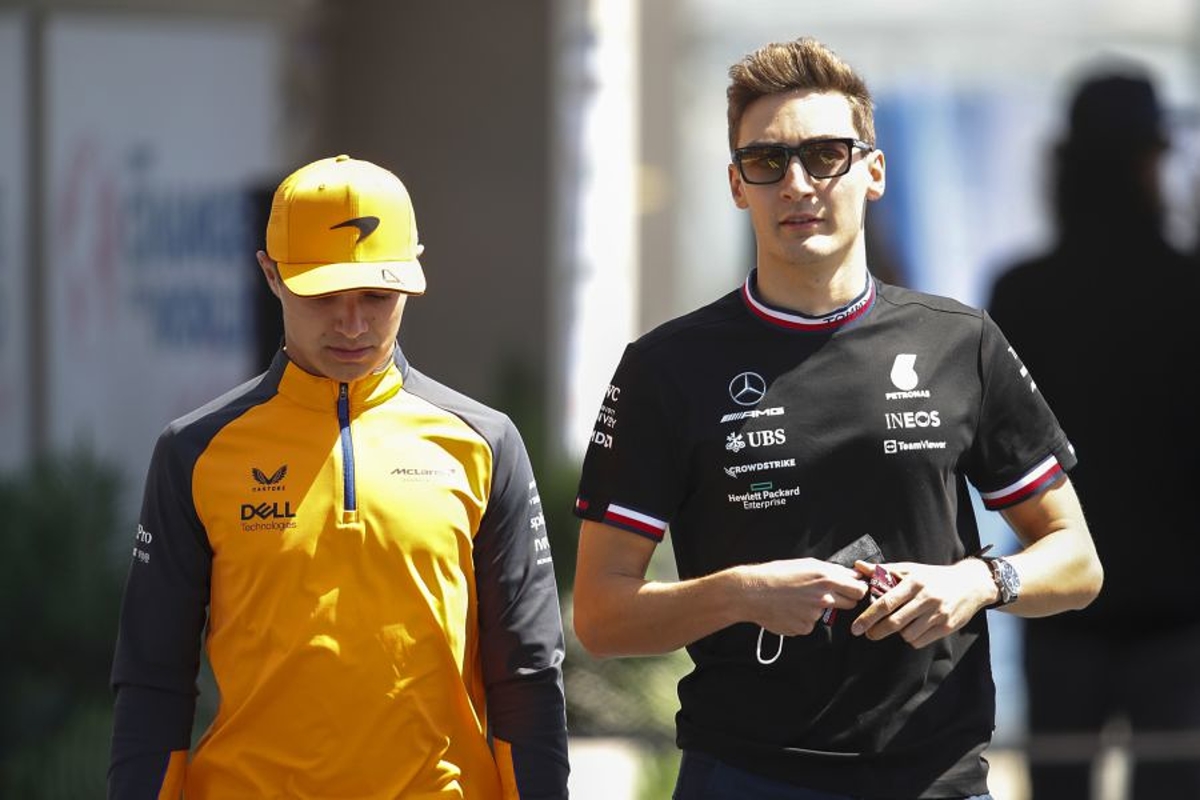 Lando Norris has clarified comments he made ahead of the British Grand Prix where he suggested George Russell had changed since his move to Mercedes.
The two British drivers have risen through the junior ranks alongside each other and are part of F1's 'Twitch Quartet' - alongside Charles Leclerc and Alex Albon - which entertained with gaming streams through the Covid-19 pandemic.
But Norris suggested Mercedes driver Russell had "lost his fun side" since his switch from Williams, a comment the McLaren driver has now clarified.
On Russell's performances since his move, Norris said: "I am... not impressed because I was impressed before, so it is not like even more, but the job he has done against Lewis [Hamilton], going into a bigger team, there is always more pressure.
"He has lived up to that part very well, he has been super consistent and so it has been impressive to see more of that side... he is always there, I guess Silverstone was the worst weekend he has had."
Referring to his comments surrounding Russell's change in character, Norris explained: "I think it is more people change because of the pressure and nerves of F1 and being with different teams and the environment you are in.
"That can affect people, not for a good reason or a bad reason, but I guess you are a bit freer when you are in a team that struggles and do well in. You feel a bit more on top of things.
"You want to look like that kind of guy in a way and when you go to a bigger team, you don't ever want to feel like anyone can see you make any mistakes.
"Therefore you feel like you want to act a little more straightforward, a little more proper, don't want to joke around as much, things like that.
"The main thing was, not that someone changes purposely but just the environment you are in, it can affect the way people act."
Norris change "my own choice"
After his rookie season in F1, Norris decided to cool his jokey nature in order to take a more serious approach, one that has paid dividends on the race track since whilst allowing the Briton to retain the personality his fans revere him for.
Asked if Russell's change was a similar difference, Norris replied: "In a way a little bit different because that was more my own choice.
"I am the same guy I was in 2019 but I just got portrayed in too much of a bad way from acting like that, so that was more like my own choice.
"Just from coming into F1, I was even more like that in F2 and F3 but when you turn all the cameras on, you want to make sure you are acting properly."